Removals to Canberra - Australia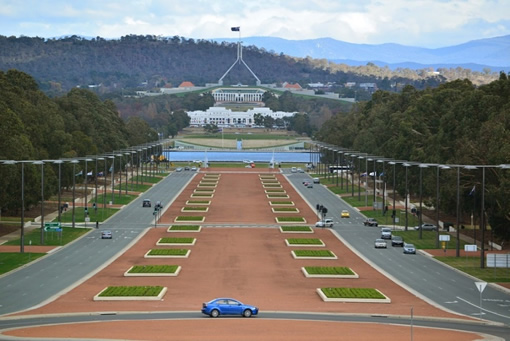 It may not be as large or as well-known as some other Australian cities, but Canberra is the capital of the whole country. It was only built a little over a century ago, and the Lonely Planet travel website ranks it the third best place in the world to visit in 2018.
The Moving Partnership can arrange removals from the UK to all parts of Australia. Here we take a closer look at how Canberra came to be built, and what it has to offer.
The History of Canberra
The founding of Canberra was the result of a long-running dispute between Sydney and Melbourne over which should be the country's capital. As a compromise, the authorities agreed that it should be a certain distance away from Sydney, and that Melbourne should be the capital while Canberra was built. A rocky area in New South Wales was chosen for the site of Australia's new capital, and building work started in 1913.
The shape of the new city was determined by an international competition, which won by US architects Walter Burley Griffin and his wife Marion. As a result Canberra now consists of seven main districts, each with its own separate commercial and residential areas.
In recent years the city has grown, with more and more major government departments being moved here. Canberra is now the eighth-largest city in Australia, with a population of just under 450,000, and is part of what is known as the Australian Capital Territories.
Getting There and Getting Around
Canberra International Airport offers international flights to Doha and Singapore, and from there connections to the rest of the world. You can also fly direct from the UK to Sydney and Melbourne and catch one of the frequent connecting flights from either of those two cities.
Canberra airport is only about 15 minutes' drive from the airport to the city centre, and there are plenty of buses and taxis. Once you have arrived, ACTION bus services run to most parts of the city. If you prefer a greener form of travel, Canberra has a large network of off-road and on-road cycle paths.
Canberra's Main Attractions
The city was built around Lake Burley Griffin, an artificial stretch of water named after the city's designer. Many of the major tourist attractions are within easy reach, including the National Gallery of Australia, which was opened by the Queen in 1982. It has the largest single collection of art of all types in the whole country.
The best place to see the whole of the city is from New Parliament House, a boomerang-shaped piece of modern architecture on Canberra's Capital Hill. This is where the Australian government meets. Visitors can admire the building's circular granite walls, and walk along a grassed walkway on the roof.
Canberra is also home to Royal Australian Mint, where you can make your own coins as well as seeing how the official currency is made. Nature lovers will enjoy strolling around the National Botanic Gardens, just half a mile from the city centre, and paying a visit to the National Zoo and Aquarium. The aquarium has small marine life up to the largest of sharks, while the main zoo numbers cheetahs, giraffes, bears and pandas among its species.
Food and Drink
Lonely Planet said one of the reasons Canberra was one of the best places to visit in 2018 was its refurbished precincts and the growth in its restaurant and café culture.
As a comparatively modern capital, the city has absorbed plenty of recent culinary trends. Locally-sourced food is increasingly popular, in budget cafes and high-end restaurants, with the city's Food Co-Op Shop at the heart of this movement. The shop sells organic vegetables and is also a wholefoods café.
These days Canberrans, as they are known, don't just drink beer. Wine is increasingly finding its way onto more and more people's dining tables – there are more than 30 vineyards within 35 minutes' drive of the city, all producing high-quality grapes. The main varieties grown are Riesling, Sauvignon Blanc, Chardonnay and Semillon.
Removals from the UK to Australia with the Moving Partnership
The Moving Partnership can organise removals from the UK to all parts of Australia, including Canberra, Melbourne, Sydney, Perth and Brisbane. Our international department also offers high-quality moving services to countries including New Zealand, the USA, South Africa, Canada and the United Arab Emirates.
We have a network of trusted international partners across the world, so we can compare quotes to come up with a competitive price for your removals package which will be tailored to fit your individual requirements. If you would like to receive a free, no-obligation quote for your move, follow the link above and fill in the online form.
Book a Video Survey
Contact us for your free
24/7 video survey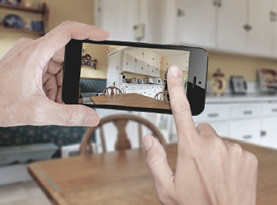 Moving Partnership FX

For more information on our Currency Exchange Service click here:
Please Contact Me
If you would like us to get in contact with you, please fill out your information below:
FREE Quotation
To get a free quote of your move click the button below and fill out our online form:
FREE Quote
"They are by far the most competitive and are always very friendly and incredibly efficient"
Mrs G
Australia
"'Moving day' - very nice and very polite team!!!! All packed and loaded in one day! "
Mrs A
New Zealand