Furniture Removals to the Netherlands, Rotterdam
Many people organise furniture removals to the Netherlands each year to enjoy a fantastic new lifestyle where they can experience the vibrant buzz of Dutch cities, a healthy work life balance, café culture, fascinating modern architecture, and an excellent social life. If you are moving to Holland and are looking for a best priced quote for your European home or office move, The Moving Partnership Limited are the people to contact.
Since our company was founded we have helped thousands of people with their move. We benefit our customers in two ways:
We save time by doing the groundwork and finding our customers the best removals firm for their requirements.
We also save money by finding the best removal prices.
As we only partner with the high quality firms, you can be assured of complete customer satisfaction. Whether you require furniture removals to the Netherlands, or UK or international home content moves, we can help.
International removals to the Netherlands – Click here for competitively priced home or office moves to Rotterdam, Holland.
About the Netherlands – Rotterdam
If you are moving to Rotterdam, you will find a multicultural city where half the population aren't native to Holland, or have mixed parentage. As many as 100 international companies are based here, so it is home to a growing number of expats who tend to settle in the city centre or in the picturesque areas on the outskirts of Rotterdam such as Schiebroek and Prinsenland.
As it is such a universal city, if you are relocating with children there are a few international schools. And, although you can get out and about the city without learning English, learning Dutch will make it easier to settle in.
Famous for its port – the fourth largest in the world – Rotterdam is also a city of art and culture. Bombed heavily during the Second World War, it was rebuilt in the 1960's and 1970's and is well-known for its incredible 20th century architecture. It is home to a number of art galleries and museums include the World Art Museum and the Museum Boijmans Van Beuningen, which houses a substantial art collection in four sections including old masterpieces and modern art. And, if you enjoy festivals, there are various events throughout the year including Rotterdam Unlimited, a Caribbean parade in June, World Port days in September (where activities are held near the harbour) and the North Sea Jazz Festival in July.
If you are moving house to the Netherlands for work purposes, among Rotterdam's main employers are the port (Rotterdam is nicknamed 'the gateway to Europe'), the university, and several IT and computer gaming companies based here. The city is also home to many large, internationally-known organisations such as Unilever, Procter & Gamble, pharmaceutical company Pfizer and oil company Shell.
Another benefit of relocating to Rotterdam for business reasons is that it is well placed for international travel. The city has its own airport, Rotterdam The Hague Airport, which operates regular flights to Germany, France, Spain and the UK. For travel further afield, you can reach Amsterdam Schiphol Airport by high speed train in under 30 minutes.
Attractions in Rotterdam
Among the many attractions include the Art Deco style City Hall, which is free to visit, the Maritime Museum, which is a popular family-friendly museum, and the War and Resistance Museum, which charts the history of the city during the Second World War. For more adventurous types, the Escape Room 010 is fun to try as you head to a room where you, and a small group, are given just 60 minutes to escape.
If you are moving to Rotterdam with children, the zoo is extremely popular. It was founded in the mid-1800s and has animals from all over the globe, plus an impressive aquarium with puffins and exotic fish.
Shopping in Rotterdam
Rotterdam offers all sorts of shopping opportunities. Some of the best shopping streets include Lijnbaan and the Hoogstraat near the Weena (the world's first pedestrianised shopping street). For independent and quirky shops, head to Botersloot and Pannekoekstraat. If you are hunting a bargain, however, there are various indoor markets scattered about the city, including the popular Market Hall, which is open throughout the week. Also worth a visit is the colourful Afrikaanderplein Market, selling a variety of African wares.
Food and Dining in Rotterdam
Rotterdam has a host of cafes, pubs and restaurants for all budgets, including Michelin-star restaurants (for high end budgets). You can find some great restaurants around the Old Harbour, and for something completely different, there various quirky or interesting restaurants out and about the city. For example, the Turkish restaurant Lokanta Dunya gives the impression of dining in a Turkish market square, and the famous Bierhandel De Pijp, is well worth a visit and once turned away Mick Jagger.
Transport in Rotterdam
Rotterdam is bicycle friendly, and cycling is often the quickest way to get about the city. If you do decide to ride on two wheels, the top tips are: beware of getting your bicycle tyres caught up in the tram tracks, always remember that trams have right of way, and don't forget to lock your bike!
If you prefer to travel by public transport, you can buy one, two and three day passes for the buses, trams and the underground. The underground runs until midnight and there are night buses on Fridays and Saturdays. Other ways of getting about include taxis, water taxis and the waterbus.
Removals to the Netherlands - Contact Moving Partnership to find out more about domestic or commercial moves to and from the UK and Holland or further afield. Click here for a free quotation.
Book a Video Survey
Contact us for your free
24/7 video survey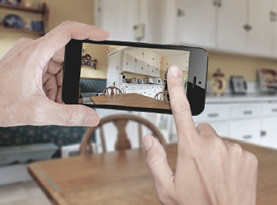 Moving Partnership FX

For more information on our Currency Exchange Service click here:
Please Contact Me
If you would like us to get in contact with you, please fill out your information below:
FREE Quotation
To get a free quote of your move click the button below and fill out our online form:
FREE Quote
"Great service, keep it up. Will always remember MPL"
Mr P
Middlesex
"Best price on the market. Quick reply."
Mr R
Malta