Removals to Germany - About Cologne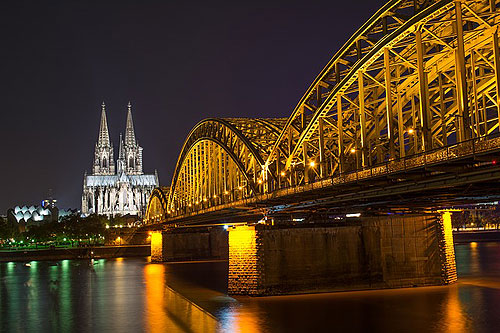 One way to keep prices down for removals to Germany is to gain a free quote from Moving Partnership. We have several years' experience in finding the right company for removals to all parts of Germany including Bonn, Berlin, Munich, Cologne, Hamburg, Dusseldorf, Frankfurt and Stuttgart. Our service not only saves you money, but time too, as we do all the hard work for you and source the best possible removals quotations for UK, European and international moves.
The Moving Partnership Limited – Follow the link to find out more about our services for home or office moves to Germany.
Meanwhile, if you are moving to Cologne, here is a short guide to living in Germany's fourth largest city.
About Cologne – Germany
Best known as the capital of Germany's TV industry, Cologne, which lies on the river Rhine, is an appealing, multicultural city with a relaxed attitude, a plethora of museums and a thriving nightlife. Home of one of the country's oldest universities, the city has virtually doubled in size since the 1950's and although the population now stands at one million, it still maintains a friendly, almost neighbourly atmosphere. It's an attractive place to settle for expats, some of whom work in the city's growing IT and communications industry, or have taken up posts in nearby Bonn, which is just a 30 minute drive away.
Cologne has a history that reaches back to Roman times, when it was the capital of a particular Roman region, and a military base was stationed here. And, in the Middle Ages it became a thriving centre of trade. Fast-forward to the 40s, and the city was heavily bombed by the allies, so most people evacuated the city and only 5 per cent of the population remained. Nowadays, however, it is a thriving city of tourism, with a multitude of attractions.
Things to do in Cologne
Once you have organised your removals to Germany and have settled in Cologne, you will never be short of things to do. If you enjoy museums, there is an abundance of them, including a museum of modern art, archaeology, a sport museum, chocolate museum and even a mustard museum. If you want to spend a day exploring your new environment, a great place to head for is the harbour, where you can dine in one of the many restaurants or admire the modern architecture. Meanwhile, romantic types can seal their love at the Locking Bridge, also known as the Hohenzollern Bridge, where couples inscribe their names on a padlock and attach it to the railings to signify everlasting love. For those of you who enjoy festivals, the Winter Carnival is a huge tourist draw attracting more than 1.5 million visitors a year.
Shopping in Cologne
Cologne has a fantastic mix of shops, from interesting Bohemian stores in the Agnesvietel district, to the amazing Globetrotter store where you can try out canoes in the swimming pool found on one of the store's three floors. Popular places to shop are Schildergasse and Hohne Strasse; however, for those who love to revel in the luxury of designer brands, the Mittelstrasse is a must.
Food and Dining in Cologne
Cologne has a host of restaurants serving everything from European to Asian or Middle Eastern foods. If you would like to try one of the many specialities from the Rhine area, these include Sauerbraten, a marinated joint accompanied by cabbage and a potato dumpling, Reibekuchen, which are flat fried potato cakes, and Hamchen, a roasted pig's leg. Eateries range from low budget to high end. An example of an upmarket restaurant in the city is Fischers Weingenuss & Tafelfreuden, which serves contemporary food. Due to the popularity of this restaurant, it is vital to book well in advance.
Transport in Cologne
The public transport system is good in Cologne and you can get about by subway, tram and bus – all of which have a vending machine ticket system. If you prefer to get some exercise, you can rent a bike by using the Call a Bike system, which you need to register for. For transport further afield, trains go to Amsterdam, Brussels and Paris. Cologne also has its own airport, Cologne Bonn Airport, which takes about quarter of an hour to reach from the centre of Cologne. In addition, a national and international bus service is available, travelling to a host of destinations including Demark and Serbia.
Removals to Cologne, Germany - Contact Moving Partnership to receive a competitively priced removals quotation from the UK to Germany.
Book a Video Survey
Contact us for your free
24/7 video survey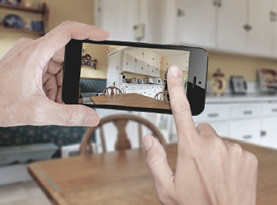 Moving Partnership FX

For more information on our Currency Exchange Service click here:
Please Contact Me
If you would like us to get in contact with you, please fill out your information below:
FREE Quotation
To get a free quote of your move click the button below and fill out our online form:
FREE Quote
"Great service, keep it up. Will always remember MPL"
Mr P
Middlesex
"Best price on the market. Quick reply."
Mr R
Malta