Removals to Turkey - Ankara
Moving Partnership provide free online removal quotes for international removals to Turkey. Our extensive knowledge of the industry and network of partnerships with high quality removal firms around the world, enable us to offer outstanding international removals at highly competitive prices. Most of the removal firms we partner with are either members of the British Association of Removers or FAIM accredited ensuring a high quality, reliable removals service. We can provide quotes for UK removals to Ankara Turkey, removals from Turkey to the UK and between most other overseas destinations.

Removals to Turkey – click here for full information on our international removals service.

About Ankara
The Turkish capital city of Ankara bears more of a close resemblance to a large European city than it does to anything of Eastern origin. You can find the odd reference to Eastern culture if you look hard enough but for the most part, you could be forgiven for thinking that you were actually in one of the great cities of France or Germany. The large ex-patriot community also lends a decidedly Western feel to the place.
Ankara has many universities and numerous international language schools, which lead to a throng of students in the city, frequenting its café lined streets and wide-open public green spaces. There are also many service men and women practising and parading in the parks, which are close to the military academies nearby.
Business was the primary attraction for visitors to Ankara in years gone by and still is today to a degree. However tourism here is growing fast due to the city's close proximity to the Black Sea Coast, which is rising in popularity amongst travellers and holidaymakers.
The city itself is full of culture and attractions that are well worth a visit. The main tourist area is the Old Town – also known as Ulus. Here you will find an excellent selection of restaurants, narrow streets and beautifully restored buildings. The most famous tourist attractions in the city are the Ataturk Mausoleum, the ancient Roman baths and the Temple of Augustus and Rome.
Whilst often overshadowed by Istanbul, Ankara is home to a craft and culture scene that is virtually unparalleled in this part of the world. It is also a cheaper to visit than Turkey's largest city and well connected with an excellent transport service making travel and access to the rest of the country easily accessible.
Moving Partnership Ltd can provide competitive removal quotes to all Turkish cities including: Istanbul, Izmir, Bursa, Adana, Gaziantep, Konya, Antalya, Diyarbakir, Mersin, Kayseri and Eskisehir
Removals to Turkey
– contact us now to discuss your move, or click here for a
free online moving quote
.
Book a Video Survey
Contact us for your free
24/7 video survey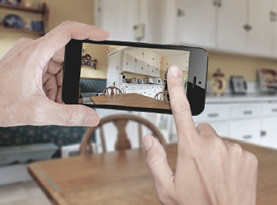 Moving Partnership FX

For more information on our Currency Exchange Service click here:
Please Contact Me
If you would like us to get in contact with you, please fill out your information below:
FREE Quotation
To get a free quote of your move click the button below and fill out our online form:
FREE Quote
"They are by far the most competitive and are always very friendly and incredibly efficient"
Mrs G
Australia
"'Moving day' - very nice and very polite team!!!! All packed and loaded in one day! "
Mrs A
New Zealand