Removals to Switzerland | Domestic and Commercial European Removals
For removals to Switzerland from the UK, Europe or overseas, The Moving Partnership Ltd provide high quality removals at the most competitive rates available. We offer international removals to both domestic and commercial clients.

We source quotes from removals companies throughout the world, which enables us to pass on huge savings to you on your moving costs. Our safe, reliable Switzerland removals service will ensure your belongings are transported securely and promptly to your new home.

Removals to Switzerland - Get a quote now using the form to your right, or contact us to discuss your move.

Moving home overseas can be stressful due to the large amount of changes that take place at one time. Our service will ensure that your house move from the UK to Switzerland, or back the other way runs smoothly from start to finish - leaving you with one less thing to worry about.

Our removals to Switzerland service includes the following well known towns and cities: Zurich, Geneva, Basel, Lausanne, Winterthur, St. Gallen, Lucerne, Bern, Biel/Bienne, Sion/Sitten, Neuchatel, Schaffhausen, Frauenfeld and Chur.

European Removal Options
All EU moves are carried out in one of the following three ways:
We can provide you with a dedicated sole use service, this means that you get full use of the removals vehicle
You can join a part load / groupage service; this is ideal for small loads. Several loads are grouped together and share the same vehicle.
You can choose a special service - where you specify the collection and delivery dates.
For more information on these options, and for advice on choosing the right one for you, please
contact us
.
Your European
removals quote
can include just the moving of your belongings and furniture, or it can include a full packing, moving and unpacking service. We can also assist you with arranging removals insurance and the cleaning of your new or old home.
About Switzerland
Switzerland is situated in Western Europe and is bordered on all sides by the neighbouring countries of Germany, France, Italy, Austria and Liechtenstein. It is a country known for its outstanding natural beauty - the dramatic snow capped Alps, warm springs, scenic lakes and lush pine forests. As well as being one of the richest countries in the world, it is also one of the safest, so it is a wonderful place for families to settle in. The country also benefits from an excellent healthcare and education system.
Switzerland has been described as a 'melting pot' and has 26 cantons, which together make up the federal state. Each canton has its own government and courts and the principle language of each canton varies, depending on where you live. In fact, Switzerland has four national languages: French, German, Italian and Romansh and well over 60 per cent of the population speak German.
If you enjoy being active, traditional winter sports such as skiing, snowboarding, tobogganing and mountaineering are among the most popular for locals and tourists alike. However, there is lots of opportunity to take up other sports such as sailing, golf, tennis climbing, cycling, and team sports including rugby and football.
Switzerland is a land known for the quality of its products such as chocolate, precision watches and clocks. It also benefits from a diverse and seasonal cuisine, with influences from Germany, France and Italy, and has some excellent restaurants. If you are moving to Switzerland, contact us today or click on the link below.
International Removals to Switzerland - Contact us now to discuss your move.
Book a Video Survey
Contact us for your free
24/7 video survey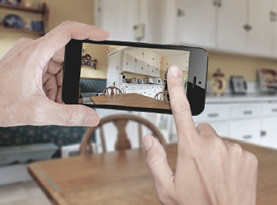 Moving Partnership FX

For more information on our Currency Exchange Service click here:
Please Contact Me
If you would like us to get in contact with you, please fill out your information below:
FREE Quotation
To get a free quote of your move click the button below and fill out our online form:
FREE Quote
"Great service, keep it up. Will always remember MPL"
Mr P
Middlesex
"Best price on the market. Quick reply."
Mr R
Malta