International Removals to China - Shanghai
Moving Partnership provide competitive removal quotes for international removals to Shanghai China. Our extensive knowledge of the industry and network of partnerships with high quality removal firms allows us to offer outstanding international service at greatly reduced prices. We can provide quotes for UK removals to Shanghai China, removals from China to the UK and between most other international destinations.
Removals to China – click here for full information on our international removals service
About Shanghai
An 11th century fishing village, Shanghai has grown into an Asian mega city. Now one of China's busiest ports and a centre for trade and industry, it is the largest city in China with an approximate population of 18 – 20 million people. From its humble beginnings Shanghai has grown to become a commercial force, easily rivalling London and New York on the international stage.

Centrally located on the coast of China, near to the East China Sea, Shanghai, whose literal meaning is "on the sea" was ideally placed for such growth. A trading post for commodities from east to west and west to east, its popularity grew exponentially as it allowed foreigners to colonise large areas of the city.
Now a shopper's paradise featuring western high street brands and designer names from all over the world, Shanghai has opened its doors to tourism and welcomes the interest with open arms. Shanghai's people are open and welcoming, keen to assimilate and exchange, customs and cultures.
An example of this cultural assimilation and diversity can be seen in the Shanghai people's love of food. International restaurants abound here, featuring cuisines from all four corners of the globe. From Chinese to Russian, American to Indian, French, German and Spanish, from seafood to vegetarian and vegan, there are over 1000 restaurants to tempt and tease your taste buds.
The amount of traffic on the roads and their associated pollutants is becoming an issue in Shanghai. The number of cars on the roads is steadily increasing and as with all other large cities experiencing this problem, it is having the effect of slowing vehicles down. For this reason, the use of bicycles, buses, taxis and trains is being encouraged.
Of all of these alternate modes of transport, by far the best, if you're not planning on walking, is the bicycle. Taxis are slow, you pay to stand still and buses are overcrowded. In many cases a bicycle is much faster than a car, bus or taxi since you will not spend hours stuck in traffic jams. You can weave your way in and out of the traffic, safe in the knowledge that even if it is moving, it won't be moving very quickly.

Moving Partnership Ltd can provide competitive removal quotes to all Chinese cities including: Beijing, Chengde, Guangzhou, Guilin, Hangzhou, Hong Kong, Kaohsiung, Lhasa, Macau, Sanya, Shenzhen, Taipei, Xian and Zhuhai.
Removals to China – contact us now to discuss your move, or click here for a free online moving quote.
Book a Video Survey
Contact us for your free
24/7 video survey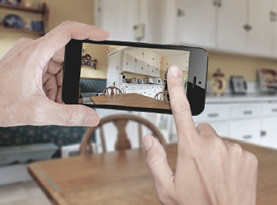 Moving Partnership FX

For more information on our Currency Exchange Service click here:
Please Contact Me
If you would like us to get in contact with you, please fill out your information below:
FREE Quotation
To get a free quote of your move click the button below and fill out our online form:
FREE Quote
"They are by far the most competitive and are always very friendly and incredibly efficient"
Mrs G
Australia
"'Moving day' - very nice and very polite team!!!! All packed and loaded in one day! "
Mrs A
New Zealand