Removals to Portugal - Funchal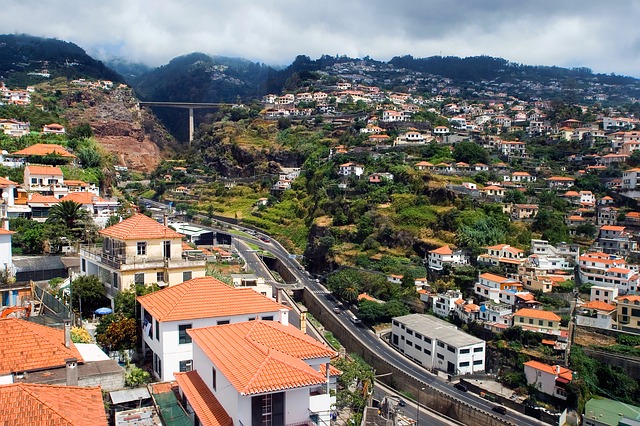 If you are planning removals to Portugal to set up home in Funchal, in Madeira, you'll be in good company. It's estimated that around 39,000 people from the UK have already moved to Portugal, with more making the trip each year. Many people decide to move to Madeira on retirement, attracted by the sunny climate, while others move there in order to work.
Located on the south coast of the main island of Madeira, Funchal is the capital of the region and the 6th largest city in Portugal. It has more than 110,000 residents, with large numbers of tourists visiting every year to wander through its historic streets and enjoy its range of water sports and activities.
Many expats working in Funchal work within the large tourism sector, including numerous seasonal jobs, while teaching English at a language school is another area offering career opportunities. Some expats also work in the service sector and for international companies.
Moving home overseas to Portugal is a major undertaking, and you will want to have experts to help you organise it all at a competitive price. The Moving Partnership can help to make the whole process much easier, sourcing quotes from 100s of leading removals firms in both the UK and Europe to help you find the best service for you.
About Funchal – Portugal
Set between mountains and the sea, picturesque Funchal is in a valley shaped like an amphitheatre. It is known as a welcoming, cosmopolitan community with a high quality of life. The city is set amid the beautiful greenery and wildlife, which have led to the island of Madeira being known as the "Garden in the Atlantic".
It is usually easiest to travel to Funchal from other parts of Portugal or further afield by air. Madeira International Airport is a short distance to the east of Funchal, at Santa Cruz. It is served by many European airlines, with regular flights from the UK. Funchal's harbour is Portugal's main cruise port, with many liners calling here. There are also ferry services between Funchal and Porto Santo, the smaller island in the Madeira archipelago.
A Brief History of Funchal
Funchal got its name from fennel, because the first settlers to arrive there found large crops of the herb growing wild. After Portugese explorers found the island of Madeira in the early 15th century, the first settlements were created. Funchal gradually became an important port, largely as a result of the Madeira wine trade, with the wines becoming very popular in both Britain and America. More recently, in the 1980s, bananas became an important crop on the island. Today, tourism plays a key role in the economy of Funchal, while the city also has a busy fishing industry.
What to Do in Funchal
Funchal has many historic buildings to discover, with a very attractive centre featuring some beautiful streets and squares. A central point of the city is the Cathedral of Our Lady of the Assumption in Sé, a national monument which dates back to the 15th century. Its most striking features include an altarpiece commissioned by King D. Manuel I and a spectacular wooden ceiling. The cathedral is open to the public daily. The São Lourenço Palace, Funchal's oldest fortress, is another impressive building.
As its garden nickname suggests, Funchal has a large number of open spaces, including the Madeira Botanical Gardens, hillside gardens offering a great view of the city. These gardens contain a huge number of different plants and trees, including palm trees and topiary, and include a bird park housing a colony of parakeets and parrots. The Palheiro Gardens, a short distance to the east of the main city, are famed for their variety of tropical plants.
A wide choice of boat tours is available starting from Funchal, including dolphin and whale watching trips. There are also many opportunities to try water sports, including kite surfing, kayaking and canoeing. Beaches near Funchal include Praia Formosa, with a long pebble beach and some small sandy areas. The Lido area is a very popular leisure zone including a promenade and a popular swimming pool complex.
Eating Out in Funchal
Madeira's traditional cuisine includes many recipes based around fish dishes, with scabbard fish served with banana being a popular delicacy. Funchal has a good choice of eating places to suit all pockets serving regional specialities, as well as upmarket international restaurants serving dishes from France, Italy and other countries.
Transport in Funchal
Most exploring around Funchal can be done by foot, as the distances involved are quite small. There are also city buses available. An exciting way to travel to Monte, a suburb of Funchal, is by using cable cars, taking a scenic ride through the mountains.
Whether you are retiring to Madeira or moving there for work reasons, you will need to find people who know the area well to organise your removals to Portugal. Moving Partnership Ltd works together with top international moving companies and can get you an expert quote at the best price.
Removals to Portugal – Click to request your free detailed quote from the Moving Partnership for your move to Funchal, Madeira.
Book a Video Survey
Contact us for your free
24/7 video survey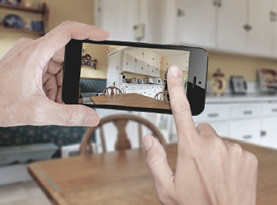 Moving Partnership FX

For more information on our Currency Exchange Service click here:
Please Contact Me
If you would like us to get in contact with you, please fill out your information below:
FREE Quotation
To get a free quote of your move click the button below and fill out our online form:
FREE Quote
"Great service, keep it up. Will always remember MPL"
Mr P
Middlesex
"Best price on the market. Quick reply."
Mr R
Malta