Moving House to Germany - Hamburg
If you are moving house to Germany, contact The Moving Partnership for the best priced removals quotations. We have teamed up with hundreds of removals companies all over Europe to bring you excellent standards of removals, at competitive prices. Whether you require just the removal of home or office contents, packing, storage, or specialist moves, click on the link below to find out more about removals to Germany from the UK, Europe or further afield.
Moving House to Germany – click here to find out more about house moves to Hamburg, Germany.
About Hamburg – Germany
If you require removals to Germany to the port city of Hamburg, as the country's second largest city you won't be disappointed. It has lots to entertain you from live music, festivals, a buzzing nightlife, boat trips, museums and restaurants offering dishes from all over the globe …plus of course, another big draw of settling here is that it is one of the richest cities in the European Union.
As a lively, multi-cultural city you can expect to make friends here from all over the globe. And in addition to the expats that have made Hamburg their home, it is also a huge tourist destination, attracting well over 100 million day trippers a year and nearly six million overnight stays. It is easy to get to and from Hamburg too as the city has its own airport which sees nearly 14 million arrivals annually.
Places to Visit in Hamburg
Whether you like opera, theatre, museums or old buildings, there is plenty to do in Hamburg. If you take a wander around the huge dock area, it will be bustling with activity as it's one of the biggest in Europe. The port area has some great architecture and there's some fascinating shops to discover.
Meanwhile, for those who love landmarks and their history why not take a tour of the Town Hall, which has a fascinating past? Or, you can find out more about your host city at the Museum of Hamburg History?
If you are moving house to Hamburg with children, Miniatur Wunderland is the biggest model train exhibit in the world and is continuously being extended. Other attractions include the International Maritime Museum, which is a must for kids who like to discover more about the port. However, if exotic animals spark more of an interest, Hamburg Zoo is a huge hit with families.
Shopping in Hamburg
If you like to splash out, the most popular place to head to is Mönckebergstraße, which is right in the centre of the city…and there's plenty of time to shop as stores in Hamburg are generally open until late on most days. For those who like designer brands, the area near Gaesemarket has some fantastic upmarket shops. Hamburg also has some excellent shopping centres, including Europa Passage which features well over 100 stores on five floors. The fish market is a bit of an institution and in the city and opens early on Sunday mornings until 9.30 am. It's full of atmosphere with live music and lots of activity – even at that time in the morning!
Transport in Hamburg
The city is bike friendly, so it's a great way to get out and about and to fit in some exercise too. You don't really need a car as the public transport system is excellent with buses running throughout the night and the train services running until late. It's worth buying an annual or monthly transit pass which covers you for all forms of transport including the ferries, and also the regional trains at weekends.
Food and Drink
Some of the traditional dishes in Hamburg include the pan fried Frikadelle, which is the fore-runner of the hamburger (although in Hamburg it isn't necessarily served with bread). Other regional specialities include runner beans cooked with bacon and pear, and Franzbrötchen which is a bit like a sweet croissant. You will find an excellent mix of restaurants from budget ones (there is a large student population) to famous ones such as the celebrity frequented Fischereihafen-Restaurant.
International Removals to Germany - Contact The Moving Partnership for European house moves or click here for a free online quotation.
Book a Video Survey
Contact us for your free
24/7 video survey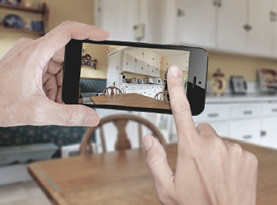 Moving Partnership FX

For more information on our Currency Exchange Service click here:
Please Contact Me
If you would like us to get in contact with you, please fill out your information below:
FREE Quotation
To get a free quote of your move click the button below and fill out our online form:
FREE Quote
"Great service, keep it up. Will always remember MPL"
Mr P
Middlesex
"Best price on the market. Quick reply."
Mr R
Malta