Removals to Australia - Newcastle


Australia attracts many immigrants every year, and New South Wales is no exception. The state is home to many towns and cities which offer a great quality of life and a superb climate, such as the historic west coast port of Newcastle.

If you are considering international removals to Australia, the Moving Partnership can source a competitively-priced move to all areas of the country. Our network of international partners means we can find the right company to meet your individual needs. Here is our guide to the city of Newcastle.
The History of Newcastle
The site of what is now Newcastle was originally occupied by Australia's indigenous aborigine population. Its rich reserves of coal were first discovered by the Europeans in 1797 and convicts from the UK were sent there to work in the area's harsh coal mines as a punishment for their crimes. The settlement was originally named Coal River, but was later changed to Newcastle, after the famous UK coal port.

The last convicts moved away from the town in the 1820s although the city is still thought to be the world's biggest coal export port. Newcastle was also a centre for the manufacture of copper, soap and steel.
Today the city's major employers include the health sector and its university, whose world-respected health and medicine faculties have helped produce more than 60% of Australia's native doctors.
Getting There and Getting Around
Sydney, the New South Wales capital which lies around 100 miles to the south of Newcastle, is the closest airport with international flights. Newcastle Airport in nearby Williamtown has domestic flights to major Australian destinations.

Newcastle's local authorities are keen to promote public transport so all city centre journeys on state buses are free during peak hours seven days a week. Regular ferry services also help commuters get from one part of Newcastle to another, while there are two efficient passenger rail lines serving the city and the surrounding Lower Hunter Valley.
The Main Attractions
Many Australians enjoy taking a dip in one of Newcastle's numerous ocean baths. The most famous of these is the Bogey Hole, which was cut into the coastal rocks by convicts in the 1820s and offers spectacular views of the surrounding coastline.
History buffs should take in Fort Scratchley, a famous coastal fortification. In 1942, it famously fired on a Japanese naval vessel which had been shelling the city. The fort has now been turned into a museum and offers guided tours. It is also a popular spot for picnickers, kite-flyers and whale-watchers.
Children should enjoy a visit to Blackbutt Reserve, which is around five miles to the west of the city centre. You can see kangaroos, koalas, geckos and many other species in the wild. The reserve offers Critter Encounters, which means you can touch and handle some of the reserve's creatures, making it a great place for hosting children's parties.
Shopping Around
Newcastle boasts several street markets to suit every taste and pocket. The city has a weekly farmers' market which has hundreds of stores selling all manner of fresh produce. If you are looking for locally-made crafts you should visit the Olive Tree market, where stall-holders offer leatherwork, clothing, jewellery and painting. It runs on the first Saturday of every month, excluding January.

For those who prefer chain stores and designer names, the Westfield Kotara shopping centre to the west of the city centre has more than 230 shops with a dedicated precinct for children.
Food and Drink
The city offers a wide range of restaurants, catering for all palates. Seafood dishes are the main local specialities, but all types of cuisine are well represented, with Oriental cuisine particularly popular. Most of the city's restaurants are to be found in Honeysuckle Drive, Darby Street and Beaumont Street.

Newcastle also has a flourishing night-time economy. The Queens Wharf Brewery sells its own beers and also boasts some spectacular views of the coast, while many of the other city's pubs and clubs host live music.

The Moving Partnership has many years of experience in helping co-ordinate international removals to Australia. We can help arrange moves to destinations right across the country, including Sydney, Perth, Brisbane and Adelaide. Our network of contacts in the industry mean we can provide the same friendly, professional service to other worldwide destinations, including New Zealand, South and North America, Canada and the United Arab Emirates.

We can also offer competitively-priced, top-quality insurance, and a packing and unpacking service, to give you even more peace of mind. Click on the link above if you would like to know more about our services and to receive a free quote for your move.
Removals to Australia - Contact us now for a free quote and to discuss your requirements.


Book a Video Survey
Contact us for your free
24/7 video survey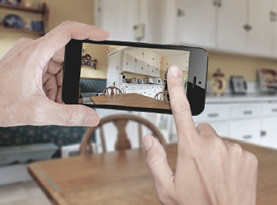 Moving Partnership FX

For more information on our Currency Exchange Service click here:
Please Contact Me
If you would like us to get in contact with you, please fill out your information below:
FREE Quotation
To get a free quote of your move click the button below and fill out our online form:
FREE Quote
"They are by far the most competitive and are always very friendly and incredibly efficient"
Mrs G
Australia
"'Moving day' - very nice and very polite team!!!! All packed and loaded in one day! "
Mrs A
New Zealand