Removals to Portugal - Coimbra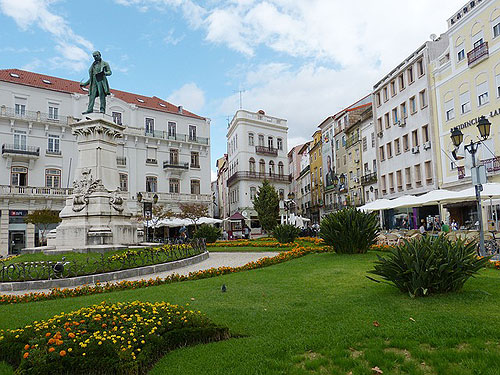 The Moving Partnership provides competitive home and office removals quotations to all parts of Europe, including Coimbra. We partner with removals firms worldwide to find you excellent value removals quotations from the UK to Portugal and back the other way. We provide home and office content removals to all parts of Portugal, including Lisbon, Coimbra, and the Algarve, as well as more rural locations. Whatever your requirements, including unpacking, packing, storage and air freight, we can help tailor a European removals service to suit your needs.
House Moves to Portugal – Click here for information about home and office moves to Portugal including removals to the city of Coimbra.
About Portugal – Coimbra
If you are organising house moves to Coimbra, this former medieval capital is home to the best university in the country. It is a lively and beautiful city – a mix of old and new – with cafes, bars, restaurants, live music, festivals and plenty of historical attractions. Much of the city is centred around the university, which also attracts many foreign students, and the university buildings are classified as a UNESCO world heritage site.
If you are moving to Coimbra for work reasons, the country's third largest city is home to 143,000 residents; and as well as its many educational buildings, it is also a centre for health sciences, technology, financial services, shops and businesses.
History and Attractions of Coimbra
Coimbra was an important city in the middle ages and was home to, among others, aristocracy, high clergy and wealthy merchants. In the 12th century, a monastery was founded (Santa Cruz Monastery) which became one of the country's most important religious buildings at the time. The city was surrounded by a fortified wall and some of the fortifications (such as the Almedina gate) still remain.
The city is a major tourist destination and has a number of museums and ancient buildings to visit. Among them is the spectacular old cathedral, one of the best preserved Romanesque buildings of its type in the country, the national museum, the university library and the science museum. Outside of the city you can find the largest roman ruins in the country.
In addition to the attractions, there are also various student-related festivals including the noisy Tin Can Parade in November, to welcome the new students, where students dress up and tie tin cans to their legs. The Burning of the Ribbons Party is an eight day student party that occurs in May. In addition, there is a bank holiday in July where you can enjoy various celebrations, including fireworks.
For those who enjoy live music, the city is home to the country's most famous academic choir called Orfeon Academico de Coimbra. It is also the centre of traditional fado music, which consists of various nostalgic songs accompanied by guitar music. And, if you enjoy socialising and dancing the night away, you won't be disappointed as there are various nightclubs in Coimbra.
Shopping in Coimbra
If you are shopping in Coimbra, you will find a number of independent shops in the city centre, including book stores and antique shops. Outside the city, it is worth sampling the local wine, which includes Bairrada wine, and the national sweet liqueur , Licor Beirao.
Food and Dining in Coimbra
The city has various restaurants to suit all budgets including vegetarian and vegan restaurants, live music restaurants and the famous Ze Manel dos Ossos, which has walls covered in words written by diners. One of the well-known dishes of the region is chanfana which is a traditional peasant stew made from lamb or goat. If you are planning a special occasion, head to Quinta das Lagrimas which is considered the best – and most expensive – restaurant in the city.
Transport in Coimbra
It is best to walk around the city, rather than drive, as driving and parking is difficult in Coimbra, unless you are used to it. However, most of the main parts of the city are all in walking distance. The nearest airports are in Porto and Lisbon and there is also a good rail and bus service.
The Moving Partnership Limited offers competitive removals quotations within the UK, to Europe and worldwide including the Portuguese cities of Porto, Lisbon, Coimbra and Albufeira.
International Removals to Portugal - Contact Moving Partnership to find out more about home, office and corporate moves from the UK to Portugal, or click here for a removals quotation.
Book a Video Survey
Contact us for your free
24/7 video survey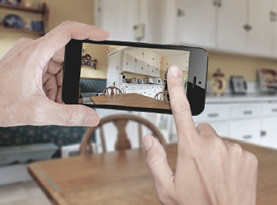 Moving Partnership FX

For more information on our Currency Exchange Service click here:
Please Contact Me
If you would like us to get in contact with you, please fill out your information below:
FREE Quotation
To get a free quote of your move click the button below and fill out our online form:
FREE Quote
"Great service, keep it up. Will always remember MPL"
Mr P
Middlesex
"Best price on the market. Quick reply."
Mr R
Malta