Removals to China - Tianjin
For removals to China, including the city of Tianjin, Moving Partnership can assist you in sourcing the most cost effective and suitable removals service for your particular requirements. Through our network of partners in the removals industry, most of whom are either BAR registered or FAIM accredited, we can source the most competitive removal quotes for all domestic and commercial moves. If you are moving to China from the UK, from China to the UK or between China and another European or international destination, contact us now for a free removal quote. We compare quotes from many different companies, free of charge, to find the right removals to China service at the best possible price.
Removals to China click here to read more about our removals to China service or click here for a free removals quote.
About Tianjin
The gateway to the capital of the People's Republic of China, Tianjin is one of the biggest industrial cities in China. Since the excavation of its canal sometime between 581 and 618AD, Tianjin has been considered one of China's most important locations. Any invaders looking to access the Capital, would have to come through Tianjin.
Tianjin was equally important from a supply chain perspective. The canal was used extensively in the transport of food and silk from north to south China. A couple of Opium wars later and Tianjin was a bustling business and communications centre with a population of some 300,000. Since then the city has suffered a Democratic Revolution, a war with the Japanese, a civil war and an earthquake, all of which have left their mark on the area and slowed its progress as an economic force.
It was the establishment of the Tianjin Economic and Technological Zone that marked the real turning point in the city's history. Since then money has been pouring into the area, the result of both Chinese and foreign investment. The future is now the driving force behind Tianjin and the change in its architecture reflects this. There are still plenty of the older style Chinese buildings left to wonder at, many more than in Beijing and much of the ancient folklore and traditions still exist; from the thousand-year-old wooden Temple of Solitary Joy to the beautiful Grand Mosque, architecture lovers will love it here
Tianjin is great for nightlife, sporting events and festivals too; a lively industrial town with a large foreign and trendy local population, there are plenty of entertainments on offer and a good number of lively clubs and bars. There is a shooting range a bowling alley, an ice rink and a golf course and down on the water, there are speed boats and boating competitions. Festivals here are also quite popular here, most of them are held on the Ancient Culture Street. The New Year Picture Festival held during the Spring Festival is highly popular as are other festivals including the Rose Festival in May, the Great Wall Mountain Festival in autumn, and the popular International Marathon on the first Sunday in April.
Moving Partnership Ltd can provide competitive removal quotes for removals to China and all major Chinese cities including: Shanghai, Beijing, Hong Kong, Tianjin, Wuhan, Guangzhou, Shenzhen, Shenyang, Chongqing, New Taipei, Nanjing, Harbin, Taipei, Xi'an, Chengdu, Changchun, Hangzhou and Dalian.
Removals to China click here to read more about our removals to China service or click here for a free removals quote.
Book a Video Survey
Contact us for your free
24/7 video survey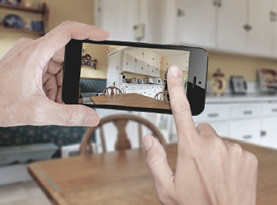 Moving Partnership FX

For more information on our Currency Exchange Service click here:
Please Contact Me
If you would like us to get in contact with you, please fill out your information below:
FREE Quotation
To get a free quote of your move click the button below and fill out our online form:
FREE Quote
"They are by far the most competitive and are always very friendly and incredibly efficient"
Mrs G
Australia
"'Moving day' - very nice and very polite team!!!! All packed and loaded in one day! "
Mrs A
New Zealand