Removals to Norway - About Fredrikstad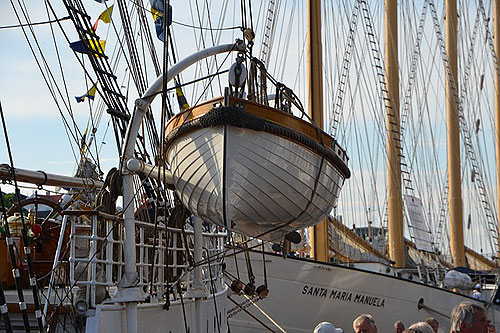 Friedrikstad – birthplace of polar explorer Roald Amundsen – is Norway's fifth largest city. And, as well as the charm of the old buildings and river, this fortified city has plenty of museums, pubs and restaurants to keep you occupied. Meanwhile at Moving Partnership Limited, our aim is to make your experience of removals to Norway easier by helping you keep prices down while also choosing the best possible company for your home or office move.
We are experienced in sourcing the best quotes for removals to all parts of Norway, including the major cities such as Oslo, Bergen, Trondheim, Stavager, as well as more off the beaten track locations. Our aim is to keep your time and costs to a minimum and find you the best prices for UK, European and worldwide removals.
The Moving Partnership Limited – Follow the link to find out more about domestic and commercial moves to Norway.
Meanwhile, if you are moving to Fredrikstad, here is a short guide to living in this historic city.
About Fredrikstad – Norway
The city, population 76,000, is joined by a landmark arched bridge over the river Glomma, which unites the centre on one side and the old town on the other. The attractive old town is best known for being the most well preserved fortified towns in Scandinavia and the walls and cannons still remain. Meanwhile, another way to while away the time in summer is to head for the Bryggepromenaden, along the fjord, where you can sit outside one of the pubs or restaurants and watch the boats go by.
A Brief History of Fredrikstad
Fredrikstad or 'Fredrik's city' has a long history that dates back to the 16th century. It was named after the King of Norway, Fredrik II, who granted permission to build a town by river after Swedish troops burned down the old village. As a result, in the 17th century a fort was built on the east bank of Fredrikstad. Once an important centre for ship building and timber exports, today chemical plants are among the main industries.
Things to do in Fredrikstad
Once you have organised your removals to Norway and have settled in Fredrikstad, you will find plenty of things to do in the region. If you like visiting museums, the city has lots of them, including the city museum and art collections, the Football Museum, Whaling Museum, the Manor Museum, and the interestingly named Humour Museum. Other attractions are the Cathedral, the pretty old town with its fortifications, drawbridge, moat, cobbled streets and market square, Kongsten Fort, and the largest model train system of its kind in Northern Europe. The birthplace of Roald Amundsen, who led the 1911 expedition that was first to reach the South Pole, is another tourist draw. On the other hand, if you enjoy festivals, there are various year round festivities including an annual event in July, called Glommafestivalen, which has music and activities on the river.
Shopping in Fredrikstad
High street and specialist stores can be found in the city centre and there's some interesting independent shops, as well as modern stores, in the old town. A popular place to splash out in is Torvbyen, in the heart of the city, which is the city's largest shopping centre. The plush centre has 85 shops and plays host to 4 million visitors a year. For fresh fruit and vegetables, head to the market in the old town's Market Place, which takes place every Saturday in summer and autumn.
Food and Dining in Fredrikstad
Fredrikstad has a host of restaurants from fish restaurants to oriental, pizzerias and fine dining. The old town has some excellent coffee bars and charming, intimate restaurants, while there's all sorts of lively establishments and bars along the promenade in the city centre. Major Stuen is an excellent place to head for to sample fine, slow cooked Norwegian cuisine and has indoor and outdoor dining areas.
Transport in Fredrikstad
It's easy to get out and about by bus around the city, or out to the suburbs. Other ways to travel within Fredrikstad include taxi, and the ferries, which are free to use. For travel further afield, the train station runs a regular service to Gothenburg and Oslo. The nearest airports are Oslo Gardermoen, which takes about two hours to reach by bus, and Gothenburg, which is even further away but you can reach it by train.
Removals to Fredrikstad, Norway - Contact Moving Partnership to receive low cost removals quotations from the UK to Scandinavia.
Book a Video Survey
Contact us for your free
24/7 video survey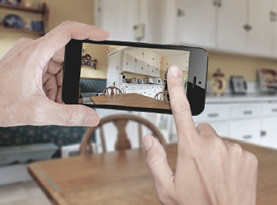 Moving Partnership FX

For more information on our Currency Exchange Service click here:
Please Contact Me
If you would like us to get in contact with you, please fill out your information below:
FREE Quotation
To get a free quote of your move click the button below and fill out our online form:
FREE Quote
"Great service, keep it up. Will always remember MPL"
Mr P
Middlesex
"Best price on the market. Quick reply."
Mr R
Malta