Removals to France - Nantes
Moving Partnership provide free online moving quotes for removals to Nantes France. We can provide quotes for UK removals to France, removals from France to the UK and between most other European and international destinations. Our extensive knowledge of the industry and network of partnerships with removal companies worldwide enables us to offer high quality removals to France at greatly reduced rates. Free of charge, we will find you the best removals quote to suit your individual requirements.

Removals to France – click here for full information on our removals to France service

About Nice - France

Once considered part of Brittany, Nantes is now the capital of the Pays de la Loire region of North West France. It is the 6th largest city in France, and considered one of the most desirable places to live, especially by young professionals who enjoy the arts and who don't want the hustle and bustle of life in Paris. Nantes is the place to be for antiques, designer goods and fashion. You can taste the Loire valley wines and the traditional beurre blanc sauce.
Just a stone's throw away from the famous seaside resorts of La Baule and Pornic, Nantes public transport system makes commuting a joy and enhances your travel experiences to other parts of the country. It is served by a number of train lines, including the TGV from Paris, the longest running tram service in France and Nantes Atlantique Airport which is connected to the city centre via a high speed service, getting commuters into and out of the city in around half an hour. Operating at a somewhat slower pace is yet another form of public transport in the shape of an elephant. Not a real one of course, but a huge mobile wooden structure. The Trojan Horse of the elephant world, this great mechanical beast stands 40' high, is nearly 25' wide and extremely heavy. Travelling at a speed that could be measured in miles per day, it transports nearly 50 people round the 45 minute journey from its hangar, round the old docklands and back.
The historic city of Nantes has a wealth of ancient and attractive buildings and some wonderful sightseeing to offer including the Cathedral of Saint Peter and Saint Paul. Building began on this gothic cathedral in 1434 but wasn't completed until the end of the 19th century. A fire in 1972, gutted the building leading to an extensive and protracted renovation. Another attraction in the city is the
Château des Ducs or Nantes Castle. In the early 1990's a huge restoration project was undertaken and 15 years later and after a period of complete closure that lasted 3 years, the castle is restored and is once again, the pride of Nantes.

The castle is now open to the public and houses the new Nantes History Museum, which presents over 850 collectors' items with the aid of multimedia display devices. The castle and the museum offer a modern vision of the city's heritage by presenting the past, the present and the future of the city. At night, the castle is lit up, the lights casting dramatic shadows and showing the building off to its best advantage.
Other examples of Nantes' regeneration and revival can be found at The Passage Pommeraye. This is a small mall in central Nantes, named after Louis Pommeraye who developed it. A passage between two streets and between two street levels, it took 3 years to build and is now home to some very elegant shops as well as some fascinating renaissance style architecture. The flight of stairs connecting the two levels rises nearly 9.5 metres, connecting the rue Santeuil with the rue de la Fosse, enveloping you in the most elaborate and picturesque of surroundings as it does so.
The movie buffs among you may know of Nantes as the birthplace of Jules Verne, author of the famed 20,000 leagues under the sea with Captain Nemo and his Nautilus which was made into a Disney film in the mid 1950's. There is a museum with multimedia exhibits dedicated to him on Rue de l'Hermitage in Nantes.
Moving Partnership Ltd can provide competitive removal quotes to all areas of France including: Paris, Marseille, Lyon, Toulouse, Nice, Strasbourg, Nantes, Bordeaux, Montpellier, Rennes, Saint-Etienne, Le Havre, Reims, Lille, Toulon, Grenoble, Brest, Dijon, Le Mans, Angers, Clermont-Ferrand, Amiens, Limoges, Nîmes, Tours, Metz, Besançon, Caen, Mulhouse, Orléans, Perpignan, Rouen, Nancy, Roubaix, Avignon, Pau, Poitiers, Calais, La Rochelle, Dunkerque, Saint-Nazaire, Valence, Lorient, Troyes, Chambéry, Annecy, Angoulême, Douai, Bayonne and Thionville.
Removals to France
– Contact us now for more information, or
click here
for a free online moving quote
Book a Video Survey
Contact us for your free
24/7 video survey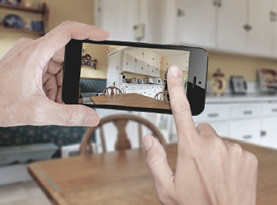 Moving Partnership FX

For more information on our Currency Exchange Service click here:
Please Contact Me
If you would like us to get in contact with you, please fill out your information below:
FREE Quotation
To get a free quote of your move click the button below and fill out our online form:
FREE Quote
"Great service, keep it up. Will always remember MPL"
Mr P
Middlesex
"Best price on the market. Quick reply."
Mr R
Malta