Removals to Italy - Moving to Parma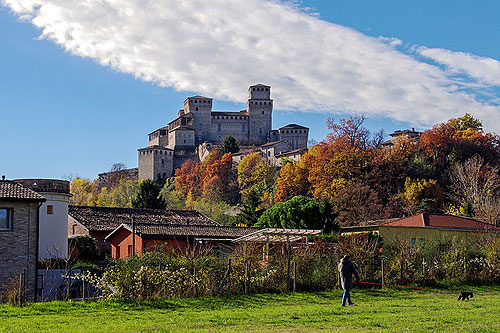 Parma is located in the north of Italy, and is renowned for its delicious ham and cheese, Renaissance art and glorious honey-coloured architecture. If you are arranging removals to Italy, then Parma is a destination with gastronomic traditions that would fulfil any food lover's dream. It is synonymous with pristine natural beauty, and is surrounded by some of Italy's most evocative landscapes, which artists have been capturing for hundreds of years.
This cultured city welcomes diversity, and if you are planning to move to Italy the whole moving process will be made easier with The Moving Partnership Limited, who will help you to relocate with no fuss. We can find quotes which will keep down your costs while ensuring the highest standards.
About Parma
Parma is a city which has been inhabited since before the Bronze Age and is centred around historical and religious expression, with its main centrepiece being the Cathedral Piazza Duomo. Built in the 12th century, it houses several famous masterpieces from some of the great Italian artists of the past. This important central monument is built in the Romanesque style, and has many new additions to its outer shell, which can all be discovered when visiting the city.
On arriving at this romantic city, it is easy to see why it is such a popular place to live or visit. There are plenty of fashionable bars, quaint little coffee shops and several cultural centres of learning. The most important of these is the University of Parma, which is one of the oldest universities in the world. It was founded in the 10th century and now houses approximately 26,000 students, who populate the city during term time. To cater for all these people, Parma ensures there is plenty of night life and daytime attractions for everyone to enjoy.
Places to visit in Parma
As one of its prime features, Parma has a huge number of churches and religious buildings, with many of them being constructed between the 10th and 13th centuries. These amazing places range from a former Benedictine convent house, San Paolo, to a Gothic church, San Francesco del Prato, which was built in the 11th century and a late Baroque style church, San Rocco. These amazing treasures of the city all house works of art by such greats as Michelangelo, Benedetto Anelmi and Antonio da Correggio.
However, there are also plenty of modern and contemporary art galleries, and theatres to enjoy, or why not take a relaxing walk around Orto Botanico di Parma, a botanical garden maintained by the University of Parma?
Eating in Parma
Italy is universally famous for its excellent cuisine, and Parma is no different! When you are eating the local produce, you will be able to enjoy such delights as Parmesan cheese, famous in the UK for adding to pasta dishes such as spaghetti bolognese. However, this is not the only produce Parma is celebrated for. Parma ham, locally called Prosciutto, is a famous speciality, and can be enjoyed with pasta, while the locals also produce varieties of small filled pasta such as tortellini and cappelletti.
All of this is due to the remarkably rich, fertile land which surrounds the city, enabling small farmers to produce exquisite food. One of the top restaurants in the city, La Greppia, has some of the best reviews anywhere in the region. If you fancy something a little more intimate, try Croce di Malta, a trattoria. This local eatery is set outside the city in a converted farmhouse. Here you will be able to get a sense of what the Parmesans like to eat when they are at home. There is a plethora of local pastry shops, cafes and wine bars, so you can be sure that you will never run out of great places to eat.
Shopping in Parma
Italian shopping in Parma is almost as popular as eating in the city. Fashion, food and stylish shoes are all items which can be found in abundance here. There is a variety of delightful malls with small shops where you can buy leather goods, and designer clothes from well-known and local designers.
When you are out shopping, take a trip to the main city centre streets, such as Garibaldi and the Strada della Repubblica, where you will find a multitude of stylish shops to wander around. If you would like to track down a bargain or two, La Ghiaia Market is a real treat, because here you will be able to sample food or take a stroll through the market stalls completely at your leisure.
Travel in Parma
Parma has its own airport which has weekly flights to London Stansted, and offers low cost commercial flights to many other European cities. So, when planning your removals to Italy, it is worth bearing in mind that this area is easily accessible from the UK. The Parma railway is on the Milan to Bologna line, which makes access to other Italian cities easy and is very reasonably priced.
Parma also has a trolleybus system which operates all around the city and there are other bus and taxi companies which service all the local areas, making it simple to travel around the whole province and if you so wish, further afield. All of this makes Parma an ideal location to visit long-term or to live in permanently.
If you would like more information on this or a move to any other Italian destination, contact our team at The Moving Partnership Limited for the best removals quotes between the UK and Italy.
Book a Video Survey
Contact us for your free
24/7 video survey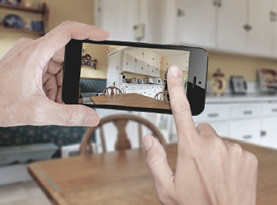 Moving Partnership FX

For more information on our Currency Exchange Service click here:
Please Contact Me
If you would like us to get in contact with you, please fill out your information below:
FREE Quotation
To get a free quote of your move click the button below and fill out our online form:
FREE Quote
"Great service, keep it up. Will always remember MPL"
Mr P
Middlesex
"Best price on the market. Quick reply."
Mr R
Malta