Removals to France - Lyon
Moving Partnership provide free online moving quotes for removals to France. Our extensive knowledge of the industry and network of partnerships with removal companies worldwide enables us to offer high quality removals to France at greatly reduced prices whilst maintaining the highest standards. We can provide quotes for UK removals to Lyon, France, removals from France to the UK and between most other European and international destinations. Most of the removal firms we partner with are either members of the British Association of Removers or FAIM accredited ensuring a high quality, reliable removals service.

Removals France - click here for full information on our services.
About Lyon - France
The people of Lyon are proud of their city and do not want new visitors to miss out on any of its highlights. To that end, the local council provides a free service aimed at showing all those that are interested around their fair city. You can find details of this service at the Lyon Tourism and Conventions website.
In the lead up to Christmas, from the 8th to the 11th of December, all talk will be of Lyon's Festival of Light or "Fete des Lumieres". This annual four day electric light extravaganza highlights the most historical sites in the city and daubs them with incredible coloured electric light patterns, creating fairytale scenes and space age visions across the facades of these ancient buildings.
The Festival of Light is free and open to all and people do come from all over the world to see it. Combining popular traditions with technological innovations, you will be surprised and enchanted by the 60 or so lighting scenes that illuminate the city. The most spectacular light shows can be found in the town centre with smaller, more participative scenes in the town's various districts. The festival is designed to highlight the city's architectural heritage, its rivers and its principal monuments through a combination of fantastic scenes making use of lighting, video and audio. The continuous lighting and video effects, visual arts and creative audio combine to help you see Lyon as you have never seen it before.
Lyon's museums and art galleries, most of which will have been lit up in early December, offer numerous activities for all ages. The Beaux-Arts Museum or Museum of fine arts is located between the Rhone and Saone rivers and is open daily except Tuesdays and holidays from 10:00 to 18:00 and on Fridays from 10:30 to 18.00 but closed at lunch times between 12:30 and 14:00. It features an extensive collection of antiques, works of art, coins, graphic arts, paintings and sculptures and boasts over 30 recognised masterpieces.
The Museum of Modern Art, located near the Parc de la Tete d'Or is open all year, from Wednesday to Friday from 12:00 to 19:00 and on Saturdays and Sundays from 10:00 to 19:00. It displays a variety of temporary exhibitions arranged over three floors.
The Printing Museum at 81 quai Charles-de-Gaulle Cite Internationale - 69006 in Lyon, is open from Wednesday to Sunday from 09.30 to 12.00 and from 14.00 to 18.00. The museum's permanent exhibit shows the development of print in France, and specifically in Lyon throughout the ages and various pieces of machinery from the different eras can be seen in operation at an on-site working typesetters.
The Henri Malartre Automobile Museum, 645 rue du Musee, Rochetaillee sur Saone showcases a collection of rare cars dating back to the early 19th century, one of which is the actual armoured Mercedes Benz used by Adolf Hitler. The Malartre is open from 09.00 to 19.00 daily except Mondays. Many of the cities museums grant free entry to holders of the Lyon City card.
For getting around the city, the Lyon City Card grants unlimited access to the metro, bus and tramway, nineteen museums (including the Roman ruins in St-Romain-en-Gal), guided city tours and several short boat trips. The card is available from the tourist office and the major TCL (public transit) offices. The Lyon tourist office is located at Place Bellecour, 69214, Lyon.

Moving Partnership Ltd can provide competitive removals quotes to all areas of France including: Paris, Marseille, Lyon, Toulouse, Nice, Strasbourg, Nantes, Bordeaux, Montpellier, Rennes, Saint-Etienne, Le Havre, Reims, Lille, Toulon, Grenoble, Brest, Dijon, Le Mans, Angers, Clermont-Ferrand, Amiens, Limoges, Nimes, Tours, Metz, Besancon, Caen, Mulhouse, Orleans, Perpignan, Rouen, Nancy, Roubaix, Avignon, Pau, Poitiers, Calais, La Rochelle, Dunkerque, Saint-Nazaire, Valence, Lorient, Troyes, Chambery, Annecy, Angouleme, Douai, Bayonne and Thionville.
Removals to France - contact us now for more information, or click here for a free online moving quote
Book a Video Survey
Contact us for your free
24/7 video survey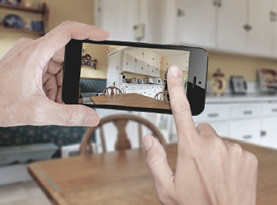 Moving Partnership FX

For more information on our Currency Exchange Service click here:
Please Contact Me
If you would like us to get in contact with you, please fill out your information below:
FREE Quotation
To get a free quote of your move click the button below and fill out our online form:
FREE Quote
"Great service, keep it up. Will always remember MPL"
Mr P
Middlesex
"Best price on the market. Quick reply."
Mr R
Malta