Removals to Belgium - About Antwerp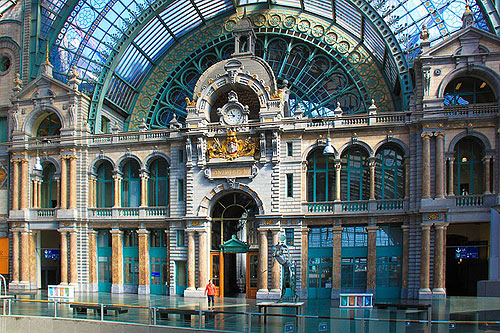 Organising removals to Belgium to settle in Antwerp? You can look forward to your move as Antwerp is an exciting, vibrant city, perfect for arty types, fashion lovers, cultural buffs…and those who love to party the night away.
As well as being a major financial centre in Europe, it also attracts many creative types such as writers, artists, musicians and designers. And, there's plenty of glamour too…Antwerp is the diamond capital of the world, with most of the world's rough diamonds and half the world's cut diamonds traded in the city.
However, not everybody is able to stock up on the world's finest gems, so if you are moving to Belgium's second largest city and and want to save money on your removals, why not contact the Moving Partnership? We provide home or office removals quotations to Belgium at the best possible price without compromising on quality. Whether you want full or part load removals, we will find you a tailored service to suit your needs.
Removals to Belgium – click here to find out more about house moves or office relocations to Antwerp, Belgium.
Places to Visit in Antwerp
If you require removals to Belgium to the port city of Antwerp, you will find plenty to entertain you from café bars, to pubs, live music venues, interesting restaurants and some great tourist sights including the medieval centre and cathedral. It's a city where you are bound to be inspired and with so many delights, it is becoming increasingly popular with tourists.
If you are planning on sightseeing after your move, one of the most popular places to go is the 14th century Cathedral of Our Lady. It is one of the largest cathedrals in this part of Europe and is also where you can also find masterpieces by Rubens. Meanwhile, art lovers should head to Antwerp South, which has a number of galleries and art museums including the Museum of Contemporary Art, the Photography Museum, and the Fine Arts Museum, which includes masterpieces by Rubens and Van Dyke.
Another popular place to go is MAS, the largest museum in the city. As well as its collection, you can admire the view across Antwerp from the rooftop. However, if you are moving to Antwerp with children, one of the places most popular with families is the zoo, which is one of the oldest on the planet.
In addition to this, why not soak up the atmosphere at one of the city's festivals? The longest one is the Summer of Antwerp, which lasts the whole season and has a host of free activities including open air movies and dance displays. Another festival is the bizarrely named Laundry Day, which is actually a dance festival and is nothing to do with washing at all!
Shopping in Antwerp
The main place to shop is the Meir, where you can also find a beautiful shopping centre called Stadsfeestzaal with gold on the roof. Just off this are upmarket stores such as Hermes and Armani. If you enjoy wearing one-of-a-kind items, head to the area of the Fashion Museum for some great finds…and you can splash out on accessories in the city's diamond district.
Not everyone can afford high end clothing, so if you prefer to curb your spending, there is the weekend market in front of the Stradsschouwburg theatre for cheese, fruit and vegetables…and even bicycles. But for a more interesting way to shop, Ploegstraat 25 is a 'swap shop' where you don't actually buy anything; instead, you bring something into the store, in exchange for one of their products.
Transport in Antwerp
If you like to fit in some daily exercise, it is easy to walk about the old town, although you can also travel by bike. If you don't have your bicycle, you can rent a bike or use the Velo system – there are stations dotted about the city.
For those who are likely to be regular users of public transport, the good news is that there are frequent bus, tram and underground services. To save money it is worth buying a ten ride card which are sold at newsagents or supermarkets.
If you want to travel further afield or visit friends and family back home, this is easy to do so as there are as many as three flights a day to London from Antwerp Airport.
Food and Drink in Antwerp
You will find a number of fried food outlets in Antwerp selling Belgium chips and other fare. However, if you prefer a longer sit down meal, there are several international eateries including restaurants serving Chinese, Thai, Nepalese, Italian, Japanese, Korean, Lebanese, Mexican or African food. You will find a lot of these international restaurants located in and around De Keyserlei, which is not far from the train station.
Removals to Belgium - Contact The Moving Partnership for European house or office moves or click here for a free online quotation.
Book a Video Survey
Contact us for your free
24/7 video survey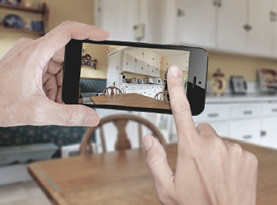 Moving Partnership FX

For more information on our Currency Exchange Service click here:
Please Contact Me
If you would like us to get in contact with you, please fill out your information below:
FREE Quotation
To get a free quote of your move click the button below and fill out our online form:
FREE Quote
"Great service, keep it up. Will always remember MPL"
Mr P
Middlesex
"Best price on the market. Quick reply."
Mr R
Malta