Removals to Germany . European Removals . Moving House to Germany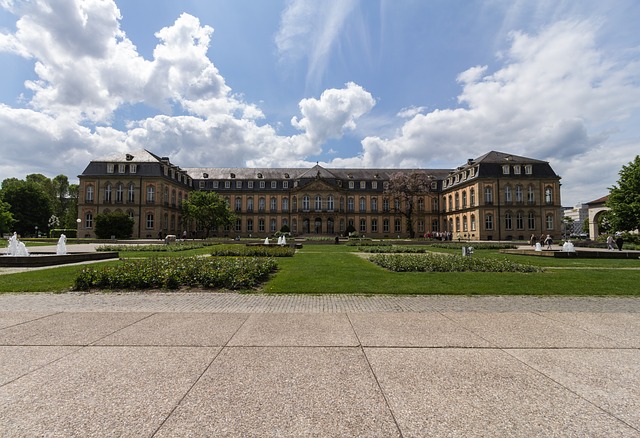 Organising removals to Germany is a time of opportunity, and if you are living overseas for the first time, Stuttgart is an excellent destination. This hilly city, with a population of 600,000, is full of positive feedback from British expats who have made this place their home. It's known for its panoramic views, beautiful parks, beer gardens, and, of course, for being the birthplace of the automobile. Indeed, the headquarters of big name car-companies such as Porsche, Mercedes-Benz, and major car part firms Mahle and Bosche are based here.
Meanwhile, to ensure your removals to Germany go smoothly, The Moving Partnership Limited save valuable time by sourcing quotations from hundreds of UK and European removals companies. We will find you high quality removals firms to suit your individual requirements, for home or office moves to or from the UK and Germany. To find out more about what we can do for you, just click on the link above.
About Stuttgart
Based in southwest Germany, Stuttgart has a number of claims to fame. This multi-cultural tourist destination offers 'a bit of everything', from fascinating museums and architecture to world-class culture, festivals and events. The city is also the birthplace of famous breweries, and is the country's largest – and only – wine growing city, with a history that dates back to the 1100s.
Jobs in Stuttgart
Stuttgart is a big centre of banking and finance, as it is home to Germany's second largest stock exchange after Frankfurt. It's also a major science and research centre, as well as the base of several universities. Many English-speaking expats move to the city to work in education, or for one of the international firms, such as Hewlett-Packard, IBM or Daimler AG.
Things to do in Stuttgart
As a tourist city, Stuttgart has plenty of attractions for the whole family to enjoy. Popular museums to visit include the State Museum (in the Old Castle). This is home of the Wurttemburg Crown Jewels, the Mercedes Benz and Porsche Museums, and the Old and New State Galleries, which house traditional and contemporary art collections respectively. The stunning Wilhelma Zoo and botanical park is another must-see, where you can find more than 1,000 different living species.
If you enjoy festivals, there are year-round events. These include the Wine Village, which takes place at the end of August or early September in Schlossplatz, the city's main square, The Summer Festival, in early August, is a fantastic family event with local food, live music and children's entertainment. The Lantern Festival, in July, is another family-friendly occasion and includes a huge firework display. The traditional Christmas Market in November/December is a huge draw which attracts more than 3.5 million visitors a year.
Socialising in Stuttgart
If you are moving away from family, making friends shouldn't be too difficult in Stuttgart. You will have lots of opportunities to meet fellow English speaking expats, as well as the locals. Stuttgart has an array of expat clubs, including the Metropolitan Club and the International Women's Club. If you like going out, there are plenty of beer gardens, pubs, wine bars and cafes, as well as the Irish pub Biddy Early's on Willy-Brandt-Straße. Alternatively, if you prefer to keep fit and enjoy the great outdoors, there are chances to mingle with the locals at one of the many sporting clubs.
Shopping in Stuttgart
Do you like to splash out in your downtime? If so, the city is a delight. The most popular place to go is around the Schlozzplatz, where you can find the famous Königstraße. Said to be longest pedestrianised street in the country, this is where you can find many of the city's upmarket shops. For those more interested in high street brands, the city has various shopping centres, including Milaneo, which is the largest in Stuttgart.
Food and Drink in Stuttgart
As Stuttgart is a multi-cultural city, you will find all types of restaurants here, serving anything from Japanese to Greek, African and, of course, German food. The many upmarket restaurants include Irma la Douce, which is a French-style restaurant on Katharinenstraße, and is the ideal place to go to mark a birthday or anniversary. Restaurant Delice, on Hauptstatter Straße, is another outstanding restaurant, and offers a delicious menu of Euro-Asian cuisine.
Transport in Stuttgart
You can easily walk about the city centre, but cycling is a little bit trickier, especially in the hilly areas. If you prefer to use public transport, you can use a single travel ticket on either the bus, tram or train, or a mixture of these, to complete your journey. For travel further afield, Stuttgart Airport offers flights to many domestic and European destinations.
Removals to Germany (link to http://www.movingpartnership.co.uk/index) - Contact the Moving Partnership Ltd to receive a competitive quotation for removals to all parts of Germany, including Stuttgart.
Book a Video Survey
Contact us for your free
24/7 video survey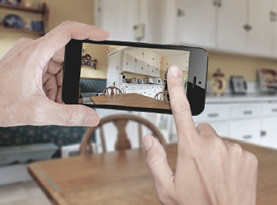 Moving Partnership FX

For more information on our Currency Exchange Service click here:
Please Contact Me
If you would like us to get in contact with you, please fill out your information below:
FREE Quotation
To get a free quote of your move click the button below and fill out our online form:
FREE Quote
"Great service, keep it up. Will always remember MPL"
Mr P
Middlesex
"Best price on the market. Quick reply."
Mr R
Malta