Removals to Norway - Alesund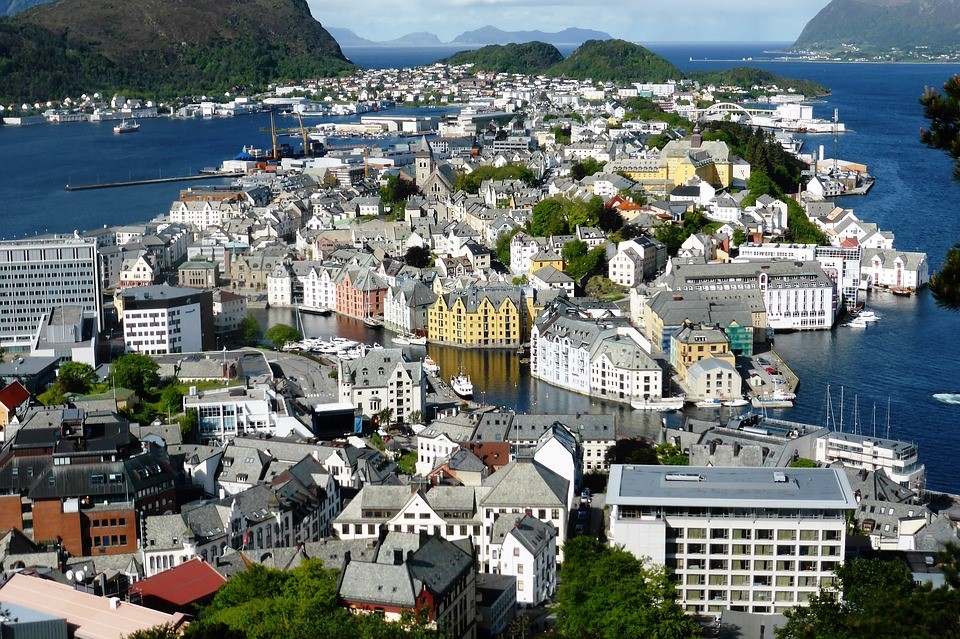 There are many reasons for moving house to Norway; the stunning scenery, the healthy lifestyle, and, in the case of the town of Alesund, one of the finest collections of art nouveau architecture in Europe.

At The Moving Partnership we have a network of international partners in the removals industry so we can get you the best quotes. We can find the company who will best meet your individual needs, whether you are planning removals to Norway, or elsewhere in Scandinavia or Europe. Here is our guide to the Norwegian town of Alesund.
The History of Alesund
There is evidence of human settlement on the site of what is now Alesund as far back as the 10th century, but it was only from the 19th century onwards that its population really grew, due largely to its harbour and the thriving Norwegian fishing industry, which remains a key employer in the town to this day. The population of the whole region is now approaching 50,000.
The most important event in the town's history took place on January 23, 1904, when more than 10,000 people were left homeless by a massive fire. As so many of the town's houses were built from wood, the flames spread quickly, although it is believed that only one person died.
It meant the entire town had to be rebuilt. Germany's Kaiser Wilhelm, who often took holidays in the area, helped provide the materials and architects to create a new Alesund, with art nouveau dominating.
Getting There and Getting Around
The town is served by an airport on the nearby island of Vigra, and has a mix of domestic and international flights. There is an airport bus service to the city centre which takes about 25 minutes.

National rail services operate to the town of Andalsnes and from there you have to take a bus or coach to reach Alesund. Alternatively, you can use the fast ferry service which runs along Norway's coastline to enter the town.

Most of the main attractions in Alesund can be reached within about 20 minutes on foot. The town does have a good bus network, but it would be advisable to check timetables, particularly at weekends and during late evenings.
The Main Attractions
Alesund is home to The Norwegian Centre of Art Nouveau Architecture, also known as Jugendstilsenteret. It tells the story of the fire and the art nouveau movement in Norway and across Europe.

No visit to the town is complete without a trip up to Fjellstua, a viewing platform on Mount Aksla above the town. You can reach it either by climbing up the 418 steps or by car or train. You will be rewarded with some spectacular views of the town, and the surrounding Sunmore coastline and fjords.

The Atlantic Sea Park in nearby Tueneset is one of the largest saltwater aquariums in Scandinavia, containing species of fish from all coasts of the Atlantic Ocean, and not just Norway. You can catch a special bus to it from Alesund town centre.
Shopping Around
The authorities have recently upgraded the town centre, with larger department stores and new shopping malls. The biggest shopping centre is at Moa, around six miles east of the town, with more than 170 stores in three separate buildings, and around 2,500 free parking spaces.

Buyers who want to seek out more individual gifts can also be rewarded as Alesund still boasts plenty of shops selling traditional wares, including glassware, jewellery and clothing.
Food and Drink
Alesund does have some fast food outlets, but as a fishing port, the culinary scene is dominated by seafood dishes. Many of the restaurants serve fish which is freshly caught. Specialities include the dried and salted cod known as clipfish. It is used in bacalao, a local dish which also includes potatoes, onions, tomatoes and olives.

The town also has a good selection of bars, although beer and wine can add quite a lot to your bill if you are having a meal as well. Norwegians are among the biggest coffee drinkers in the world and Alesund has a flourishing café culture.

If you are moving house to Norway, The Moving Partnership can get you the best deal, sourcing a removals quote via our partnerships with quality European removals companies. We can arrange removals to Oslo, Drammen, Lillehammer, Kristiansand and Bergen, and any other location in Norway.
We can also find you a competitive price for a move to other European countries, including Italy, Germany and the Netherlands. Follow the link above to receive a free quote.
Book a Video Survey
Contact us for your free
24/7 video survey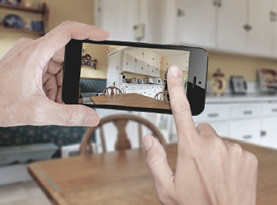 Moving Partnership FX

For more information on our Currency Exchange Service click here:
Please Contact Me
If you would like us to get in contact with you, please fill out your information below:
FREE Quotation
To get a free quote of your move click the button below and fill out our online form:
FREE Quote
"Great service, keep it up. Will always remember MPL"
Mr P
Middlesex
"Best price on the market. Quick reply."
Mr R
Malta