Removals to Germany | Moving House to Europe
For removals to Germany, from the UK, Europe and other overseas destinations, we can help. Moving Partnership Ltd arranges a large number of household and commercial removals to and from all areas of Germany every year. Our rates are highly competitive and through our network of removals partners we are able to match the right firm to your needs sourcing the most cost effective and suitable removals service.
Depending on the size of your move and the amount you want to relocate, we can provide the sole use of a container, a part load / groupage service, or a dedicated service which means that you can arrange the move for a specific delivery date.
Removals to Germany
- Contact us now to discuss your move.
Depending on the size of your move, and the amount you want to relocate, we can provide either a part load / groupage service, or a dedicated service - which means that you can arrange the move to suit specific delivery dates as specified by you.
Competitive Quotes for Moves to Germany
Your quote can include simply moving your possessions to your new home, or a full packing, moving and unpacking service. Cleaning services and removals insurance will also be discussed and can be added to the services we provide.

Moving Partnership Ltd cater for domestic, commercial and corporate relocations to all areas of Germany: including Berlin, Bonn, Bremen, Cologne, the Danube, Dresden, Dusseldorf, Elbe, Ems, Erfurt, Frankfurt, Fussen, Hamburg, Hannover, Havel, Heidelberg, Isar, Kiel, Leipzig, Magdeburg, Mannheim, Munich, Nurnberg, the Rhine, Rostock, Saale, Schwerinn, Spree, Stuttgart, Ulm, Weser and Wiesbaden.

Many people choose to move house to Germany for business and personal reasons. It offers a very high standard of living, and as well as an excellent education system, the country benefits from one of the oldest universal healthcare systems in the world.

Germany also has the world's third largest economy, and as well as leading brand names such as Bosch and Siemens, is a principal exporter of cars which include globally known names such as Mercedes-Benz, Porsche, Audi, BMW and Volkswagen. In addition to this, it is a country famous for its efficient public transport systems, inventions, music, culture, art and inspiring architecture.
As many as three German cities featured in American business magazine Forbes' list of Europe's top ten places to live. The country's bustling financial capital, Frankfurt, is a city known for its first class architecture and superb hospitals. Munich, which ties with Frankfurt at number five, has a thriving economy thanks to the strength of its IT sector and biotechnology. At number four, Dusseldorf, known for its shops, fashion, and excellent transport links is another popular place to settle.
If you are planning removals to Germany from the UK, and like to take part in festivities, the country is renowned for its wines, beers, festivals and celebrations. The annual Munich Beer Festival, which runs from the end of September to October, is one of the largest festivals in the world and attracts as many as six million visitors over the 16 day period.
However, if you enjoy keeping fit and staying active, you will have plenty of opportunity to do this when you move. Half of the German population take part in regular sports: well over a quarter of the 80 million inhabitants are members of a sports club and another 12 million have taken up a sport individually.
For more information on removals to Germany, and to get a free online quote for your move, just use the form to your right. Or, contact us and we'll be happy to help.
Book a Video Survey
Contact us for your free
24/7 video survey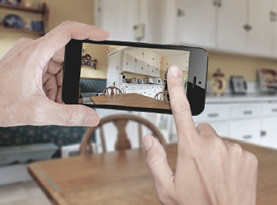 Moving Partnership FX

For more information on our Currency Exchange Service click here:
Please Contact Me
If you would like us to get in contact with you, please fill out your information below:
FREE Quotation
To get a free quote of your move click the button below and fill out our online form:
FREE Quote
"Great service, keep it up. Will always remember MPL"
Mr P
Middlesex
"Best price on the market. Quick reply."
Mr R
Malta