Moving Home UK and Overseas. UK, European and International Removals
At this challenging time, we would like to assure all our customers and staff that Moving Partnership are following all Governmental recommendations around COVID-19.
We are committed to serving our valued customers as best as possible. Our senior management are meeting daily to review the situation and have put in place a Business Continuity Plan. This Plan is constantly monitored and updated as the situation changes.
Our aim is to ensure we have a robust and up-to-date monitoring response plan in place to secure the wellbeing and safety of our staff and customers.
We want you to know that we are being extra vigilant and have taken additional steps to minimise any possible impact.
Likewise, we would like to request our customers inform us should they feel unwell, have been in close contact with someone who has been confirmed with the Coronavirus or have recently been to a country or area with a high risk of Coronavirus in the last 14 days
Should you need further information or have any concerns or queries, please feel free to contact a customer service representative.
The Moving Partnership provides European, International and UK removals at the most competitive rates. With our extensive knowledge of the industry and our partnerships with removal companies worldwide we can demand greatly reduced prices whilst maintaining the highest standards, thus cutting the cost of your house removal.
We compare a range of quotes free of charge, to provide you with the best removals deal to suit your individual requirements. Most of the removal firms we partner with are either members of the British Association of Removers or FAIM accredited ensuring a high quality, reliable removals service.
If you are moving home overseas or within the UK, we can assist you every step of the way. Just call 0800 772 3709 for the latest prices or get a free online quote by filling in one of the forms to your right.
European Removals
Our regular European removals service will ensure that your belongings are shipped quickly and securely to their new destination. Through our partners we provide international removals services to and from the UK and most European countries including France, Germany, Switzerland, Italy, The Netherlands, Belgium, Spain, Denmark, Sweden, Norway and Luxembourg. Click here for full information.
International Removals
We will liaise with hundreds of quality removals companies to get the best price quote for your international move. Get a quote now for international removals to Australia, New Zealand, South Africa, America/USA, United Arab Emirates, Turkey, Cyprus and Canada. Our removal quotes are tailored to your requirements. Whether you need a full packing, moving and unpacking service or just the shipping of your furniture and personal effects we can provide the right service to you. Click here for full information.
UK House Removals
Moving Partnership Ltd offer high quality removals to and from all UK addresses, including removals to Northern Ireland, at the most competitive rates available. We will source the best price from our UK removal partners – catering for all commercial and domestic UK moves. Click here for full information.
DIY Removals
If you are carrying out or organising your own DIY removals and require the necessary boxes, cartons and packaging materials Moving Partnership can assist you. Click here for full information.
Packing and Storage
Moving Partnership can assist you with all aspects of your move including packing and moving services, unpacking and storage. We can arrange as much or as little as you require. Click here for full information.
Book a Video Survey
Contact us for your free
24/7 video survey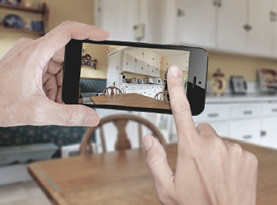 Moving Partnership FX

For more information on our Currency Exchange Service click here:
Please Contact Me
If you would like us to get in contact with you, please fill out your information below:
FREE Quotation
To get a free quote of your move click the button below and fill out our online form:
FREE Quote