Removals to Australia - Shipping to Perth
Moving Partnership provide high quality, reliable international removals to Australia, including removals to Perth. Whether you require shipping to Australia via a dedicated container or a quote for air freight or groupage services, we will compare removals quotes for you, free of charge, to find the best priced, most suitable service to suit your moving requirements. We provide international removals to Australia for all domestic and commercial moves as well as specialist items, pets and vehicles.
Our international removals to Australia covers all parts of Perth including the suburbs of Connolly, Edgewater, Heathridge, Beldon, Mullaloo, Joondalup and Ocean Reef, which are all popular places for British ex-pats to settle in. As specialists in international removals to Australia, our service will be fully tailored to your requirements. We can provide a full packing and unpacking service and storage, or just the shipping to Perth Australia of your household effects and/or office equipment.
Our partnerships with removal companies worldwide enable us to provide international removals to Australia at the lowest possible price. What's more, for peace of mind and the assurance of a reliable, efficient service, most of the companies we partner with are either BAR registered or FAIM accredited.
International Removals to Australia
– click here for more information on our removals to Australia service or click here for a
free online removals quote
.
Removals to Australia – Employment in Perth and Western Australia
While Perth may be less well known to people in the UK compared to Sydney and Melbourne, it offers significant employment opportunities to many UK immigrants every year and we regularly carry out removals to Australia's 4th largest city. The economy is dominated by construction, manufacturing and mining, along with retail trade, health and education – all of which saw substantial increases in employment in 2011. With this level of growth but only 10% of the national population to draw on, it is no surprise to find significant skill shortages especially for engineering professionals, building and construction professionals and health professionals, especially nursing.
Our Guide to the City of Perth
Perth is a friendly, clean city and offers a relaxed lifestyle with stunning beaches and a sunny Mediterranean climate. More than ten per cent of Perth's population are British migrants and the city is seen as an ideal place for families to settle. In fact a poll by the Property Council of Australia dubbed it the fourth best place to live in Australia based on a host of factors including schools, entertainment, leisure facilities, the environment, housing and cost of living.
Perth is in Western Australia and writer Bill Bryson named it as the world's most isolated city. This is because it is more than 1,300 miles from its nearest neighbour, Adelaide in South Australia. On one side of Perth is the Indian Ocean and on the other, a big expanse of desert. However, it is not only the city that is attractive, it is surrounded by beautiful countryside.
The city is divided by two rivers which run in the shape of a Y, which are Swan River and Canning River. However, when people refer to living either to the north or south of the river, they generally mean Swan River, a wide river which runs through the heart of the city. Properties near here can command high prices, such as those in suburb of Dalkeith and Nedlands. Dalkeith is surrounded by the river on three sides and boasts some of the most beautiful mansions in Perth. Nedlands, which is four miles from Perth's central District, also has fine homes in the southern part of the suburb, near the golf course. In fact, most of the houses in Perth are detached. Other prestigious places to live include other northern suburbs not far from the river including Cotteslow, Peppermint Grove, Claremont, Subaico, and Mosman Park. The northern suburbs near Swan River is the area which attracts professional and business people. Property prices in Perth are generally high and the city boasts the second highest prices (after Sydney) in Australia.
A large percentage of the people in Perth are employed in the service industry, working in industries such as banking, retail, transport, healthcare and education. Perth is also home to many major corporations, some of which are located in the Central Business District on St George's Terrace. Here you will find Australia's ninth tallest building, Central Park, a 51 storey office tower built in 1994. Among the businesses occupying this space are law firms, internet service provider Westnet, BHP Billiton, a global mining oil and gas company and Rio Tinto, a multi-national mining and resources group, both based in the Central Park building. Indeed, Perth forms the headquarters of large mining and mineral organisations and an oil refinery also lies south of Perth at Kwinana.
Perth is very attractive city with impressive architecture and many interesting landmarks including Perth Town Hall in Barrack Street, which dates back to the 1860's and was built by convicts. You will also find here the 19th century Government House in Saint George's Terrace which is home to the governor of western Australia and the Parliament Building. Another interesting landmark is Council House, a restored modernist sky scraper in Stirling Gardens which The Queen opened in 1963, the year after Perth hosted the Commonwealth Games.
Perth has many interesting things things to see and do, many of them within walking distance of the CBD. Shopping and entertainment can be found in Hay Street and Murray Street and of course the beaches are a great place to relax and unwind. Perth zoo is just five minutes from Perth CBD on the banks of the Swan River and is home to more than 1,300 animals. The Swan Bells is an important landmark and houses the 12 bells of Saint Martin in the Fields, donated by the city of London. Other frequently visited tourist attractions include the 19th century grand mansion, Woodbridge House in the Swan Valley Region, the impressive old Observatory in Havelock Street featuring stunning views and Perth Mint in Hay Street, the oldest working mint in Australia.
Getting out and about is relatively easy in Perth, as the city has good public transport facilities that are cheap and well-organised. There are also plenty of designated taxi ranks around the central city and travel is free in the Central Business District using the silver CAT buses. However, if you need to get from one suburb to another, you would be better off using the car. And if you are travelling further afield, Perth Airport offers regional, domestic and international flights.
Moving Partnership provide international removals to and from all Australian cities including Perth, Sydney, Adelaide, Darwin, Brisbane, Cairns, Canberra, Melbourne and Hobart.
Removals to Australia
– contact us now to discuss your move or
click here for a free online moving quote
Book a Video Survey
Contact us for your free
24/7 video survey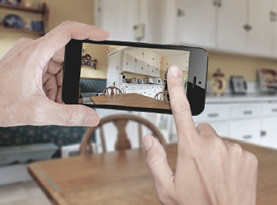 Moving Partnership FX

For more information on our Currency Exchange Service click here:
Please Contact Me
If you would like us to get in contact with you, please fill out your information below:
FREE Quotation
To get a free quote of your move click the button below and fill out our online form:
FREE Quote
"They are by far the most competitive and are always very friendly and incredibly efficient"
Mrs G
Australia
"'Moving day' - very nice and very polite team!!!! All packed and loaded in one day! "
Mrs A
New Zealand