Removals to Portugal
Moving Partnership provide competitive moving quotes for removals to Portugal and the Algarve. With our extensive knowledge of the removals industry and partnerships with removal companies worldwide, we are able to offer you high quality European removals at greatly reduced prices.

We provide removals from the UK to Portugal, from Portugal to the UK, and between most other European and International destinations. Most of the companies we partner with are either members of the British Association of Removers, or FAIM accredited.

Removals UK to Portugal Get a free online quote now using the form to your right and find out just how good our prices are.

Whether you require a dedicated service, or a part load / groupage service, get a free online removals quote now within minutes. Or if you prefer, you can call us on 0845 0037335 and talk to one of our specialist removals advisors.
Our removals to Portugal service covers all of Portugal and the Algarve, including Albufeira, Alcacer do Sal, Almancil, Amarante, Aveiro, Barcelos, Batalha, Beja, Braga, Braganca, Caldas da Rainha, Cascais, Castelo Branco, Chaves, Coimbra, Costa da Caparica, Covilha, Espinho, Estoril, Estremoz, Evor, Faro, Fatima, Figueira da Foz, Grandola, Guarda, Guimaraes, Lagos, Lamego, Leiria, Lisbon, Luso, Madeira, Monsanto, Moura, Nazare, Obidos, Olhao, Ourem, Palmela, Peniche, Portalegre, Portimao, Porto, Porto Santo, Obidos, O'Porto, Sagres, Santarem, Serpa, Sesimbra, Setubal, Sines, Sintra, Tavira, Tomar, Vendas Novas, Viana do Castelo, Vila Real, Vilamoura and Viseu.
About Portugal
Since the revolution of 1974 which overthrew the dictator Salazar, a democratic regime has been in place and Portugal's politics have been reassuringly stable. Life in the country moves quite slowly and on the whole the country exudes what may be described as a relaxed, laid back, genteel attitude. This of course changes the closer you get to the world of commerce and the capital city, Lisbon, but in general the Portuguese like to savour life in a relaxed, unhurried and inexpensive manner.
Portugal is not the wealthiest of western countries, in fact it probably ranks as one of the poorest and this is reflected in its cost of living. Although it is beginning to fall into line with the rest of Europe, full financial integration is some way off yet and this you'll notice in your bills for local food and wine. Imported goods on the other hand are comparatively expensive.
Portuguese entertainments, particularly in the more rural northern areas, centre around religious pilgrimages, festivals and fairs. These bring whole towns together and reduce traffic to a standstill. Carnivals are held featuring dances, riding contests, bullfights and other whole community events.
After family entertainment comes food on the Portuguese list of priorities. Meal times are very important in Portugal and are occasions to be enjoyed together. With food comes tradition in Portugal and one such tradition dictates that if a certain type of food or a recipe originates from a particular area, it stays in that area. If you wish to partake of it, you will need to travel to the place where it is made.
Throughout the year, many traditional Portuguese folk festivals are held and their sights, sounds and flavours will tug at your heart strings. From their simple, wholesome food, to their traditional folk music, life in Portugal will charm and captivate you.

If you are organising removals to Portugal, you may already be aware that the country has a large expatriate community, mainly centred around the southern Algarve region. These British, German and Scandinavian communities are only too pleased to help fellow nationals settle in, but you must never be afraid to ask the Portuguese, since they are equally hospitable and charming.
With regards international removals to Portugal, one of the initial concerns you will face is establishing the cost of housing. Rental and purchase prices in Portugal depend entirely upon the location, size, and quality of the property you are after. Rental accommodation is generally easy to find and on the whole quite reasonably priced, although longer term deals may be difficult to find, particularly in the main resort areas during peak season, and they are likely to be expensive.
Working in Portugal requires a tax ID card and a fiscal number obtainable from your local tax office. The tax identification card is essential for almost any legal act in Portugal, from buying a property to buying a car or even just a mobile phone. You will need one for taking on utilities for your house and signing just about any legal document or official paperwork.
Removals to Algarve
- Contact us now to discuss your move, or
click here for a free online moving quote
Book a Video Survey
Contact us for your free
24/7 video survey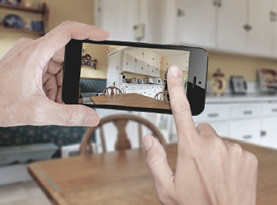 Moving Partnership FX

For more information on our Currency Exchange Service click here:
Please Contact Me
If you would like us to get in contact with you, please fill out your information below:
FREE Quotation
To get a free quote of your move click the button below and fill out our online form:
FREE Quote
"Great service, keep it up. Will always remember MPL"
Mr P
Middlesex
"Best price on the market. Quick reply."
Mr R
Malta