Removals to Germany - Munich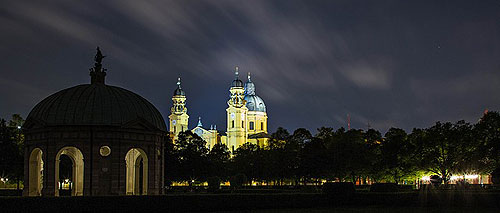 If you are looking for removals to Germany at the right price, look no further than Moving Partnership. Partnering with firms across UK, Europe and further afield, we provide high quality home and office removals quotations at the right price to all the major cities in Germany, as well as more rural locations. We provide tailored removals quotes to suit your requirements from removals and/or air freight, to packing, unpacking and corporate or specialist removals.
Removals to Germany – Click here for high value low cost removals to Germany, including home and office moves to the city of Munich.
About Munich – Germany
Munich, the capital of Bavaria, is a prosperous, world-famous city known for its culture, economy, nightlife, fine architecture, excellent transport links and, of course, the much visited Oktoberfest beer festival.
If you are moving here, Munich has many strings to its bow including world-class museums, art galleries, theatres, and fascinating buildings such as the incredible city hall. If you are moving to Munich, you have lots to look forward to as the municipality, home to many international businesses, has been ranked by global affairs and lifestyle magazine, Monocle, as the world's most liveable city.
Munich has a history that stretches back to the 12th century when a bridge was built over the river Isar next to the home of Benedictine Monks. Indeed, Munich takes its name from the old German term Munichen, which actually means 'by the monks'. In the early 19th century it was the capital of the Kingdom of Bavaria, and was home to the Bavarian Kings until the First World War. As a former Nazi stronghold, it was bombed heavily by the allies in World War II, although most of the historic buildings have been rebuilt.
One of the most visited attractions is the Residenzmuseum, which was the place of residence and seat of government of the Wittelsbach rulers until the end of the Second World War. Among the many places of interest for adults and children alike, include the Dom zu Unserer Lieben Frau Cathedral, a city landmark which dominates the skyline, the Olympia Park (the venue of the 1972 Olympic Games which is still used for concerts) and the zoo which is one of the world's largest.
Munich has so many interesting buildings and landmarks that you will have plenty to discover once you have organised your removals to Germany and are fully settled in your new home; not least of all Oktoberfest, which receives an incredible 7 million visitors from across the globe.
Shopping in Munich
Munich has a plethora of shopping opportunities from Christmas markets, to flea markets, and fruit and vegetable stores. If you want to splash out on designer clothes shopping, head for the streets near the opera house such as Maximilianstraße, Residenzstraße and Theatinerstraße. For high street shopping, Kaufingerstraße and Neuhauserstraße is well worth a visit, although it can be crowded with tourists in the summer. And, if you like to stock up on fresh fruit, vegetables, and meat, all at reasonable prices, Viktualienmarkt in the city centre has an excellent reputation.
If you want to buy antiques and curiosities for your new home, you will find all sorts of interesting shops and markets. Theresienwiese occurs in mid-April, and, situated on the same site as Oktoberfest, it is thought to be one of the biggest yearly flea markets in Europe. Auer Dult is a three times yearly market where you can not only shop for the home, but also enjoy a pint of local beer.
Food and Dining in Munich
Munich is full of great restaurants including Bavarian restaurants serving traditional dishes. If you are eating here, you can expect to loosen your belt as you will be served all sorts of goodies including a soup starter, roasted pork, chicken or duck with boiled potato, followed by pancakes or pastries.
Certainly, if you are not worried about putting on a few pounds after your move, it is also well worth sampling the delicious bread, pies and cakes which you can find in the cafes all over Munich. For those searching for something different to eat, the city also has a number of international restaurants, where you can get anything from Turkish food to Italian, Lebanese, Nigerian and Kenyan food. And, of course, you can round off your evening by sampling some excellent local beer in one of the many bars, beer halls or gardens.
Transport in Munich
Munich has an excellent transport system. Its airport is the second busiest in the country operating regular flights to Europe and many worldwide destinations including Hong Kong, Singapore, Shanghai and Johannesburg. In addition to this, the central train station has high speed trains to Berlin, Hamburg and Nuremburg. There are also long haul buses that go to various destinations at the central bus station.
The public transport system is fantastic in Munich and involves trains, the underground, buses and trams. Single tickets, day tickets and weekly tickets are available and there is also a ten strip ticket system. Other ways of getting out and about in the city is by bike or taxi. Driving isn't recommended, if you can avoid it, as the roads can get extremely congested, particularly in rush hour.
Moving Partnership offer excellent value quotes for office and house content moves to all parts of Germany including Bonn, Berlin, Frankfurt, Munich, Hamburg, Nuremburg, and Cologne.
International Removals to Germany - Contact Moving Partnership to find out more about home and office moves from the UK to Munich, Germany, or click here for a free quote.
Book a Video Survey
Contact us for your free
24/7 video survey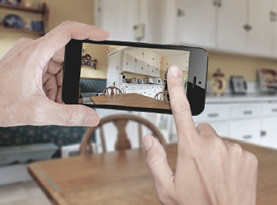 Moving Partnership FX

For more information on our Currency Exchange Service click here:
Please Contact Me
If you would like us to get in contact with you, please fill out your information below:
FREE Quotation
To get a free quote of your move click the button below and fill out our online form:
FREE Quote
"Great service, keep it up. Will always remember MPL"
Mr P
Middlesex
"Best price on the market. Quick reply."
Mr R
Malta