Removals to Belgium -Liège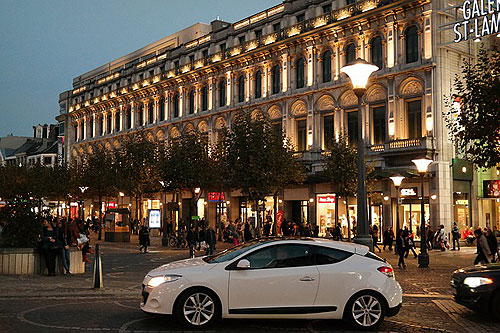 If you are organising removals to Belgium to settle in French-speaking Liège, the cultural capital of Wallonia, it is the ideal place to settle to experience the real Belgium as there are very few English expats here. Of those that have moved from the UK, many take up jobs in education, aircraft engineering, IT, manufacturing, or work as self-employed writers or artists.
Meanwhile, if you are moving to Belgium and are looking for a competitive quotation for removals from the UK to the Liège, The Moving Partnership is the ideal port of call. We partner with hundreds of national and international removals firms to find you the lowest prices for full or part-load home or office moves.
The Moving Partnership Limited – Contact us today to find out how we can help you with your move to or from the UK and Belgium.
About Liège
Liège is a lively but friendly city, which has earned the nickname of 'the glowing city', because of its overall welcoming feel. It is a city full of history and culture, with stunning ancient buildings and monuments, a busy nightlife, excellent restaurants, and a host of festivals to keep you entertained throughout the year. And, if you enjoy travelling in your free time, its convenient location, close to the borders of the Netherlands and Germany, makes it the ideal base to explore other parts of Europe.
The History of Liège
Liège has a history that dates back to the Roman era. In the Middle Ages it became a fortified town, which was subject to several attacks. It changed hands several times in the 18th and 19th centuries when it fell under French, then Dutch rule, before it was incorporated into Belgium in 1830. It was then rapidly transformed into a major industrial city. Fast-forward to the present day and the city has seen substantial modernisation including the construction of several new buildings.
Things to do in Liège
The city is home to around 44,000 university students and as a result it has a vibrant nightlife, with plenty of places to eat, drink and dance the night away. However, if you prefer to explore the town's culture, there are several interesting museums to visit. These including the Archeoforum, an archaeological site where three cathedrals once stood, the Natural History Museum and the Public Transport Museum. The city is also home to some beautiful architecture and you'll have plenty of photo opportunities to show to friends and family back home.
If you are moving to Belgium with family and are looking for somewhere to take the children, the much visited aquarium is the ideal place to go. Meanwhile, if you or your family like to be in the midst of the action, Liège is known for its music festivals including its folk festivals (especially the August 15th Festival), Electro-Rock Festival and Jazz Festival.
Shopping in Liège
Liège has an excellent range of shops, shopping centres and markets to splash out in. Among the places to head for within the city include Place Cathedrale, Place Saint Lambert, Opera Galleries, and Saint Lambert Galleries, to name just a few. If you need to stock up your kitchen, or are hunting a bargain, Marche de la Batte is the longest market in Europe and opens until 2pm at weekends. There's also a flea market on Fridays in Boulevard de la Constitution and on Saturdays in Boulevard Louis Hillier.
Food and Drink in Liège
Liège has some excellent restaurants, bars, bakeries and cafes to eat in. Among the many specialities include Boulets sauce-lapin, which is meatballs coated in a special sauce containing Sirop de Liège (a syrup made with apples and pears from the region), and served with chips. Caramelised sugar coated waffles are famous worldwide, as are the country's delicious praline chocolates. Drinks of the region include cider and a type of gin called Pèkèt.
Transport in Liège
If you are driving in Liège, it is fairly easy to get about and there is plenty of car parking in the city. You can also travel by foot or bike, or take the bus (all the bus terminals are fairly close together). If you prefer to cycle, one point of note is that cyclists can go down certain one-way streets in any direction, providing the road is marked with a bike symbol. For travel further afield, trains run hourly to Brussels, and more frequently to Maastricht and other towns. Liège Airport flies to several destinations including to parts of Spain, Greece, Turkey and Tunisia.
Removals to Belgium
- Contact the Moving Partnership Ltd to receive a free, competitively priced quotation for European removals.
Book a Video Survey
Contact us for your free
24/7 video survey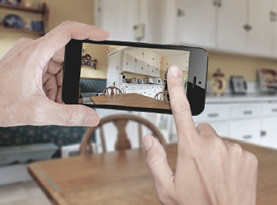 Moving Partnership FX

For more information on our Currency Exchange Service click here:
Please Contact Me
If you would like us to get in contact with you, please fill out your information below:
FREE Quotation
To get a free quote of your move click the button below and fill out our online form:
FREE Quote
"Great service, keep it up. Will always remember MPL"
Mr P
Middlesex
"Best price on the market. Quick reply."
Mr R
Malta