Moving Guides - International Removals to America
Moving Partnership provides international removals to America. We partner with many removal companies around the world, to bring you the most competitive US removal quotes. Our removals service can be tailored to your needs and covers domestic and commercial removals, specialist moves and car shipping to and from the United States.

We have put together the following moving guide to help you plan for your new life in America. Please note that all information is believed to be correct at the time of writing. Any important details should be checked with our international removals department before your departure.
Moving to America: Visas
People
moving from the UK to America
must apply for a visa in order to live and work there. There are a number of different visas that migrants can apply for, which include a family visa, a temporary work visa and a permanent work visa.
An American citizen's spouse, child or parent can apply for a family visa. This type provides immediate relatives with permanent residency in the US without regard to the preference system of allocation. Other relatives of American citizens including siblings and adult children may apply for migration under a preference system of visa allocation. This means that there is a numerical limit on the amount of applicants who successfully obtain residency.
A temporary work visa allows foreign nationals to live and work in America for a period of time. These include Speciality Visas (H1b), Temporary Skilled or Unskilled (H2B), Intracompany Transferees (L1) and Employment Based Preference Visas. Each of temporary visas differ in their duration of stay, although in some instances visa holders are able to extend their stay, providing they meet the requirements for an extension.
Permanent work visas are given to applicants whose skills and talents will benefit America. They are grouped into five preference categories, each based around a numerical limit, which determines the availability and waiting period. The highest category (EB1) is open to applications from people with extraordinary abilities, investors, outstanding professors, researchers, multi-national executives and managers.
Category EB2 is open to people with advanced degrees or exceptional accomplishments in the arts, science or business.
Category EB3 welcomes skilled workers and professionals, EB4 Special immigrants such as priests and EB5 - investors who will help to create employment.
Moving to America: Schools
Schooling is compulsory in America, and the ages a child must attend from and to vary by state. Some states now require compulsory attendance until the age of 18.
Children can attend public schools, private schools, religious or boarding schools. They can also be home educated. Public school education is available to all children in their area of residence and there are only small fees that the parents have to pay such as book rental fees.
To enrol a child after removals to America, parents need to first find out which school district they are in. They can then call the school and let them know that their child will be attending.
Private schools vary in cost. Approximately one tenth of children in America receive a private education.

Health Care in America
There is no national health system in America, which means that it is essential to take out adequate medical insurance during your stay in America. If you do not have a good insurance policy then the cost of health care is extremely expensive. Most Americans receive their health coverage through their employer. Insurance for dental and eye care is usually bought separately.
On arrival in the US you can register with a GP by finding one in your local town or in the phone book. You will need to fill in a number of forms and provide full details of your medical history.
If at any time you require emergency treatment then it is advisable if possible to take your insurance documents with you to the hospital. This will ensure that you are dealt with as quickly as possible.
With healthcare insurance, treatment may still incur the recipient to pay part towards the cost and prescriptions are chargeable in the US.

Removals to America - Contact us now to discuss your international removals requirements. Alternatively click here for a free online moving quote.
Book a Video Survey
Contact us for your free
24/7 video survey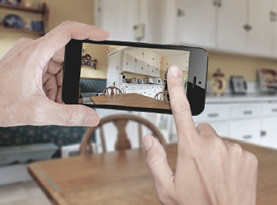 Moving Partnership FX

For more information on our Currency Exchange Service click here:
Please Contact Me
If you would like us to get in contact with you, please fill out your information below:
FREE Quotation
To get a free quote of your move click the button below and fill out our online form:
FREE Quote
"They are by far the most competitive and are always very friendly and incredibly efficient"
Mrs G
Australia
"'Moving day' - very nice and very polite team!!!! All packed and loaded in one day! "
Mrs A
New Zealand