Removals to Turkey - Izmir
Moving Partnership provide competitive removal quotations for international removals to Turkey. Our extensive knowledge of the industry and network of partnerships worldwide, enable us to offer outstanding international service at greatly reduced prices. We can provide quotes for UK removals to Izmir Turkey, removals from Turkey to the UK and between most other overseas destinations.
Removals to Turkey
– click here for full information on our
international removals service.
About Izmir
The city of Izmir, the third largest city in Turkey lies at the head of a narrow gulf furrowed over the centuries by ships and yachts. With a mild climate throughout the year, the constantly refreshing sea breeze tames the heat of the sun, reducing it to a comfortable and pleasing temperature.
Behind the palm-lined avenues that follow the shoreline, the city gently climbs the slopes of the surrounding mountains. A cosmopolitan and lively city all year round, Izmir really comes to life during the international Arts Festival in June and July and the International Fair during August and September.
A city of culture, Izmir hosts operas and ballets as well as musical concerts throughout the year. The Aegean Philharmonic Orchestra has its home here, as does a thriving theatrical community. During the yearly Izmir International Festival, artists from all over the world perform at various venues in the city including, the theatre at Ephesus.
If culture is not your thing and you'd rather enjoy the modern day atmospheres of clubs and bars, you can ride, by horse drawn carriage along the promenade and afterwards spend the evening at the vibrant bars and cafes around Passport Pier.
In the Kemeralti Market area, you will find fascinating antiques, jewellery of varying type and quality and a wonderful array of traditional Eastern and modern Western style clothing. The local fare of dried figs and raisins for which Izmir is famous are in plentiful supply here as are the many fine fish restaurants which serve up local specialities.
Moving Partnership Ltd can provide competitive removal quotes to all Turkish cities including: Ankara, Istanbul, Bursa, Adana, Gaziantep, Konya, Antalya, Diyarbakir, Mersin, Kayseri and Eskisehir. Most of the removal companies we partner with are either members of the British Association of Removers or FAIM accredited ensuring a high quality, reliable removals service.
Removals to Turkey
– contact us now to discuss your move, or click here for a
free online moving quote
.
Book a Video Survey
Contact us for your free
24/7 video survey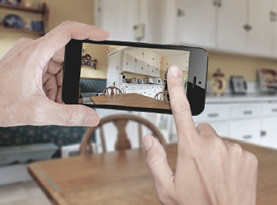 Moving Partnership FX

For more information on our Currency Exchange Service click here:
Please Contact Me
If you would like us to get in contact with you, please fill out your information below:
FREE Quotation
To get a free quote of your move click the button below and fill out our online form:
FREE Quote
"They are by far the most competitive and are always very friendly and incredibly efficient"
Mrs G
Australia
"'Moving day' - very nice and very polite team!!!! All packed and loaded in one day! "
Mrs A
New Zealand