Removals to Australia - Shipping to Brisbane
Moving Partnership provide very competitive removal quotes for international removals to Australia. Our extensive knowledge of the industry and network of partnerships with removal companies around the world, enable us to offer outstanding international service at greatly reduced prices. We can provide quotes for UK removals to Australia's third largest city Brisbane, removals from Australia to the UK and between most other overseas destinations.
Removals to Australia
– click here for full information on our international removals service.
Removals to Australia – Employment in Brisbane and Queensland
Brisbane and the rest of Queensland are popular locations for removals to Australia for a variety of reasons. Many are drawn to the semi-tropical climate and outdoors lifestyle available along the whole coast of Queensland – and it is a popular retirement destination for Australians for the same reasons. But thriving mining and tourist industries also mean many removals to Australia's sunshine state for employment reasons. Although it did not match the growth of New South Wales or Victoria, in 2011 Queensland saw a healthy increase in employment of 1.1% and it has the third largest workforce in Australia. Growth was biggest in the health care and social assistance sector, closely followed by mining, education and training and retail trade. However there was also a significant drop in employment in the agriculture, forestry and fishing industries. Particular shortages exist in the areas of surveying, engineering of all kinds, special needs and early childhood teaching and a variety of health workers including midwives and registered nurses.
However, Queensland has shortages in many other trades including car mechanics, bakers, chefs, panel beaters and sheet metal workers, fitters, plasterers, bricklayers, welders, roof plumbers and tillers and electricians. One of the most common reasons that Queensland employers gave for the unsuitability of applicants was lack of relevant experience, with most shortages in the senior levels – so UK immigrants arriving with plenty of experience stand to do well.
About Brisbane - Queensland
Brisbane's motto is "love where you live" and in Brisbane there are plenty of reasons to do just that. One of the first things you'll notice when travelling around the city centre is the brightly coloured traffic light signal boxes. Each year a competition is run to produce artwork for these otherwise drab pieces of street furniture with some quite colourful results.

The inner city consists of 8 suburbs, which centre around the CBD or Central Business District. These are Auchenflower, Bowen Hills, City, Dutton Park, East Brisbane, Fortitude Valley, Herston and Highgate Hill. All of Brisbane's suburbs are within easy reach of the city centre and each has its own peculiar flavour, from peaceful and leafy to high-rise and intense.

An imposing modern collection of glass and steel, the CBD is testament to the fact that Brisbane is a hugely important commercial centre. Quality riverside restaurants and bars lend to the upbeat tempo of this thriving cosmopolitan city whilst the still present, older buildings are a reminder of an historic and interesting past.

With many national and international businesses now using Brisbane as their base and a population that is expected to double in the next 25 years, Brisbane is increasing in importance as a communications centre. As a result, is soon to benefit from the installation of an underground rail system. The "metro" system, similar to that in Paris, is seen as the way forward to ease future travel and commuter congestion in the CBD. Work is set to start on the metro in 2012.

Work has also just been completed on the brand new CityGlider, a rapid transit bus service for inner Brisbane with dedicated bus lanes. Both of these improvements in the cities transport infrastructure, point to the fact that the city and its suburbs are prospering.

Brisbane's city council has laid more than 500km of bikeways across the city, not just to ease travel but also to encourage more of the city's inhabitants to enjoy a ride around the river and benefit from a healthy, active lifestyle.
But Brisbane is far from representative of everything Queensland has to offer. Any new Brisbane resident will be drawn to the huge wealth of things to see and do in the rest of the state. Travelling north from Brisbane – perhaps taking the Sunlander train from Brisbane to Cairns – takes you through spectacular scenery and up to the tropics and the Great Barrier Reef, without leaving the state! Cairns itself is a fun, holiday destination and an excellent base from which to explore Queensland's rainforests and rich wildlife. Alternatively, travelling south from Brisbane brings you to Gold Coast just on the border with New South Wales – major tourist destination for Australians and overseas visitors alike, and is particularly popular with surfers.

Moving Partnership Ltd can provide competitive removal quotes to all Australian Regions including: Victoria, Western and South Australia, New South Wales and Tasmania. We can move you to and from all Australian cities including: Adelaide, Brisbane, Cairns, Canberra, Darwin, Hobart, Melbourne, Perth and Sydney.

Removals to Australia– contact us now to discuss your move, or click here for a free online moving quote.
Book a Video Survey
Contact us for your free
24/7 video survey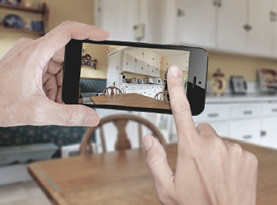 Moving Partnership FX

For more information on our Currency Exchange Service click here:
Please Contact Me
If you would like us to get in contact with you, please fill out your information below:
FREE Quotation
To get a free quote of your move click the button below and fill out our online form:
FREE Quote
"They are by far the most competitive and are always very friendly and incredibly efficient"
Mrs G
Australia
"'Moving day' - very nice and very polite team!!!! All packed and loaded in one day! "
Mrs A
New Zealand