Removals to Germany | Living in Leipzig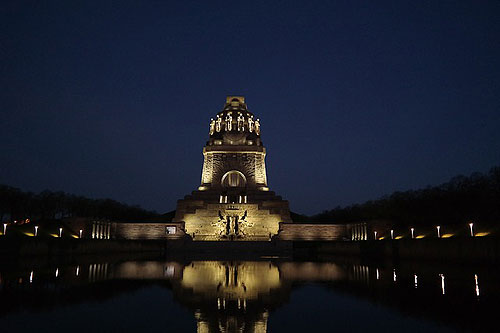 Dubbed 'the new Berlin', Leipzig is a lively, happening city with a vibrant nightlife, bustling arts scene, plenty of green spaces and some fantastic annual festivals. Around 500,000 people have made the city their home, with many more living in the wider metropolitan area. These include a number of English-speaking expats, many of whom have moved from the UK to take up posts in education, manufacturing, IT and computing, construction or medical research. Â
Indeed, Leipzig has a thriving economy with some major companies based here, including Amazon, BMW, DHL, Siemens and Porsche. In addition to all this, formerly part of East Germany, the city also benefits from being a cheaper place to live in comparison to the larger cities of Berlin and Munich, which is another major draw for those moving here.
Meanwhile, if you are organising removals to Germany, you will be following in the footsteps of some internationally known past occupants. The city has several claims to fame: German Chancellor Angela Merkel – considered one of the most powerful women in the world – studied at the university, composer Johann Bach worked here, the composer Felix Mendelssohn's former home is now a tourist attraction and composer and Richard Wagner was born in Leipzig. Here is The Moving Partnership Limited's brief guide to the city.
The Moving Partnership Limited provide low cost removals quotations for removals to and from Europe, including Leipzig, Germany. So, if you want to save money on the cost of your home or business move, we are the people to contact. Just click on the link above to find out more.
About Leipzig
Leipzig is an exciting, cultural city which draws artists and independent musicians from all over the world. It is home to one of Germany's finest opera houses, some magnificent architecture and a growing tourist industry - with people attracted to the city's museums, club culture and zoo, (Leipzig Zoo boasts the world's biggest monkey house).
There is so much more to it than this, however. It's a cycle friendly, green city, with a comprehensive network of cycle trails, including riverside bike paths – so you can easily get out and about without using public transport. It also has some excellent parks and gardens, as well as woods and lakes to swim, canoe or fish in.
Things to do in Leipzig
As one of the most visited cities in Germany, Leipzig has plenty of fascinating places to explore once you have moved. One of the many museums to visit is the Zeitgeschichtliches Forum, where you can find out what life was like in East Germany under Communist rule. You can also find out more about it at the Museum at the Round Corner, where you can learn about the Secret Police and their methods. If you still need to brush up on your German, English audios are available free of charge. Another fascinating place to visit is the Old City Hall off the main square. It has an impressive interior, artwork, a museum, and occasionally you can visit the cellars to see the jail and torture chamber.
Eating in Leipzig
If you enjoy festivals, Leipzig is the place to be. There's a Bach festival in spring, which always draws a crowd and is organised by the Bach Museum. The largest Goth festival in the world takes place around the same time, and includes a medieval market and pagan village. The balloon festival is a big hit in summer time, and of course, the Christmas Market is another popular attraction.
Shopping in Leipzig
From department stores to high street shops, markets and shopping centres, Leipzig has much to offer in terms of retail therapy. Nova Eventis is one of the country's biggest shopping centres and is best visited by car or bus. The newly built Höfe am Brühl, at Richard-Wagner-Platz, has around 130 well-known high street stores, and the Hauptbahnhof, the city's main train station, has a shopping centre on three floors. Other places to go include the flea market, which is held every three months at Karl-Heine-Strasse, and there is a good twice weekly food market in front of the Old Town Hall. Meanwhile, if you want to find boutiques and specialist shops, head to Sudvorstadt.
Leipzig has all sorts of bars, cafes, pubs and restaurants to eat in, serving anything from Asian to European and Vegetarian food. In addition, there are various specialities to try from the region including Quarkkäulchen, which is a dessert with quark cheese, mashed potatoes, flour, eggs and cinnamon. Leipziger Allerlei is a mainly vegetable dish with peas, carrots, asparagus and crayfish.
Transport in Leipzig
Leipzig has an excellent public transport system with regular tram and bus tickets. The S-Bahn connects the city north to south via the city tunnel. You can buy tickets for all of these at some bus stops and at all train stations. For transport further afield, the main train station is one of the largest in Europe and travels to a number of national and international destinations, including to Berlin in an hour. You can fly to a huge number of destinations via Leipzig Airport, including Moscow, Turkey and the Canary Islands, and it takes just 15 minutes to get there by via train from the city centre.
Removals to Germany - Contact the Moving Partnership Ltd to receive a free quotation for removals to all German cities including Leipzig.
Book a Video Survey
Contact us for your free
24/7 video survey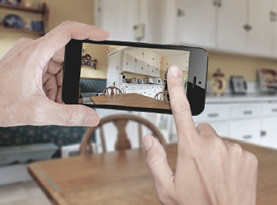 Moving Partnership FX

For more information on our Currency Exchange Service click here:
Please Contact Me
If you would like us to get in contact with you, please fill out your information below:
FREE Quotation
To get a free quote of your move click the button below and fill out our online form:
FREE Quote
"Great service, keep it up. Will always remember MPL"
Mr P
Middlesex
"Best price on the market. Quick reply."
Mr R
Malta