Removals to Lille - France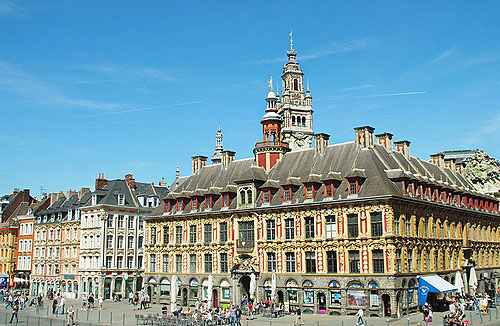 For many people Lille might be regarded as somewhere the Eurostar rail service stops at en route to Brussels or Paris, but this city is actually the fourth largest in France and an interesting destination in its own right.
If you are thinking of moving house to France, Lille has plenty to offer. The Moving Partnership has decades of experience in European removals, getting quotes from quality removals companies internationally to ensure you get the best deal. Here is our guide to the city of Lille.
The City's History
The first recorded settlement on the site of the city, to the north of France, was in 2000BC, but it was not until 640AD that the city was believed to have been founded. Over the centuries, control of Lille passed through a variety of hands, including the Gauls, the Saxons and the Vikings. As Lille is close to the Belgian border, there is a strong Flemish influence which remains to this day.
Even after it came under French control until the 17th century it was later invaded by the Dutch in the early 18th century, as part of the War of the Spanish Succession, and by the Germans during the two world wars. Parts of the city were rebuilt after being shelled during the First World War.
Modern Lille
Lille has benefited from its excellent transport links, not just with France but the rest of Europe, to become a major trading post. Its cloth fair reflects its importance as a major centre for textile manufacture, while its nearby coal deposits meant it was also important for heavy industry and mining.
These traditional industries have declined and been replaced by the service sector. It is now home to a number of universities and business schools; and as well as being home to a number of hospitals it is also a centre for medical research.
Getting There and Getting Around
Lille is served by a small airport, called the Lesquin International, which is about an hour's drive from the city centre. Major and budget airlines operate from here. However, the most convenient way to arrive in the city is via Eurostar. This means you can travel from London's St Pancras to Lille's Europe station in under an hour and a half. Onward journeys to Brussels take little more than half an hour, and Paris can be reached in around an hour. The Lille Flanders station is the major station for domestic rail trips.
Public transport within Lille is excellent too. The city has its own subway system; its two main lines are both fully automated, with driverless trains, and they link the centre of the city with the suburbs. There are still plenty of bus services, and the city's two tram lines connect to the neighbouring cities of Roubaix and Tourcoing.
The Main Attractions
A good starting-point for a tour of Lille is its open-air main square or La Grande Place; it hosts a number of city events. This part of the city has 17th and 18th century townhouses which survived its various wars and revolutions. Notable buildings within easy reach include Lille's Chamber of Commerce, its Opera House and the Palais Rihour. This 15th century building was rebuilt after a fire in the early 20th century and now houses the Lille Tourist Office.
For those people with a head for art and history, then a visit to the Museum of Fine Arts (Palais des Beaux-Arts) is a must. This is the second most visited museum in the whole of France, behind only the Louvre in Paris, and can boast works by Goya, Rembrandt and Rubens among its wide variety of paintings.
For nature lovers, there is Lille's Zoological Park, which opened in 1950 and now has more than 110 different species of animals. The zoo forms part of the Parc de la Citadelle and is close to the Bois de Boulogne woods, so is the perfect place to get away from the hustle and bustle of the city.
Shopping Around
Some of the buildings in the older part of town have been converted into old-fashioned shops and boutiques but if your needs are a bit more modern then then you need not venture very far. The Euralille shopping complex lies between the two major rail stations and has a wide selection of major chain stores.
If you have an eye for a bargain, you could visit one of Lille's many markets. The Wazemmes flea market, which is open on Tuesdays, Thursdays and Sundays, is probably the most famous. All manner of fabrics, food, flowers and exotic products are sold here. Lille's Christmas market (Marche de Noel) is also particularly popular due to its wide choice of festive presents.
Food and Drink
The strong Flemish influence on the city can be seen in its favourite regional dishes, many of which are stewed. You are quite likely to find tender cuts of beef stewed in beer in many of Lille's leading restaurants. Poultry or fish are also often stewed in a special cream sauce, with any vegetables served as a garnish. If you prefer your beer just as a drink, you will find plenty of choice in the city's bars and eateries.
For those with a sweet tooth, the region's favourite desserts include Meert vanilla wafers, and there are plenty of small patisseries selling a wide variety of cakes.
If you are considering moving house to France, the Moving Partnership Ltd can find you competitively priced quotes for removals to all areas of the country, including Lille, Paris, Bordeaux, Cannes, Orleans, Saint Tropez and Toulouse. Our partnerships with European removals companies mean we can also offer the same friendly, professional service to Scandinavian countries, plus Germany, Switzerland and the Netherlands. Our international removals department can also help you move to a range of worldwide destinations.
Book a Video Survey
Contact us for your free
24/7 video survey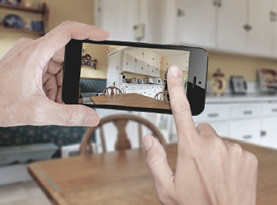 Moving Partnership FX

For more information on our Currency Exchange Service click here:
Please Contact Me
If you would like us to get in contact with you, please fill out your information below:
FREE Quotation
To get a free quote of your move click the button below and fill out our online form:
FREE Quote
"Great service, keep it up. Will always remember MPL"
Mr P
Middlesex
"Best price on the market. Quick reply."
Mr R
Malta