Removals to The Netherlands - About Utrecht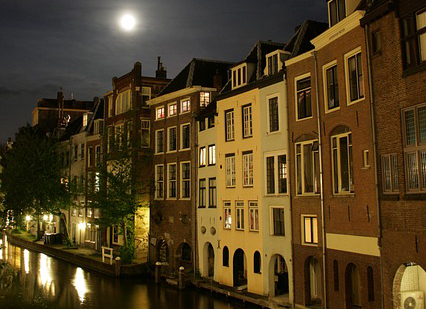 If you are organising removals to the Netherlands to settle in Utrecht, this charming city, declared by the BBC as 'one of the world's happiest places', has everything to write home about. From museums to cultural events, a medieval centre, fascinating architecture, canals, restaurants, shopping, nightlife, plus the largest university in the Netherlands….there's something of interest on virtually every corner.
Expats can soon settle in as there's plenty of opportunities to meet others who have made the Netherlands their home, as thirty per cent of the city's residents are from other countries (including students). Obviously, it's important to learn Dutch to make it easier to get out and about, but a good place to start to make friends is to head to Mick O'Connell's Irish pub, an expat hangout which hosts year round events.
Meanwhile, if you are moving to Holland, finding a reputable company for your relocation to mainland Europe helps make the process easier. The Moving Partnership is an ideal port of call as we find you the best company for home or office moves at great prices. We have found competitive quotes for many thousands of people wanting removals to and from the Netherlands or elsewhere in Europe. Just click on the link below to find out more, or to obtain a free removals quotation.
The Moving Partnership Limited - Follow the link to find out more about our services for home or office moves to Utrecht, Holland.
Meanwhile, if you are moving to the Netherlands this article provides a brief guide to the city of Utrecht.
About Utrecht – the Netherlands
If you are moving house to Utrecht, this beautiful, vibrant city is packed full of things to do. With a population of 328,000, it's The Netherland's fourth largest city and has a cobbled, medieval centre with its landmark Domtoren, the country's largest church tower. Add to this the quirky water-level restaurants and bars, the large student population (70,000), and the easy access to the countryside and you can understand its appeal. In addition to this, this fast growing city is home to a number of international corporations and is within easy commuter reach to Amsterdam.
A Brief History of Utrecht
Utrecht has a long history that stretches back to Roman times, when the town was first founded. In the Anglo-Saxon era, two churches were built and the city later became the most important ecclesiastical centre in the northern part of the country. In 857 AD Utrecht was purged by the Vikings who set up base here. Centuries later, in 1254, work started on the new Dom Church (the first one was damaged by fire). It took more than 250 years to complete and is now a major tourist attraction and landmark in the town. The university was founded in the 17th century and later, in 1713, the Treaty of Utrecht was signed. The treaty was a vital turning point as it put an end to two centuries of wars and is regarded as a forerunner of today's European Union and United Nations.
Fast-forward to the 20th and 21st centuries and the city has seen a number of building developments. This includes the construction of new shops, businesses and homes, which have all helped boost the growing population.
Things to do in Utrecht
If you are organising removals to The Netherlands, there will be plenty of time to explore the city once you have settled. Among the many tourist draws are the Gothic Dom Church and its bell tower, (which became separated from the church during a hurricane in the 17th century). Other popular places to visit include the Centraal Museum, with its art collections, the railway museum, and the Money Museum. A variety of festivals take place in and around the city throughout the year including the Festival of Old Music in August, the Dutch Movie Festival in September, and the Indie rock festival in November (interestingly named Le Guess Who).
Shopping in Utrecht
You'll be spoiled for choice for when you shop here as the city is home to the country's largest shopping centre, Hoog Catharijin, which is connected to the central railway station. Also, head to the city centre around the Oudegracht, Neude and Vredeburg, as there's some great shopping opportunities there too. If you need to restock your kitchen and grab a bargain at the same time, there's an open air market in Vredeburg Square on Wednesdays, Fridays and Saturdays.
Food and Dining in Utrecht
If you head to the canal area, you will find literally dozens of restaurants from Italian, to Dutch, Greek, Indonesian, Spanish and American. To dine in style, head to Stadskasteel Ouaden, which was a former 13th century built castle. You can sample traditional Dutch pancakes at De Oude Muntkelder, but if you want to go for something entirely different, you'll find lots of Middle Eastern bakeries away from the old centre and past the railway station.
Transport in Utrecht
If you are moving to Utrecht, it is easy to get out and about by foot or by bike around the city centre, and there are plenty of buses and trams operating from the central train station. If you want to travel further afield, the busy train station offers easy access to the rest of the country and beyond. Some expats choose to live in Utrecht and work in Amsterdam, or vice versa, as it is only a 25 minute commute.
Removals to Utrecht, The Netherlands - Contact Moving Partnership to find out more about competitively priced European or international removals, or click here for a free quotation.
Book a Video Survey
Contact us for your free
24/7 video survey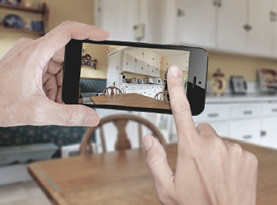 Moving Partnership FX

For more information on our Currency Exchange Service click here:
Please Contact Me
If you would like us to get in contact with you, please fill out your information below:
FREE Quotation
To get a free quote of your move click the button below and fill out our online form:
FREE Quote
"Great service, keep it up. Will always remember MPL"
Mr P
Middlesex
"Best price on the market. Quick reply."
Mr R
Malta