Moving to Adelaide | The Moving Partnership's Guide to Adelaide
Adelaide is the capital city of South Australia and is Australia's fifth biggest city, with a population of just over 1.3 million. Residents of Adelaide enjoy a Mediterranean climate and a relaxed lifestyle, with lots of open spaces, beautiful green parkland and miles of sandy beaches.
The Moving Partnership provides stress-free, reliable and affordable removals to Australia, including Adelaide, Sydney, Brisbane, and Melbourne.
A Brief History of Adelaide
The indigenous Australians called the area Tandanya, which translates as the "Place of the Red Kangaroo". It is therefore no surprise that the first westerners who settled on an island just off the coast from Adelaide called it Kangaroo Island.
The city as we know it today was founded in 1836 and named after King William IV's wife Adelaide. The city was designed by Colonel William Light in a grid layout with wide boulevards and large public spaces, and surrounded by parkland. It is this green planning that consistently ranks Adelaide as one of the most liveable cities in the world.
Unlike other Australian cities, Adelaide does not have a convict history. However, as in other parts of Australia, land was taken from Aboriginals and they were resettled elsewhere. From an original population of around 1,000 prior to settlement, as a result of western diseases such as small pox and typhoid, the local Kaurna tribe numbered just 180 by 1856. The last full-blooded Kaurna person died in 1929.
Adelaide as a city grew fast, and by 1857 the population was already over 100,000. Up until the Second World War, Adelaide was the 3rd biggest city in Australia. As a result of its sheltered location, it became an important industrial location during World War II. That industrial base still remains today with major companies such as General Motors and Chrysler being located in the city.
Local Geography
Adelaide lies just north of the Fleurieu Peninsula and is located on the aptly-named Adelaide Plains. The city stretches 12 miles inland to the foothills of the Mount Lofty Range and 60 miles along the coast.
It is worth noting that Adelaide is located in the most seismically active part of Australia. Although earthquakes are quite common (normally every 2-3 years), these are often very mild. The last earthquake of note was a 5.6 magnitude quake in 1954.
Who are the major employers in Adelaide?
We mentioned earlier that Adelaide is home to many automotive manufacturing firms, but there is also a large base of engineering, ICT, bio-science and medical research companies in the city.
Public sector job opportunities are also very similar to other cities, with hospitals, universities and the state government being large employers. However, did you know that South Australia produces 65% of Australia's wine? This makes it one of the largest employers in the state and a dream job change for many.
Perhaps the biggest draw to working in Adelaide is that the salaries are on par with the major Australian cities, but housing is much cheaper - giving you those extra few bucks to get outside and enjoy the abundant parklands, beaches, restaurants and entertainment venues in the city.
How to get there and get around
Adelaide's multi-award-winning airport services over 8 million passengers a year. Regular daily flights go to all the major Australian cities, as well as many smaller towns and outlying communities. The airport is also home to many of the major airlines, meaning flights to New Zealand, Asia, Europe and the US are plentiful.
The city also has a good public transport system, with regular trains, buses and trams servicing all corners of the city. If you are going to use public transport regularly, grab a MetroCard because it will reduce the fare of each trip you take. One added bonus is that buses in the city centre are free of charge, which is a big relief if you are running late or want to rest your legs.
Culture
Culturally, Adelaide is very much an English city, with most of its original settlers coming from England. However, later arrivals from Germany, the Mediterranean and Asia have also made their impact on the city.
Adelaide is a very sporty city, being home to two AFL teams, one A-League team and one cricket team. Basketball and tennis are also popular sports in the city. The city is also home to a number of museums and art galleries such as the Art Gallery of South Australia and the Migration museum.
Food and Drink
Adelaide is certainly a city for foodies, with many Asian, Greek, Italian and Australian restaurants. Rundle Street and the Gouger Street precinct are both almost entirely filled with restaurants where you are sure to find something for even the fussiest eater.
Planning a move to Adelaide? Let The Moving Partnership offer you an easy, stress-free move. We have solid professional partnerships with the best Australian removal firms to provide you with international removals to Australia at the most competitive prices. We regularly move people right across Australia, including Adelaide, Sydney, Melbourne and Brisbane.
Click here for a free quote.
Book a Video Survey
Contact us for your free
24/7 video survey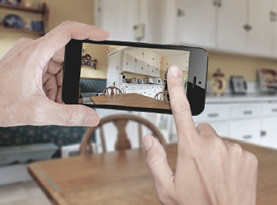 Moving Partnership FX

For more information on our Currency Exchange Service click here:
Please Contact Me
If you would like us to get in contact with you, please fill out your information below:
FREE Quotation
To get a free quote of your move click the button below and fill out our online form:
FREE Quote
"They are by far the most competitive and are always very friendly and incredibly efficient"
Mrs G
Australia
"'Moving day' - very nice and very polite team!!!! All packed and loaded in one day! "
Mrs A
New Zealand