Removals to Australia - Shipping to Melbourne
Moving Partnership provide competitive removal quotes for international removals to Australia. Our extensive knowledge of the industry and network of partnerships with removal companies around the world, enable us to offer high quality removals at greatly reduced prices. We can provide quotes for domestic, commercial and specialist moves from the UK to Australia, Australia to the UK and between most other European and international destinations.
Removals to Australia
- click here for full information on our international removals service.
Removals to Australia - Employment in Melbourne and Victoria
Melbourne is one of the most popular destinations for removals to Australia, and its economic performance over the past few years makes it clear why. Completely bucking the global recession, Victoria has seen the creation of 190,000 new jobs since 2009 - resulting in significant skill shortages in many sectors. The biggest growth areas have been health care and social assistance, financial and insurance services and manufacturing, with arts and recreation and education and training close behind. There have been shrinkages in some sectors however, notably accommodation and food services, wholesale trade, and information media and telecoms.
One major driver of skill shortages in Victoria has been the steady growth of the Melbourne population, combined with several major infrastructure projects such as highways, requiring civil and electrical engineers. The demand for engineering skills is such that the state government has previously offered visa sponsorship specifically for people with these skills, for those willing to relocate to Victoria.
With these and other skill shortages unlikely to be filled quickly, we anticipate many more removals to Melbourne which is Australia's second largest city and the state capital of Victoria.


About Melbourne - Victoria
Set at the south-eastern corner of Australia around the shores of Port Phillip Bay, this large rectangular city boasts a lively and cosmopolitan feel. Ranked as one of the world's most liveable cities, Melbourne is an energetic city filled with fashion boutiques, cafe-lined streets, restaurants, bars, galleries, spacious parks and village-like inner suburbs, each with its own special character.
Nearly three-quarters of the Victoria population live in Melbourne itself, and has attracted influxes of immigrants from eastern Europe, Southeast Asia and the Middle East. This diverse ethnic background creates a vibrant and cosmopolitan atmosphere and is reflected in the cultural life of the city which in many ways feels distinctly European.

Melbourne's suburban neighbourhoods are situated a short tram ride from the city centre and it is in these quiet and leafy areas that the majority of the city's residents live. The population here consists of people from all walks of life including young professionals, international students, older couples and families. Melbourne has a broad appeal and caters well to each subsection of the community.

You will find in the city, modern, cutting-edge architecture mixed with more traditional buildings, which creates a fascinating and exciting skyline. The high rise Skydeck 88, offers the highest public vantage point in the Southern Hemisphere and you can travel to its uppermost 88th floor - in just 40 seconds, for an awe-inspiring panoramic view over the city.

The oldest building in Melbourne, The Mitre Tavern built in 1837, is still serving beer today. In the heart of the Central Business District, this ancient building is as popular now, as it ever was and is well worth a visit for a pint or two.

The Arts are alive and well in Melbourne with many excellent galleries such as the National Gallery of Victoria. This is located in St Kilda Road and showcases some of the most comprehensive International art collections in the country. For modern art enthusiasts, the Heide Museum features interesting collections of Australian and Cubist art.
But living in Melbourne does not have to be all hustle and bustle. A short ferry ride over the Bass Strait (preferably in good weather, as it can be notoriously rough in bad weather) takes you to Hobart, the capital of Tasmania. Many Victorians enjoy the cool, climate and lush scenery of Tasmania as a holiday location or as a place to retire - and UK immigrants will undoubtedly feel at home in this cooler, greener island.
But you do not need to leave Victoria to find a very diverse range of locations and climates to give variety to life in Melbourne. To the east of Victoria lies part of the Australian Alps, the Alpine National Park, and several skiing resorts, all of which are extremely popular with Victorians, Australians generally and overseas visitors alike. But just travel to the east of the state and you will find arid, semi-desert, in preparation for the transition to the climate of Western Australia. For those seeking a more temperate climate, the Snowy River National Park lies 300km east of Melbourne and is largely closed to vehicles - making it a great place to explore unspoilt Australian wilderness.

Moving Partnership Ltd move you to and from all Australian cities including: Adelaide, Brisbane, Cairns, Canberra, Darwin, Hobart, Melbourne, Perth and Sydney.

The Moving Partnership - contact us now to discuss your move, or click here for a free online moving quote.
Book a Video Survey
Contact us for your free
24/7 video survey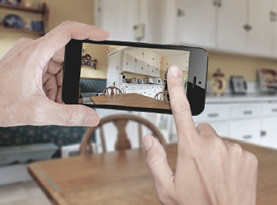 Moving Partnership FX

For more information on our Currency Exchange Service click here:
Please Contact Me
If you would like us to get in contact with you, please fill out your information below:
FREE Quotation
To get a free quote of your move click the button below and fill out our online form:
FREE Quote
"They are by far the most competitive and are always very friendly and incredibly efficient"
Mrs G
Australia
"'Moving day' - very nice and very polite team!!!! All packed and loaded in one day! "
Mrs A
New Zealand