Removals to Italy | Pisa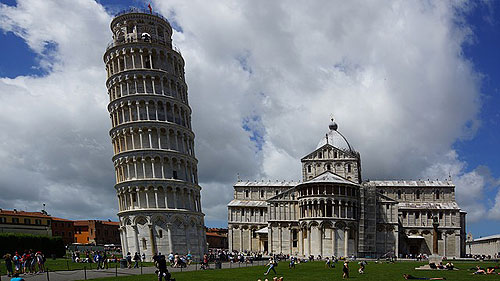 Pisa is an enchanting Tuscan city famed for its 'leaning tower', a cathedral bell tower that appears to defy gravity. Along with this world-renowned structure, the city's stunning ancient churches, bridges and medieval palaces draw visitors far and wide. It has around 90,000 inhabitants; among them are a handful of British expats who include retirees, students studying at the 12th century university and those working in tourism or education.
If you are organising removals to Italy to live in Pisa, you will be following in the footsteps of a host of writers and artists who made this city their home. Over the centuries, several leading poets, painters, singers, politicians, philosophers and film makers settled here for a period of time. These included sculptor Andrea Pisano, tenor Andrea Bocelli and former prime minister Giuliano Amato, who twice served as Italy's premier.
Meanwhile, if you are looking for a removals quotation at the right price, The Moving Partnership can help. We partner with hundreds of removals firms all over Europe to provide you with the best prices for your removals to Italy.
About Pisa
Pisa's famous tower leans because it fell prey to subsidence shortly after it was built in the 12th century. It still astounds people that it stands upright today and, apart from a brief period of closure in around 2001 to stabilise the foundations and stop the tower from tipping over, it is now back open to the public.
Aside from its amazing tower, there is much more to Pisa than this. Incredible architecture can be found all over the city, from the cathedral to the Romanesque church of St Sixtus, the Gothic Santa Maria della Spina church, and the Palazzo della Carovana, which has an elaborate frontage and you can find off the Piazza dei Cavalieri. With all this magnificence, it is no wonder the city attracts writers, sculptors and architects searching for inspiration.
Festivals
If you are an amateur photographer, along with the buildings featured above you will also have plenty of photo opportunities at one of the numerous year-round festivals. Game of Bridge, for example, is an annual event in June which starts with a procession before the two sides of the river challenge each other to a physical match. In the same month, the city hosts a spectacular light festival, which ends with a colourful firework display.
Shopping in Pisa
As expected in Italy, Pisa offers some great shopping opportunities. The best places to head to is the area around the Corso Italia and Borgo Stretto, where you will find dozens of clothes stores and specialist shops. Borgo Stretto has more upmarket clothing, whereas Corso Italia is where to go for more competitively priced clothes. You will also find some excellent shops in and around Via dei Rigattieri and Mercanti.
Food and Drink in Pisa
As in all destination cities, it is always best to avoid the tourist traps if you don't want to pay over the odds for your meal. In other words, the area around the Leaning Tower is best avoided if you want good value for money. There are a few exceptions to this, including Osteria in Domo in Via Santa Maria, a restaurant offering traditional Italian fayre without the high prices.
Meanwhile, the city's 60,000 plus students give Pisa a young, lively feel. If you enjoy nights out on the town, you can soak up the atmosphere at one of the many bars or restaurants by the river for a night out with style
Transport
Driving is always tricky in Italy, but you can drive in the city centre if you are a resident. If you are choosing public transport to get out and about, the bus services run regularly and you can buy tickets for these at local tobacconist shops or newsagents.
For travelling further afield, trains run to and from the city's central railway station and Florence, Rome and Genova. The city also has its own airport, which flies to hundreds of national and international destinations. Buses run every ten to 15 minutes to and from the airport, the city centre and railway station, and the journey takes about 15 minutes.
The Moving Partnership Click on the link above for a free quotation for removals to and from the UK and Italy.
Book a Video Survey
Contact us for your free
24/7 video survey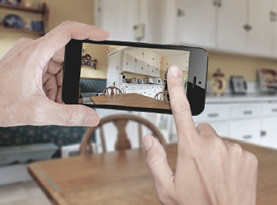 Moving Partnership FX

For more information on our Currency Exchange Service click here:
Please Contact Me
If you would like us to get in contact with you, please fill out your information below:
FREE Quotation
To get a free quote of your move click the button below and fill out our online form:
FREE Quote
"Great service, keep it up. Will always remember MPL"
Mr P
Middlesex
"Best price on the market. Quick reply."
Mr R
Malta