Removals to Belgium | Living in Namur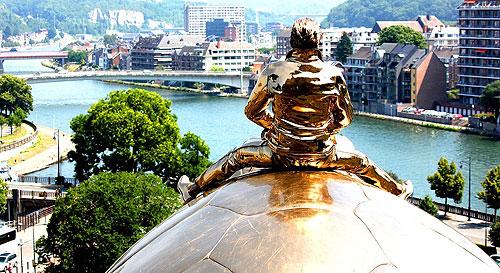 If you are organising removals to Belgium to settle in the French-speaking capital of Wallonia, it shouldn't take long before you settle in, as Namur is a relatively small(ish) city with around 100,000 inhabitants. One of the most beautiful areas is the landmark Castle of Namur which, together with the Parliament of Wallonia, towers over the confluence of the rivers Meuse and Sambre. Meanwhile, if you are relocating here, The Moving Partnership Limited aims to take the stress out of your move by providing low cost removals quotations for home and office moves to Belgium.
The fortified city of Namur has been occupied at least as far back as Roman times, as its strategic riverside position made it an important trading town. In fact, the castle has its roots in this period, although it was rebuilt several times over the following centuries. Fast forward to the present times and this imposing fortress is a designated heritage site and much visited tourist attraction which, if you are a history lover, you are more than likely to visit once you have moved house.
On the job front, Namur is an important centre for industry and commerce so all sorts of commodities are manufactured here, including leather goods and machinery. As a result, it attracts its fair share of English-speaking expats. Every now and again nanny and au pair related jobs are advertised online, and these are particularly popular among the younger generation seeking a job in Belgium to improve their French.
Meanwhile, if you are moving house to Belgium The Moving Partnership Limited can find the right international removals firm for you. We compare hundreds of removals quotations to find a service at the ideal price.
Transport in Namur
Moving to a new city is not just work-related, as there is plenty to do to fill in your time outside working hours and at weekends. As well as visiting all the local attractions, it is easy to get out and about and explore the area further afield. This is because Namur serves as a vibrant transport hub with rail links to a host of European cities including Brussels, Luxembourg, Lille and Liege.
In addition to this, several airports are within easy reach of Namur, including Brussels Charleroi Airport, which is about 27 miles away. Liege Airport is just 32 miles away, and Brussels Airport is about 40 miles away. All the airports listed above offer international flights, with domestic flights also available at Liege Airport.
A Short History of Namur
Although Namur has been an important trading hub since Roman times, the city really came into its own in the Middle Ages, when it was declared a county in its own right. It changed hands several times, coming under control of the Spanish Netherlands, then France in the 17th century, followed by the Dutch. During the 20th century, the town was declared the capital of Wallonia in the 1980s. The Parliament of Wallonia stands in the former Hospice Saint-Gilles building.
Landmarks of Namur
The aforementioned castle is a major tourist destination and, as well as visiting the battlements and surrounding parkland, it has its own museum charting the history of the fortification. Of particular interest is the underground network of escape routes and pathways, which is bound to spark your imagination.
On the top of the castle sits a massive sculpture of a turtle (pictured above). This unusual sculpture is designed by Han Fabre, a Belgium artist, and it is from here you can admire spectacular views over the city.
If this is enough to whet your appetite, art lovers may want to head to the Museum of Old Namurois Art, which has displays of Medieval and Renaissance Christian Art. The city also has an archaeological museum and a museum of ancient arts on Rue de Fer. Meanwhile, the museum of decorative arts, otherwise known as the Groesbeeck de Croix Museum on Rue Saintraint, has a fantastic collection of furniture, sculptures and glassware, and may even provide the inspiration for your own home furnishings.
For those who prefer to be in the middle of the action, not to be missed is the annual Fetes de Wallonies. This is a major fair occurring around September October time and there are various live concerts in the afternoon.
Shopping in Namur
If you enjoy shopping, you won't be disappointed in Namur. The older part of the city is mainly pedestrianised, so shopping is relatively safe and easy. You'll find all sorts of high street stores on the stretch between the train station and Rue de Fer, but for something more unique, there are various boutiques down the side streets.
Every Saturday morning is market day, which is well frequented by the locals. Fortunately, the market isn't hard to find, as the stalls are spread out across the city centre's main streets. Here, you can stock up on large selection of fresh fruit, vegetables, meat and fish at appealing prices.
Food and Drink in Namur
If you like sweet things, waffles with melted chocolate are a must to try! They also make the ideal treat to celebrate the completion of your removals to Belgium. Alternatively, why not head to La Maison des Desserts in Rue Haute-Marcelle? This classic tearoom is regarded as the best dessert shop in the city and the cakes and pastries are a delight.
For fine dining, the L'Espieglerie in Rue des Tanneurs is well worth a visit, as is La Petite Fugue, Place Chanoine Descamps. This cosy restaurant on a square serves a la carte delights such as Foie Gras starters, pigeon and pheasant.
Removals to Belgium – Contact the Moving Partnership Ltd for a free quote for removals to all European towns and cities.
Book a Video Survey
Contact us for your free
24/7 video survey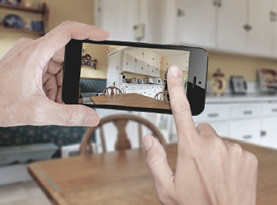 Moving Partnership FX

For more information on our Currency Exchange Service click here:
Please Contact Me
If you would like us to get in contact with you, please fill out your information below:
FREE Quotation
To get a free quote of your move click the button below and fill out our online form:
FREE Quote
"Great service, keep it up. Will always remember MPL"
Mr P
Middlesex
"Best price on the market. Quick reply."
Mr R
Malta