Removals to Italy | A guide to Siena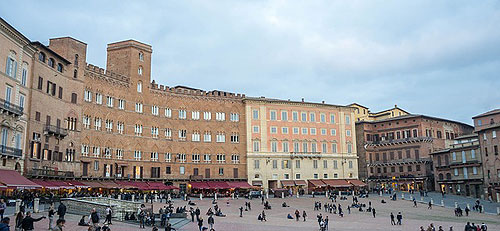 The Italian city of Siena is a place bursting with antiquity, tradition and culture. It has been declared a UNESCO World Heritage Site and is a medieval city full of museums, restaurants and art galleries, surrounded by some of Italy's most glorious countryside. Siena is set in the centre of the Tuscan region, with a vast hilly landscape and a warm sunny climate. This city was first inhabited in approximately 900 B.C. and has some of the richest Italian history just waiting to be explored.
With a small but thriving expat community, it is definitely a place worth considering when planning removals to Italy. There is a diverse range of activities to enjoy, and Siena, although full of tradition, is still a modern, thriving city with a central square, Piazza del Campo, which has plenty of shops, offices and restaurants.
If you are looking for a competitive quotation for your move to Italy, The Moving Partnership Limited can source the best prices for European removals. Prices and services are tailored to your requirements, which may include packing and unpacking at your destination, and/or long or short-term storage.
About Siena
Siena has a fascinating history with a beautiful backdrop of brick buildings and interesting architecture. Dominating the centre of the city is the Piazza del Campo, one of the biggest medieval squares in the world. Built in a shell shape, it is the heart of the city, where the Sienese gather for celebrations and important events. Just off the central square is Siena Cathedral. This captivating Roman Catholic church was built in the 13th Century and is in the Romanesque-Gothic style. It has an interior full of statues, sculptures and religious relics, and has a cathedral dome and bell tower.
Tuscany is famous for its olive oil and wine, both of which are produced in the hills of Chianti. These world-famous products are used in the Tuscan cuisine, which is available in the many bars and cafes dotted around the city.
Siena is a flourishing university city with a diverse mix of universities catering for the whole region. This includes an international "University for Foreigners", which is attractive to expats. The students of Siena bring a diverse mix of people to the community.
Things to do in Siena
Settling into a new city can be daunting, but once your removals to Italy are complete, it is time to explore your new home. One of the most spectacular events is held twice a year in the central square, a traditional horse race called Giostra of the Palio. It is held between the seventeen districts of Siena and takes place on July 2nd and August 16th every year. This annual event attracts large numbers of visitors from all around the world, and everyone is expected to get involved in this passionate and lively race, which is combined with costumed jousting.
If you would prefer something a little more relaxing, Siena has a wonderful collection of gardens include the Orto Bontanico dell'Universita di Siena. This botanical garden is kept and maintained by the University of Siena for visitors to enjoy all year round.
As with most of Italy, Siena has a large number of churches and art galleries in the region. There are ample opportunities to explore Renaissance art, such as frescos, effigies and paintings by some of Italy's great masters, many of whom came from the Siena School. Art and culture are a big part of living in this area, with traditions upheld from the Middle Ages.
Shopping in Siena
For some retail therapy, Siena won't disappoint. The main high streets Banchi di Sopra and Via di Citta are the best places to head for Italian shoes, clothes and handbags. Alternatively, if you enjoy home cooking, the city has plenty of food markets to explore including the La Lizza on Wednesday morning, which is around Fortezza, and sells fresh fruit and vegetables, clothes and homemade produce.
Food and Drink in Siena
It's recognised that Italy has long been a food-lovers' paradise and Siena is no different. You'll have plenty of opportunity to try some of the local Tuscan dishes such as pici – a thick, chewy spaghetti topped with a rice sauce. For something quick and easy, try Tuscan bread topped with lashings of fresh basil, tomatoes and a generous helping of olive oil. Arista di maiale is another favourite dish of pork loins roasted in garlic, wild fennel seeds and rosemary. All of these herbs grow in the hills. Evenings are fairly quiet and most of the locals are home by midnight, after a night of eating and drinking in the city square.
Transport in Siena
Peretola Airport in Florence is the nearest international airport, with Galileo Galilei International Airport in Pisa not much further away. Siena is reached by train from both Pisa and Florence. Buses leave Siena at Piazza Gramsci, which is inside the city walls, going to Florence, Rome and Milan. The towns surrounding Siena are also supported by a bus network. The Raccordo Autostradale RA03 is a toll-free motorway linking Florence, Perugia and Rome. However, cars are not allowed in the city centre, so there are lots of car parks within walking distance, just outside the city walls.
If you would like more information on overseas moves to Italy, please contact
The Moving Partnership Limited
. for your free, quick online removals quote.


Book a Video Survey
Contact us for your free
24/7 video survey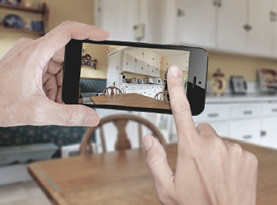 Moving Partnership FX

For more information on our Currency Exchange Service click here:
Please Contact Me
If you would like us to get in contact with you, please fill out your information below:
FREE Quotation
To get a free quote of your move click the button below and fill out our online form:
FREE Quote
"Great service, keep it up. Will always remember MPL"
Mr P
Middlesex
"Best price on the market. Quick reply."
Mr R
Malta