Pass the Parcel!
We understand that not everybody has a full household to move, and we are pleased to offer shipping services for those looking to move suitcases, boxes and other small consignments.
With our 'Pass the Parcel' service we can collect from your doorstep anywhere in the UK and deliver worldwide with our range of services and shipping solutions. We can offer airfreight, parcel delivery, sea-freight and packaging materials! No matter what your requirements, we will find a simple and cost-effective solution to suit you.
For these types of moves we sometimes use a courier service, also know as a kerbside service. This means that the person collecting and delivering your consignment will be a single person and will not often be insured to enter your property. All we require is that your goods are boxed and ready to go, and we will do the rest for you! Simply send us the details listed below and we find the best service and most cost-effective solution to suit your individual requirements. You will also have the piece of mind that our team will look after you every step of the way. Why not contact us now for a free, no-obligation quote and let us do the rest!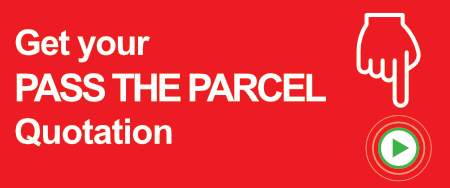 Details that we require:
Number of items
Sizes and approximate weights
Full collection and delivery address
Services
Air Freight
Collection from your doorstep to any convenient airport for collection.
Fast and simple.
Land-Based
European destinations covered by our land-based services.
Simple courier service.
Sea-Freight
Cost-effective solution for destinations where time is not of the essence but economy is!
Need Boxes?
We can also provide everything you need to get your goods ready to go! From small to large boxes, from wardrobe cartons to bubble-wrap, we can supply and deliver anywhere in the UK. Why not click on the following link to view our range of quality packing materials.
Please Contact Me
If you would like us to get in contact with you, please fill out your information below: