Removals to Denmark - Herning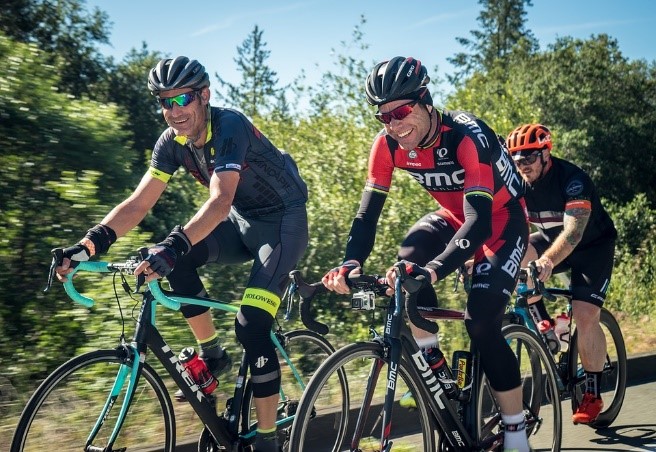 Denmark is a popular country to move to, with many people attracted by the healthy outdoor lifestyle. Herning, in the centre of the country, is popular not just with expats but with the Danes themselves, who have twice voted it their city of the year.

If you are moving house to Denmark, the Moving Partnership can compare many different quotes to ensure you a top-quality, friendly service and removals packages at highly competitive prices. Here is our guide to the city of Herning.
The History of Herning
Herning was established on the site of some reclaimed heathland in the early 1800s. Originally it was just a series of farms clustered around a church, but the construction of the main linking the east and west of the country, followed several decades later by a railway, kick-started the area's development.

Its position in central Jutland meant it was ideally placed to act as a trading centre, particularly for the textile trade, although today Herning is home to a variety of employers, with the tourism industry becoming increasingly important. The city has a population of around 50,000 people, making it the 11th largest in Denmark.
Getting There and Getting Around
Although there is no airport in Herning, there are international flights into Copenhagen. There are connecting flights to Karup, which is only just over 15 miles away, and you can book a taxi to finish your journey. Alternatively you can fly into Billund Airport, which is around 40 miles from Herning, and travel the remaining distance by bus or coach.

Herning has hourly train services to and from Copenhagen, and is also well connected to the nearby cities of Silkeborg and Aarhus. The same coach company, Midttraffik, operates services within the city and to other Danish destinations.

Herning has more than 20,000 car parking spaces but the local authorities are encouraging people to get on their bikes, with one in five people in the region using a bicycle to get around, and the city's network of cycle paths is increasing rapidly. Herning is effectively the Danish capital of cycling; it hosts the annual GP Herning, an event for professional riders, and Bjarne Riis, a leading international cyclist, was born in the city.
The Main Atrractions
Herning's biggest draw is the huge MHM Messecentre. The first part was built as a trade and conference centre in the 1950s, and is the largest in Scandinavia. In recent years the complex has been extended even further and now is the venue for a variety of sporting and cultural events. The neighbouring MCH Arena is home to FC Midtjylland Football Club while the complex's 50,000-capacity outdoor arena has played host to concerts by Bruce Springsteen, Coldplay and Genesis. There is also an indoor arena with a 15,000 capacity which has hosted ice hockey matches, short course swimming events and European handball championships.

Herning also has its own museum, telling the story of central Jutland from the Stone Age until modern times. The outdoor section shows how the typical Dane lived during the Middle Ages, while the indoor section highlights the importance of the textile trade to the area. Next door is Denmark's National Photography Museum, which has plenty of old cameras and images on show. Art lovers will enjoy a trip to HEART, Herning's Museum of Contemporary Art, to the east of the city centre.
What to Buy - and Eat
Herning has two shopping malls, herningCentret and Herning City, which are home to a total of more than 200 stores, with international and top local names under their roofs. If you are after a local gift, then visit the Textilforum, the site of an old woollen mill. Volunteers make sure many of the machines are still in working order, and woollen rugs and sweaters are for sale in the museum shop.

Most of the restaurants in Herning are close to the city centre, near the train station. Plenty of different tastes, including Chinese, Mexican, Italian and Indian, are catered for. The traditional dishes, which typically feature meat and potatoes, have undergone a makeover thanks to the New Danish Cuisine, which mean that old recipes have been given a new twist and the emphasis is put on locally-sourced ingredients.

If you are interested in moving house to Denmark, then The Moving Partnership will be able to find a competitively-priced quote for you, thanks to our extensive network of partners in the removals industry.

We can organise removals to Copenhagen, Aarhus, Odense, Brondby and Silkeborg, as well as Herning and many other Danish destinations. We can also help with your moves to other Scandinavian and European countries. Follow the link above if you would like to know more about our services.

Book a Video Survey
Contact us for your free
24/7 video survey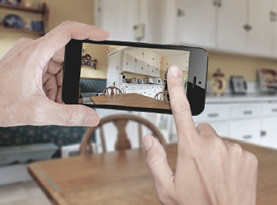 Moving Partnership FX

For more information on our Currency Exchange Service click here:
Please Contact Me
If you would like us to get in contact with you, please fill out your information below:
FREE Quotation
To get a free quote of your move click the button below and fill out our online form:
FREE Quote
"Great service, keep it up. Will always remember MPL"
Mr P
Middlesex
"Best price on the market. Quick reply."
Mr R
Malta