Removals to America - Washington DC
For international removals to Amercia, including the city of Washington DC, Moving Partnership Ltd can help. Through our comprehensive network of local specialists we can provide extremely competitive removal quotes for the transport and shipping of all your domestic household goods as well as commercial office contents, specialist items and motor vehicles.

Removals to America - click here to read more about our service for moves to the USA.

About Washington DC
Known by many as simply "DC", Washington is the capital of the United States. It boasts world-class amenities and sporting facilities and offers the perfect combination of countryside and city dwelling. Washington differs from other principal states in that there is a distinct lack of high-rise or skyscraper buildings. Kept low and accessible, many of its buildings have a distinctly European feel and are accentuated by wide tree lined streets, which are kept spotlessly clean.
Being the political capital of the United States, the city centre boasts many impressive government buildings such as the Whitehouse and embassies representing countries from around the world. Move away from the centre just a little and you'll find a plethora of independent boutiques, art galleries, some quite lovely restaurants and lively bars.
In a wonderful display of national unity and pride, there is a road in Washington DC named after every state in America. A favoured pastime of many is to eat or at least drink their way around 'the country'.
Much of the open space is given over to parkland with plenty of walks and gardens to explore. Those living here enjoy long and sometimes quite humid summers, with temperatures reaching the high eighties. Winters are shorter than other parts of America and usually without snow. There are sometimes however strong winds affecting this city.
Wherever in America you wish to move to, we can help. We provide removal quotes for all American cities including: New York City, Los Angeles, Chicago, Houston, Phoenix, Philadelphia, San Antonio, San Diego, Dallas, San Jose, Detroit, Jacksonville, Indianapolis, San Francisco and Columbus.
Moving Partnership
- Contact us now to discuss your move, contact us now to discuss your move, or click here for a
free online moving quote.
Book a Video Survey
Contact us for your free
24/7 video survey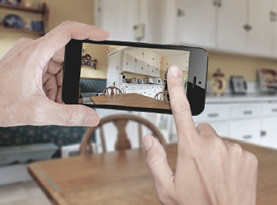 Moving Partnership FX

For more information on our Currency Exchange Service click here:
Please Contact Me
If you would like us to get in contact with you, please fill out your information below:
FREE Quotation
To get a free quote of your move click the button below and fill out our online form:
FREE Quote
"They are by far the most competitive and are always very friendly and incredibly efficient"
Mrs G
Australia
"'Moving day' - very nice and very polite team!!!! All packed and loaded in one day! "
Mrs A
New Zealand