Removals to USA
For international removals to the USA, The Moving Partnership Ltd can provide you with the most competitive removals quotes for shipping household and commercial office contents, as well as cars and other specialist items. We partner with many removals companies around the world to bring you the best prices for removals to America and will ensure that the right service is selected to suit your needs.

Moving home overseas requires careful planning and excellent organisation throughout. There are a number of different removal options when shipping your personal goods to your new home in America. These include the sole use of a 20 or 40ft container (known as a dedicated service), or, if you do not need the space of a full container, your items can be transported with other consignments (this is known as a groupage service). Additionally, items that are required quickly on arrival such as documents, clothes and small valuables can be sent via airfreight. We will advise you on the different options depending on the contents you require shipping.

Removals to USA - Get a quote now using the form to your right or click here to discuss your move.

Removals to the USA can be tailored to your requirements and can include a comprehensive removals service where everything is packed up, moved and then unpacked, or we can simply take care of the shipping for you. We can also recommend an excellent removals insurance product.

To obtain a free online quote in minutes, simply fill in the form to your right, taking care to give us all the required information. As we source quotes from hundreds of companies, we can obtain and pass on big discounts on standard international removals to USA charges.

We ship to and from all of the American states: Alabama, Alaska, Arizona, Arkansas, California, Colorado, Connecticut, Delaware, Florida, Georgia, Hawaii, Idaho, Illinois, Indiana, Iowa, Kansas, Kentucky, Louisiana, Maine, Maryland, Massachusetts, Michigan, Minnesota, Mississippi, Missouri, Montana, Nebraska, Nevada, New Hampshire, New Jersey, New Mexico, New York, North Carolina, North Dakota, Ohio, Oklahoma, Oregon, Pennsylvania, Rhode Island, South Carolina, South Dakota, Tennessee, Texas, Utah, Vermont, Virginia, Washington, West Virginia, Wisconsin and Wyoming.

We also carry out international removals to USA, covering all American cities including: New York City, Los Angeles, Chicago, Houston, Phoenix, Philadelphia, San Antonio, San Diego, Dallas, San Jose, Detroit, Jacksonville, Indianapolis, San Francisco and Columbus.

The United States of America - also known as America, the US, USA and The States, is a country made up of 50 states and one federal district. It is one of the most ethnically diverse countries in the world, due to large-scale immigration. It is the third largest country by population.

Washington DC is the capital city of America. It is a planned city, with a great variety of architecture including grand buildings such as The White House, Washington National Cathedral and the Lincoln Memorial. Many of the attractions are free to visit, if you don't mind queuing. The city has a growing diverse economy with an increasing percentage of professional and business-related jobs. There is a huge amount to do and see here, including theatre, arts, festivals, parks and gardens. For drinking and eating out, Georgetown is the main area and has a great many restaurants and bars.

New York City is the most populous city in the USA and is a leading global centre, exerting a powerful influence over worldwide economy, entertainment and culture. New York is full of amazing sights and is a popular tourist destination for people from all over the world. Famous attractions include the Statue of Liberty, Brooklyn Bridge and Central Park. It is also well known for its excellent shopping, dining out, Broadway shows and nightlife.
If you are planning International removals to the USA click here to discuss your overseas move and the shipment of your home and office contents.
Book a Video Survey
Contact us for your free
24/7 video survey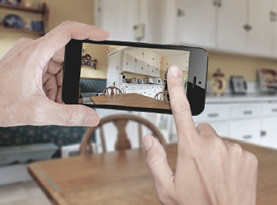 Moving Partnership FX

For more information on our Currency Exchange Service click here:
Please Contact Me
If you would like us to get in contact with you, please fill out your information below:
FREE Quotation
To get a free quote of your move click the button below and fill out our online form:
FREE Quote
"They are by far the most competitive and are always very friendly and incredibly efficient"
Mrs G
Australia
"'Moving day' - very nice and very polite team!!!! All packed and loaded in one day! "
Mrs A
New Zealand