International Removals to Switzerland - Your Guide to the Country
Moving Partnership provides high-quality, competitvely-priced international removals to Switzerland. We can assist you with all aspects of your European house move - from packing and cleaning in the home you are leaving, to transporting your belongings overseas and clearing your cargo through customs.

International removals to Switzerland - click here to read more about our removals service or click here for a free online moving quote.

We source quotes from hundreds of removals companies worldwide, which enables us to pass on greatly reduced prices for your European Removals. Our service applies to both house moves, commercial and corporate relocations. We can also assist you with moving specialist items such as pets, vehicles and machinery; arranging removals insurance and packing and storage services.

We have put together the following moving guide to help you research your new life in Switzerland. Please note that all information is believed to be correct at the time of writing. Any important details should be checked with our European removals department before your departure. Our services cover the whole country, including removals to Zurich, Geneva, Basel, Berne, Luasanne, Lucerne and Winterthur.

Moving to Switzerland: Visas and Work Permits
EU nationals may enter Switzerland for up to three months without the need for a visa. During this time they are permitted to look for work and once a job has been offered a work and residence permit can be applied for. This is an essential requirement for anyone wishing to work or run a business in this country.
If they do not find employment within the first three months, then they can apply for a short-term residence permit, called an L-Permit. This enables them to continue job-hunting for another three months.
For a Swiss employer to take on a non-national, they must be able to prove that they couldn't fill the position with a local citizen. Checks also have to be made that the pay and working conditions awarded to the employee are comparable with local and industry specific standards.
Once a non-national has gained a work and residence permit they are entitled to live in a particular canton, and work for a named employer or run a business. Their spouse, children, parents or grandparents will also be granted residence. The spouse will be allowed to work provided that his or her pay and working conditions are found to be comparable to local and industry standards. Children, parents and grandparents may not work and must be supported financially by the working family member.
It is possible for EU nationals to move to Switzerland to retire, provided that they meet the minimum financial requirements deemed necessary to support themselves and have an adequate health insurance policy to cover their medical costs.
Moving to Switzerland: Business and Taxes
Taxes in Switzerland are lower than in other European countries, which makes Switzerland a popular place for EU nationals to start a business. There is also less bureaucracy in Swiss business regulation than in the UK and other European countries, which can speed up the process of getting the business started. It is essential to take advice on how to structure the company in the most tax efficient way, as the tax laws in Switzerland are fairly complicated. Each canton has a different tax regime, so where you register is an important business decision.
Unlike the UK where a person can set a business up with virtually no capital, you will require a minimum of 20,000 Swiss Francs to set up a business in Switzerland. There are two main types of business entity for foreign investors, which include a Limited Liability Company and a Corporation.
A Limited Liability Company (Sarl) is an ideal choice for a small business, as it requires the least amount of share capital (20,000 Swiss Francs) and is easier to set up than a Corporation. This business type requires a minimum of two people to start the company and one of the directors must be a Swiss resident.
A corporation (SA) is the most common type of company set up, and is suited to medium to large businesses. This company type requires a minimum share capital of 100,000 Swiss Francs, of which 50,000 must be deposited at the time of incorporation. Swiss corporations require that the majority of board directors are Swiss residents.
Schools in Switzerland
All children in Switzerland must attend school by law between the ages of 6 and 15. Schooling starts with optional pre-school (ecole enfantine), followed by primary (ecole primaire) and secondary school (ecole secondaire). At the age of 15, the student may go on to study at a college of further education, attend vocational training or complete their vocational school leaving certificate.
Schools in Switzerland include public schools, private schools, International and boarding schools. Public school education is managed individually by each Canton, which means that each has its own variations in curriculum. The standard of education is very high here and due to Switzerland's multi-cultural and multi-lingual society, children from all nationalities can find it easy to settle in.
Parents can register their child for primary or secondary school by taking their residence permit or workplace certificate along with proof of health care insurance to the school of their choice. Students who are not residents must attend the public primary or secondary school in the area where they live, or pay to attend a private or international school.
Swiss Health Care
Health-care insurance is compulsory in Switzerland and must be taken out within three months of entering the country or within three months of birth. Civil servants and members of permanent missions and their families are the only persons who are exempt from this.
There are different health insurance policies that people residing in Switzerland can take out. All policies cover part of the cost of medical care and hospitalisation and the insured person pays for the rest, up to a maximum of 2500 Swiss Francs. The percentage that the individual person pays varies depending on the premium paid.
A private health care insurance policy can also be taken out to supplement the above, to cover the insured person for private hospitalisation and dental treatment.
The Moving Partnership
Contact us now to discuss your move to Switzerland or any other European country.
Book a Video Survey
Contact us for your free
24/7 video survey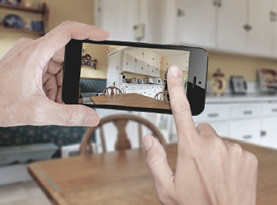 Moving Partnership FX

For more information on our Currency Exchange Service click here:
Please Contact Me
If you would like us to get in contact with you, please fill out your information below:
FREE Quotation
To get a free quote of your move click the button below and fill out our online form:
FREE Quote
"Great service, keep it up. Will always remember MPL"
Mr P
Middlesex
"Best price on the market. Quick reply."
Mr R
Malta