Removals to America - Chicago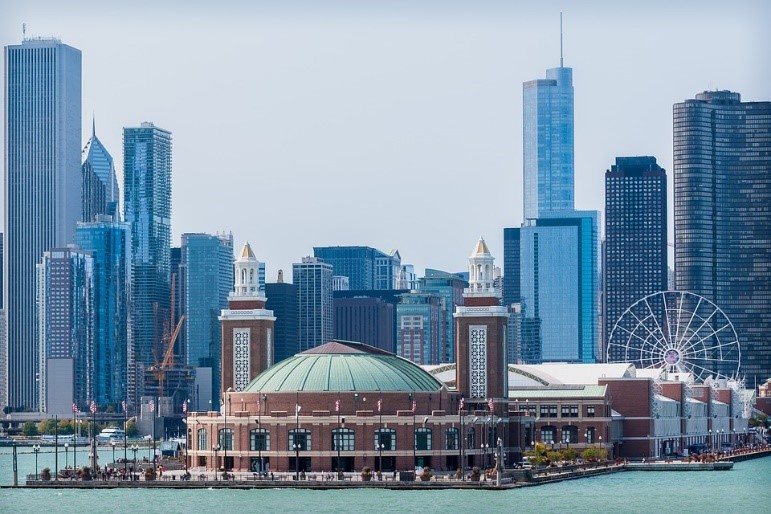 Chicago is one of the most popular places to move to in America from the UK. Its thriving business district, spectacular skyscrapers and world-renowned tourist attractions are all factors which make it one of the leading US destinations for both commercial and domestic moves.
The Moving Partnership are specialists in sourcing high-quality, competitively-priced removals to America. Here is our guide to Chicago, a city which is the third largest in the US behind only New York and Los Angeles.
The History of Chicago
French explorers, missionaries and traders were the first settlers on the site in the late 17th century. Its central position on the shores of Lake Michigan meant it quickly became a major transport hub.

Chicago was hit by a devastating fire in 1871 which destroyed a large part of the central business district. However, the city was soon rebuilt, using steel and stone rather than wood, and skyscrapers began to dominate the skyline.

The city became a major centre for manufacturing, finance, commerce, fuelled by a large influx of immigrants, initially from Europe and later from the southern states of America. Some of the heavy manufacturing industries have declined in recent years, but service industries such as medicine, higher education and tourism have become more important.
Getting There and Getting Around
Chicago is served by two major airports, Midway International on the city's southwest side and O'Hare International to the north-west. UK travellers can fly direct to O'Hare.

The city's world-famous elevated rapid transit system, known simply as the 'L', runs direct to and from these two main airports. There are nine lines in total, all colour-coded, and two of these – the Red and Blue lines – operate 24/7. It is also easy to get around by bus or, if you need disabled facilities, paratransit.
Chicago also operates its own bicycle-sharing scheme, called Divvy, with more than 5,800 bikes and 580 stations across the city.
Major Attractions
Chicago has a wealth of world-famous buildings and parks. The Willis Tower is one of the tallest buildings in North America, at 1,450ft high, and offers stunning views over the whole of the city from a viewing platform called a Skydeck. If you have a head for heights, you can also enjoy some spectacular views from the observatory on the 94th floor of the Hancock Center.

There are plenty of open spaces to relax in or explore throughout the city. Lincoln Park houses a zoo with more than 200 species of animal, including big cats, polar bears, gorillas, penguins, monkeys and reptiles. Millennium Park is the newest of the city's green spaces and has a distinctive large bean sculpture at one of the entrances.

History buffs are also well catered for. The Oriental Institute Museum is part of the city's university, while the Museum of Science and Industry in Jackson Park has plenty of interactive exhibits to try out. If you visit the Field Museum in South Lake Shore Drive, you can check out the most complete skeleton of a Tyrannosaurus Rex dinosaur in the world.
Eating Out
Chicago-style hot dogs and pizzas are famous the world over. The pizza usually has the tomato sauce on top of the cheese, while the hot dog may be topped with mustard, onions, pickle or relish, but not ketchup. Another signature food is the Italian beef, a seasoned roast beef sandwich in a roll. It is typically served dripping in its own juices and with either peppers or pickled vegetables.

The city has a flourishing cosmopolitan culinary scene, reflecting its immigrant past. Scores of Chinese, Italian, South Asian, Indian and Mexican restaurants can be found in the various ethnic communities dotted around the city, so whatever your favourite food is, you should be able to find it somewhere in Chicago.
Shopping Around
Many of the major brands can be found in Chicago's Magnificent Mile, an area centred on the city's Michigan Avenue. This contains many of the world's biggest brand names. The Mag Mile, as it is known locally, also contains three major shopping centres, Water Tower Place, The Shops at North Bridge and 900 North Michigan Shops.

If you want a more individual gift, or want to bag a bargain, then try visiting one of Chicago's many street markets. The regular markets of Randolph Street, Maxwell Street and, if you are prepared to venture further afield, Wolff's Flea close to O'Hare airport, are all well worth a look. All sell a wide mix of furniture, jewellery and home-made arts and crafts, many with a cosmopolitan flavour.

The Moving Partnership can source competitive removals to America quotes, to destinations including Chicago, San Francisco. New York and Washington DC. Whether you are moving for commercial or domestic reasons, we can put together a package which suits you. If you would like to talk to our international removals department, click on the link above.

Book a Video Survey
Contact us for your free
24/7 video survey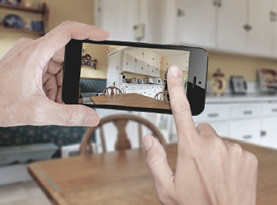 Moving Partnership FX

For more information on our Currency Exchange Service click here:
Please Contact Me
If you would like us to get in contact with you, please fill out your information below:
FREE Quotation
To get a free quote of your move click the button below and fill out our online form:
FREE Quote
"They are by far the most competitive and are always very friendly and incredibly efficient"
Mrs G
Australia
"'Moving day' - very nice and very polite team!!!! All packed and loaded in one day! "
Mrs A
New Zealand