Removals to Norway - Stavanger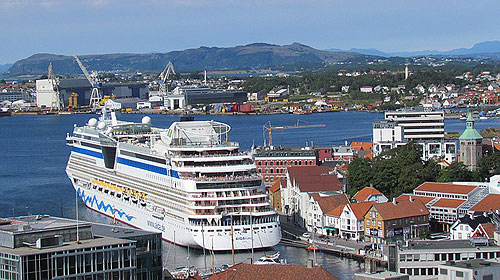 Considered one of the wealthiest countries in Europe, there are plenty of reasons why Britons organise removals to Norway to settle here: its excellent education and healthcare system, beautiful scenery, and outdoors lifestyle, to name a few. If you are moving house to Norway to settle in Stavanger, The Moving Partnership offer home contents and office moves at competitive prices to all parts of Scandinavia – and we are the first people to call as you start your new life abroad.
Whether you require a complete house contents removal service, or part load removals to Norway, The Moving Partnership can help. We find the best priced service to suit your requirements, including the removal of specialist items such as boats, cars or motorbikes should you require it. Meanwhile, if you are moving to Stavanger, here is a little more information about the city you will soon call home.
Removals to Norway – Click here for the best prices for removals to Scandinavia.
About Stavanger – Norway
If you are moving house to Stavanger, this picturesque city, with a sizeable student population, is lively and full of culture, with numerous museums to explore and, in the evenings, a vibrant nightlife centred around the harbour. This is Norway's third largest city, with around 130,000 inhabitants, and is best known for its 18th and 19th century wooden houses, and being the heart of the country's oil industry.
As a foreigner moving to Stavanger you won't feel out of place as it is a very international city, with immigrants making up a fifth of the population. Many expats work in the oil industry or in one of the international military organisations, and the city also attracts a number of business visitors from abroad to its high profile exhibitions and conferences, including the Offshore Northern Seas exhibition and the Gladmat food festival. In addition, Stavanger is a prime tourist destination, playing host to several cruise ships throughout the year; so don't feel surprised if you hear the chatter of English and other foreign languages spoken about the city, particularly around the old town and harbour.
History and Attractions
The city enjoyed a population boost in the 1970s, largely because of its offshore oil industry. Several national and international companies are based here, including the Norwegian company Statoil, which is the largest energy company in Scandinavia. But if you are moving to the city, Stavanger has a downside too; it is seen as one of the most expensive – if not the most expensive – cities in the world.
With its energy background, not surprisingly one of the city's most frequented attractions is the Norwegian Petroleum Museum, which has a mock oil platform, audio presentations and more. It's the only one of its kind on the continent and plays host to around 100,000 visitors a year. You can't miss it as it's a major landmark in the city and is designed to look like an oil platform.
Being a centre of culture, it has a host of other museums too: take your pick from the Stavanger Museum, which also includes the Maritime Museum and the Children's Museum among others, the Museum of Archaeology and, for art lovers, the Rogaland Art Museum.
If you are more of an outdoorsy type, once you have moved to Stavanger the chances are that it won't be long before you hit the slopes for a bout of skiing, snowboarding, climbing or hiking.
Shopping in Stavanger
Stavanger has all sorts of shops from department stores to boutiques and designer shops and the main shopping district is by the harbour. Another thing you will discover once you move here is that the city has plenty of shopping centres. Arguably one of the most popular ones is Kvadrat, which is actually in the twin town Sandnes, but is where you can find all sorts of delights including designer stores, such as Armani and D&G, as well as cheaper clothes shops.
Food and Dining in Stavanger
If you enjoy dining out, Stavanger has some great restaurants, although you may find they are more expensive than you have been used to back in the UK. If you like seafood, a must-visit is the Straen Fiskerestaurant , which is considered one of the country's best seafood restaurants.
Transport in Stavanger
If you are moving to Stavanger, the airport is just 20 minutes from the town centre, and operates domestic and international flights, including two flights a day to and from London Heathrow. You can also fly to Stansted Airport from Haugesund Airport, which operates flights to London three times a week.
Public transport within the city is efficient with frequent bus services. You can buy single tickets, day passes, three-day passes, weekly or fortnightly bus passes, depending on how regularly you intend to travel. It is a good alternative to taxis, which are expensive in Stavanger and you can expect to join long queues at weekends.
Moving Partnership Removals to Norway - Contact Moving Partnership for competitive domestic or commercial moves from the UK to Stavanger, Norway, or click here for a free quotation.
Book a Video Survey
Contact us for your free
24/7 video survey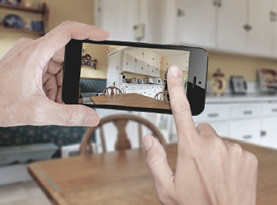 Moving Partnership FX

For more information on our Currency Exchange Service click here:
Please Contact Me
If you would like us to get in contact with you, please fill out your information below:
FREE Quotation
To get a free quote of your move click the button below and fill out our online form:
FREE Quote
"Great service, keep it up. Will always remember MPL"
Mr P
Middlesex
"Best price on the market. Quick reply."
Mr R
Malta