Removals to Italy | An Expats' Guide to the City of Bari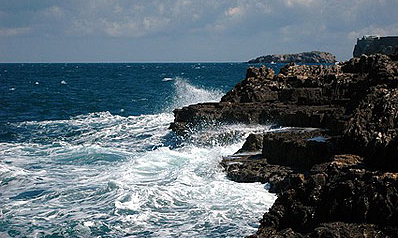 Each year a number of British people organise removals to Italy to immerse themselves in the art, culture, history, and delicious culinary delights that this fantastic country has to offer... not to mention the glorious sunshine too! The university city of Bari has a population of 330,000, including a handful of English-speaking expats who have moved here either for work reasons, to study, or to settle with their Italian partner.
Largely industrialised, Bari in Apulia, Southern Italy, is not as attractive as many other parts of the country but is still an appealing place to live. Sidelined in the past by foreigners keen to visit the country's better-known cities, it is now becoming more of a tourist destination. The benefits of living here are numerous, as it has a beautiful medieval centre (Bari Vecchia), wonderful beaches, thriving night-life, and restaurants offering incredible local cuisine (including superb seafood). Here you can top up on your tan, visit the city's cathedral and other ancient buildings, and feast on the handmade orecchiette (ear-shaped pasta) that the region is famous for.
Meanwhile, if you are looking for removals to Europe at the lowest possible prices, The Moving Partnership Limited can help. We can save you money on the cost of your move by sourcing the most competitive quotations for removals to Italy from the UK. Just click on the link above to find out more about our services.
About Bari
Bari has its roots in ancient times. It was under Roman rule as far back as the 3rd century BC when it had strategic importance for trade and was also a fishing hub. In the Middle Ages, it had a turbulent history centred around the castle. By the 17th century, Bari had become part of the Kingdom of Naples and had developed into a thriving port town.
Places to Visit in Bari
Once you have moved to Bari, you might want to visit some of the city's best attractions. The most famous is the 12th century Basilica of Saint Nicholas, which is a major pilgrim destination as it contains relics of the saint below the altar. The city hosts a 3-day festival dedicated to the saint in May, which also involves live music and fireworks. Other attractions include the 12th century Romanesque cathedral, the Pinacoteca Provinciale di Bari art gallery and the old castle, now a contemporary art gallery.
Shopping in the City
The Murat city centre is regarded as the country's largest shopping centre and has a great mix of high street stores and boutiques. You can also find a number of out of town shopping centres and hypermarkets to splash out in during your free time. A top tip when you are shopping in the old town is to keep an eye on your wallet or handbag, as there are a number of pickpockets operating in the area.
Food and Drink in Bari
Bari is well-known for its cuisine: some of the best olive oil in Italy comes from here and its bread and pasta, made from fresh local flour, are a delight. A local speciality is the Pasta al Forno, a baked pasta dish containing meatballs, tomato sauce and topped with cheese. Being a port city, seafood also features prominently in local restaurants and you will often find mussels or octopus on the menu. Meanwhile, the region's red wines are relatively cheap to buy and include wines from the Muscat or Zinfandel family of grapes.
Transport in the City
If you are driving in the city, the roads can get quite hectic at times and parking can be a problem. However, you can easily get around the city by bus. For travel further afield, the main train station runs services to both regional and national destinations including Venice, Rome and Milan. Just five miles out of the city is Palese Airport, which flies to a number of national and international destinations such as London Gatwick, Stansted, Sharm el-Sheikh, Istanbul, Berlin, Amsterdam and Malta. You can reach the airport by bus or taxi, or take the metro from the city centre for just five euros (2016 prices). The port also runs ferries to and from Greece, Croatia, Montenegro and Albania.
About Moving Partnership
Based on the Norfolk/Suffolk border, The Moving Partnership Limited offers high quality local, national and international removal services at great value. For a free quotation for home content removals to Italy, just click on the link above.
Book a Video Survey
Contact us for your free
24/7 video survey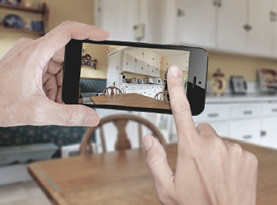 Moving Partnership FX

For more information on our Currency Exchange Service click here:
Please Contact Me
If you would like us to get in contact with you, please fill out your information below:
FREE Quotation
To get a free quote of your move click the button below and fill out our online form:
FREE Quote
"Great service, keep it up. Will always remember MPL"
Mr P
Middlesex
"Best price on the market. Quick reply."
Mr R
Malta