Furniture Removals to Norway, Drammen
If you are organising furniture removals to Norway to settle in Drammen, it has seen a significant amount of award-winning development in recent years, leading to the creation of fine flats and open spaces. And, the good news is that there is a small expat community in Drammen who will help you feel at home.
To organise removals to Norway at bargain prices, the best step is to contact The Moving Partnership who will find you an excellent value removals quotation to and from virtually anywhere in the world. Whether you require storage, packing and/or unpacking, we can find you the ideal company to suit your requirements. We organise household and office content moves to all parts of Norway including Oslo, Bergen, Stavenger, Trondheim, Drammen, Sarpsborg and Skien.
Removals to Norway – Click here for great value home or office removals quotations to Norway.
About Norway – Drammen
If you are organising house moves to Norway, the riverside city of Drammen has a population of 62,500 and is situated in Buskerud County, which is in the eastern part of the country. Drammen has the best of both worlds, the buzz of the city and the countryside on your doorstep. From the city square (one of the biggest in Europe), to art museums, and activities such as skiing and hiking in the surrounding area, there is plenty to do here once you have moved.
History and Attractions of Drammen
Drammen, which celebrated its 200th year in 2011, was once a hub for paper and pulp production, shipping and the timber trade. It has an interesting history: most of the buildings were destroyed by fire in 1866, which is why Drammen has such a large square – to prevent any future rapid spread of fire. Described as 'up and coming', recent years have seen all sorts of building work in Drammen, including the construction of new cafes, bars and restaurant facilities.
The city has a number of attractions to visit once you have organised your furniture removals to Norway. The city museum has various exhibitions charting Drammen's history, and if you like being active, there is plenty of opportunity to keep fit as the Spiralen tunnel leads to the hills where you can enjoy skiing and hiking, while the more adventurous can go gorge jumping at Kjøsterudjuvet. If you would like to explore even further afield, regular trains go to Oslo, or you can drive to the capital via the E18 in just a little over 40 minutes.
Shopping in Drammen
The centre of Drammen has a wide selection high street shops and independent stores. These include several shopping centres such as CC Store, Gulskogen Center, Torget Vest and Magazine, which are open until 8pm on weekdays and 6pm Saturdays. There is a daily market in Bragernes Square (including farmers' markets at certain times of the year) and each summer, the city hosts a special promotional event where shopkeepers sell their wares on the streets.
Food and Dining in Drammen
Drammen has a variety of places to eat including Indian, Chinese, Thai, Japanese, French, Italian and American restaurants. Café Picasso, Nedre Storgate, serves some excellent French, Italian and Spanish food, and Glass Brasserie and Bar, on the riverside at Nedre Strandgate, is a contemporary restaurant offering a varied menu, which include Norwegian food and dishes from around the world.
Transport in Drammen
It is easy to get out and about by foot in Drammen and although the river divides the city, there are bridges for pedestrians and cyclists to use. You can also get about by bus and car. The E18 bridge, which runs through Drammen, was built in 1970 and although it is not the most attractive landmark, it does make travel easier.
For travel further afield, the nearest airports are Oslo or Sandefjord airports, which are both a 90 minute drive from the city, although you can cut down on travelling time by a good 30 minutes by taking one of the regular airport express trains.
The Moving Partnership Limited offer value for money removals quotations within the UK, to Norway, Europe and further afield.
Removals to Norway with The Moving Partnership - Contact Moving Partnership to receive quotes to and from the UK and Norway or to any other international destination or click here for a free quote.
Book a Video Survey
Contact us for your free
24/7 video survey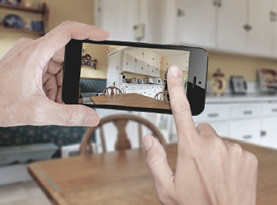 Moving Partnership FX

For more information on our Currency Exchange Service click here:
Please Contact Me
If you would like us to get in contact with you, please fill out your information below:
FREE Quotation
To get a free quote of your move click the button below and fill out our online form:
FREE Quote
"Great service, keep it up. Will always remember MPL"
Mr P
Middlesex
"Best price on the market. Quick reply."
Mr R
Malta