International Removals to Italy | UK to Europe Removals
Moving Partnership provide international removals to Italy at the most competitive rates available. We cater for all domestic, commercial and corporate moves as well as moving specialist items such as pets, vehicles and machinery.
Moving Home to Italy - click here to read more about our European removals service or click here for a free online moving quote

Depending on the size of your move, and the amount you want to relocate, we can provide either a part load / groupage service, or a dedicated service. We can also arrange insurance and packing and storage services for your international removals to Italy.

We have put together the following moving guide to help you research your new life in Italy. Please note that all information is believed to be correct at the time of writing. Any important details should be checked with our European removals department before your departure.
Moving to Italy: Visas and Work Permits
EU nationals can live and work in Italy without the need for a visa or work permit. However getting a job in Italy can be difficult for foreign nationals as there is a high unemployment rate in the country, particularly in the South. Also the culture in Italy is different to the UK, and jobs are openly given to friends and family even when an outsider may be more qualified.
It is essential that foreign migrants speak good Italian to give themselves the best possible chance of finding work. Unlike other European countries, English is not so widely spoken in Italy, so a person who is fluent in both languages has this to their advantage when applying for jobs. Employers will expect applicants to be able to speak the language well if not fluently.
Non-EU nationals are also permitted to work in Italy provided that an Italian company sponsors them. The application for a work permit takes around two months to be processed.
To succeed in the Italian job market, it is really helpful to hold at least one degree, as well as plenty of job-related experience. Applicants are generally required to have one or more relevant degrees to the post they are applying for and competition is fierce. For example to get hired for a marketing job, you will be expected to hold a degree in both marketing and business.
Moving to Italy: Business and Taxes
EU nationals can set up business in Italy without the need for a visa. A large amount of patience is required though as the registration process is lengthy and tedious. Like in France there is lots of bureaucracy to deal with and Italian civil servants are known for dragging out the registration process to create employment for themselves.
The business must be registered with the tax registrar's office, the registrar of enterprises, the registrar of companies at the local chamber of commerce and the local tax office. If you don't speak fluent Italian then it is advisable to seek an agency or notary to assist with this process and help with the many forms that have to be filled in.

The most popular business types operated by foreign nationals in Italy include holiday accommodation businesses such as B&Bs, villas and hotels, camping and caravan sites, property restoration, catering, building works, estate agencies and translators. Also many professionals such as doctors and dentists move out to Italy to set up practises to serve the English community.
Schools in Italy
Schooling is compulsory in Italy between the ages of 6 and 16 and public school education is provided free to all children. Classes are taught in Italian and there is a good student to teacher ratio, with 10-25 children per class.
The curriculum in Italian public schools includes Italian, English, Geography, History, Maths, Science, Technology, Music, Art, Physical Education, Information Technology and Religion. As children get older an additional international language is added.
In addition to this, there are also a good number of English language schools, which are attended by both English and Italian children. Private schools in Italy are run by religious orders, and are generally attended by children who have difficulty concentrating or disciplinary problems. There are one or two that differ from this and offer outstanding education to very bright students from wealthy families.
Health Care in Italy
All EU nationals living in Italy are entitled to use the national health care system, which covers visits to the doctor, tests, surgery and hospitalisation. Treatment is relatively inexpensive, with the majority of treatment subsidised by the social security system. The quality of stay in some of the public hospitals, particularly in the south of the country, is much lower than northern Europeans are used to. Facilities can be very basic and uncomfortable and treatment waiting lists can be long. It is therefore highly advisable to take out a good health care insurance policy before you move.
If you already have private health care insurance in another country, then it may be possible to extend it to cover you in Italy. Otherwise there are a good range of policies written specifically for expatriates from companies such as Bupa International, Exeter Friendly Society and PPP International. These policies usually include repatriation to your home country and international cover.
The Moving Partnership - Contact us now to discuss your international removals to Italy. We can source you the most competitive quotesfor moves to cities including Rome, Turin, Parma, Pisa, Naples, Florence, Bologna, Verona and across the country.
Book a Video Survey
Contact us for your free
24/7 video survey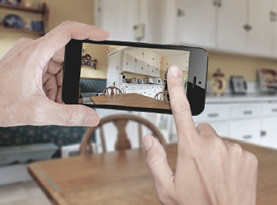 Moving Partnership FX

For more information on our Currency Exchange Service click here:
Please Contact Me
If you would like us to get in contact with you, please fill out your information below:
FREE Quotation
To get a free quote of your move click the button below and fill out our online form:
FREE Quote
"Great service, keep it up. Will always remember MPL"
Mr P
Middlesex
"Best price on the market. Quick reply."
Mr R
Malta