International Removals to Denmark | A guide to Frederiksberg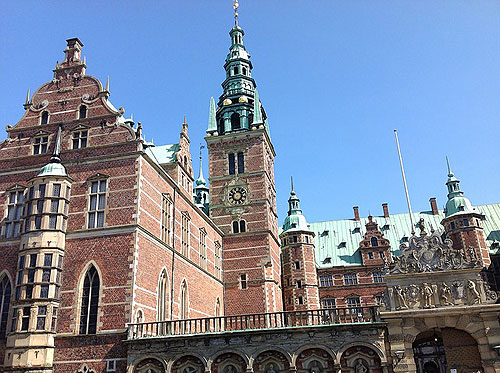 Frederiksberg is a part of the capital region of Denmark and is typically treated as a part of Copenhagen. However, with its own population of over 100,000 people, it is also a city in its own right, and has a mayor and a council, with a prestigious civic building. The city of Frederiksberg is extremely independent from Copenhagen, and the locals do not think of themselves as Copenhageners.
If you are contemplating a move to this attractive city, and need international removals to Denmark, contact The Moving Partnership. We will find you a free, competitive quote to move your home and business contents to Frederiksberg, Copenhagen or any other part of Denmark, Scandinavia and Europe.
Frederiksberg is in a beautifully kept part of Denmark, being very affluent, and it is one of the most sought-after places to live in the whole district. The neighbourhood is full of green spaces such as the Frederiksberg Gardens, and the Søndermarken, which are both upmarket gardens with water fountains, seating areas, and well-maintained shrubberies to wander around.
About Frederiksberg
The area around the capital city Copenhagen has been inhabited since the Bronze Age, and was originally a farming community for hundreds of years. In 1852, once restrictions were lifted on building outside the city walls, the Frederiksberg district grew quickly and became a place where merchants lived alongside royalty and other wealthier members of Copenhagen society.
Today you will find mainly 3-5 storey houses here, including many large family homes, plus some light industry. This predominantly suburban landscape does not really stand out from Copenhagen in appearance, but does not have the hustle and bustle of a city centre, and is much more family-orientated. Many activities for children are organised in the area.
Things to do in Frederiksberg
The famous Copenhagen Zoo is within the Frederiksberg district, and its Observation Tower allows you a fantastic view of the whole area. The zoo has over a million visitors a year and is the fourth most popular tourist attraction to visit in Denmark. It is adjacent to the Frederiksberg Palace where the Gardens are located, and the whole palace is in the Italian Baroque style.
The University of Copenhagen has several campuses here, with faculties in science, and bioscience being the main subjects available. The university also maintains the University Botanical Gardens – another large park which is free of charge to enter.
Frederiksberg, although independent of Copenhagen, is very close by, so this gives endless possibilities for visiting art galleries in the city centre. However, if you would prefer to stay in and around Frederiksberg there is an art gallery dedicated to the quintessentially Danish comedic artist Storm P here, filled with his humorous artwork, which is very famous in Denmark. There are also theatres and museums in Frederiksberg, with the museum of glass art being an ever-popular place to visit.
Shopping in Frederiksberg
The trendy area for shopping in Frederiksberg is the Værnedamsvej – known as the Paris of Copenhagen. Here you will wander through busy streets, with wine bars, expensive designer shops and delis on every corner. The relaxed atmosphere allows young and old to linger in the many seating areas available, especially during the summer months. This enables everyone to enjoy the charm of this French-orientated district.
Food and Drink in Frederiksberg
Along with Værnedamsvej there is the Gammel Kongevej which is very fashionable, and similar to the King's Road in London. There are great shops and lots of sushi restaurants, cafes, bars and delis. If you want a good cup of coffee, Granola is a popular place to go, and, for a reasonably priced brunch, Café Sokkeland is in demand.
Transport in Frederiksberg
Frederiksberg has plenty of metro stations, so you can get in and out of Copenhagen very easily, and the city is also linked by regular buses too, although, as with many cities, the underground is faster as you don't have to fight through the traffic.
The closest international airport to Frederiksberg is the Copenhagen Airport, Kastrup which has flights to the UK. If you are considering international removals to Denmark, The Moving Partnership will compare quotes to find you the best deal for your move to Frederiksberg, Copenhagen or any other part of Denmark, including Odense, Aalberg, Aarhus or Esbjerg. Click the link above to find out more.
Book a Video Survey
Contact us for your free
24/7 video survey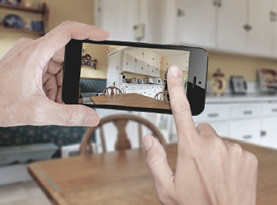 Moving Partnership FX

For more information on our Currency Exchange Service click here:
Please Contact Me
If you would like us to get in contact with you, please fill out your information below:
FREE Quotation
To get a free quote of your move click the button below and fill out our online form:
FREE Quote
"Great service, keep it up. Will always remember MPL"
Mr P
Middlesex
"Best price on the market. Quick reply."
Mr R
Malta