International Removals to China | International Removals Shanghai | Moving to Asia
Moving Partnership provide high quality moving quotes for international removals to China.

With our extensive knowledge of the industry and partnerships with removal companies worldwide we can offer you greatly reduced prices whilst maintaining the highest standards, thus cutting the cost of your move to China.

We provide shipping and overseas removals from the UK to China, from China to the UK and between most other European and International destinations. Most of the companies we use are either members of the British Association of Removers, or FAIM accredited.
International Removals to China - get a free online quote now using the form to your right and find out how good our prices are.
Our services can include packing, moving and unpacking or just the shipping of your belongings. We will assist you with customs paperwork and removals insurance and can also provide international removals to China quotes for moving specialist items and vehicles.
Depending on the size of your move, we will either recommend a 20 or 40 ft container load or part load / groupage to move your possessions to their new home. Free quotes can be supplied online within minutes, or if you prefer, call us on 0845 0037335 and talk to a specialist removals advisor.

Our international removals to China services cover the entire country - including its major cities of: Beijing, Chengde, Guangzhou, Guilin, Hangzhou, Hong Kong, Kaohsiung, Lhasa, Macau, Sanya, Shanghai, Shenzhen, Taipei, Xian and Zhuhai.
We also offer removal services to and from the smaller Chinese cities of: Anshun, Beihai, Changchun, Changsha, Chengdu, Chongqing, Dali, Dalian, Datong, Dongguan, Dunhuang, Foshan, Fuzhou, Guiyang, Haikou, Harbin, Hefei, Heshan, Hohhot, Hsinchu, Jiangmen, Jilin, Jinan, Jiujiang, Kaifeng, Keelung, Kenting, Kunming, Lanzhou, Leshan, Lijiang, Luoyang, Mudanjiang, Nanchang, Nanjing, Nanning, Nanping, Ningbo, Panyu, Qingdao, Quanzhou, Shaoxing, Shantou, Shenyang, Shijiazhuang, Suzhou, Taichung, Tainan, Tainan, Tianjin, Turpan, Urumqi, Wuhan, Wuxi, Xiamen, Xiangfan, Xining, Yangzhou, Yinchuan, Zhangjiajie, Zhaoqing and Zhengzhou.

Removals UK to China - Get a quote now using the form to your right, or contact us to discuss your move.

China, also known as the People's Republic of China, is located in Eastern Asia. It has an area of approx 9.6 million sq. km making it the third largest country in the world after Canada and Russia and it shares its borders with no less than 12 different countries. These include Afghanistan, Bhutan, Burma, India, Kazakhstan, Krygyzstan, Laos, Mongolia, Nepal, Pakistan, Russia, South Korea, Tajikistan and Vietnam.
A census carried out midway through 2008 determined that, as of that date, there were in excess of 1.3 billion people in China making it the world's most populated country. That said, its sheer size can leave you feeling quite isolated in certain parts, particularly in the West, since most of the Chinese live on the densely populated Eastern coast.
China is a truly multi-national country boasting some 56+ nationalities that loosely come under the banner of Chinese. Achang, Bai, Baoan, Bouyei, Bulang, Dahur, Dai, Deang, Dong, Dongxiang, Dulong, Ezhe, Gelo, Gaoshan, Han, Hani, Hui, Jing, Jingpo, Jinuo, Kazakh, Kirgiz, Korean, Lahu, Li, Lisu, Luoba, Manchu, Maonan, Miao, Monba, Mongolian, Mulao, Naxi, Nu, Oroqen, Owenke, Ozbek, Pumi, Qiang, Russian, Sala, Sibo, She, Shui, Tajik, Tartar, Tibetan, Tu, Tujia, Uygur, Va, Yao, Yi, Yugu, and Zhuang are just some of the many languages and dialects to be heard here.
This is perhaps one of the reasons that the Chinese people are generally very tolerant of foreigners, accepting even the strangest of behaviour, believing it to be the norm in other countries. The first rule in almost every situation in China is not to lose your temper. Patience and politeness are the watchwords here and they will always go further than getting angry or shouting.
It is especially useful to try to remember this when in Shanghai. Shanghai is a city of extremes, extreme cold in winter and extreme heat in summer. July and August see humidity increase to almost unbearable levels. Add this to a population of nearly 20 million people and it can get rather sticky at times. During other parts of the year however, the situation is markedly different. Late September through to early December is lovely in Shanghai, with temperatures in the mid-20s and no humidity. May and June can also be very pleasant.
Beijing, the capital city of China is a dusty and highly polluted place although curiously, you will find very little litter on the streets. This is due to a citywide policy aimed at reducing litter, by paying residents to recycle it. As a result, you'll find a large number of entrepreneurial types, risking life and limb on Beijing's very congested streets in an effort to clean up.

A haggler's paradise, Beijing and China in general has flea markets everywhere and a good deal of to-ing and fro-ing is expected before a final price for anything is settled upon. Once agreed however, further negotiation is frowned upon.

The Chinese economy has exploded onto the world scene over the last 20-30 years and this growth has seen the country rightly take its place, as a world superpower. This is hardly surprising when you consider the resources at their disposal. However, there are still inequalities in the income of the Chinese people, and this disparity is evident countrywide.
Book a Video Survey
Contact us for your free
24/7 video survey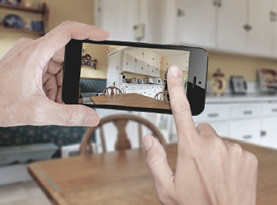 Moving Partnership FX

For more information on our Currency Exchange Service click here:
Please Contact Me
If you would like us to get in contact with you, please fill out your information below:
FREE Quotation
To get a free quote of your move click the button below and fill out our online form:
FREE Quote
"Great service, keep it up. Will always remember MPL"
Mr P
Middlesex
"Best price on the market. Quick reply."
Mr R
Malta