International Removals to Australia | Shipping to Darwin Australia
Moving Partnership provide removals quotes for international removals to Australia. We offer the most competitive rates for removals to Australia, due to our connections with our many worldwide removal partners.
Removals to Australia - Competitive Quotes
For overseas shipping, get a free online quote now using the form to your right and find out how good our prices are.
If you are moving back from Australia to the UK, we can give you an excellent quote for that too. Our domestic and commercial overseas removal quotes are also perfectly matched to your requirements. Whether you need a full packing, moving and unpacking service, or just the shipment of your furniture and personal effects, we can match the right service to you. We can also provide quotes for transporting cars and other vehicles.
Depending on the size of your move, we will either recommend a 20 or 40 ft container load or part load / groupage to move your possessions from the UK to their new home.
Why Use Moving Partnership?
International removals to Australia and all other overseas destinations are a lot more involved than moving within the UK. We will ensure that you receive the best advice on the packing and transportation of your household goods, as well as removals insurance and customs regulations. Using an experienced removals company relieves you of many of the concerns about making such a big move.
International moves are designed to suit your individual needs and can include full packing and/or unpacking at our destination, or just the transportation of your belongings to or from the UK.
We compare hundreds of quotes from removals companies to find the best-value service relevant to your requirements. We can provide you with a free online international removals to Australia quote within minutes.
We offer a low cost, high-quality removals insurance, so you can enjoy complete peace of mind when your goods are transported..
Australia is the sixth largest country in the world and is also the smallest continent. It is a long way from the UK - distances by air from London to two of Australia's well known cities are shown below:
From London, England, UK to Darwin, Australia is about 8600 miles.
From London, England, UK to Melbourne, Australia is about 10500 miles.
Removals to Australia - Free Guide
Check out our handy guide covering various important aspects of moving to Australia, including visas, schools and universities and health care.
Removals to Australia - Where We Ship
We ship to all destinations in Australia, including, but not limited to, the following:
New South Wales is one of the most populous Australian states. The state capital, Sydney, is world-famous for its Opera House and Harbour Bridge, as well as having been Olympic host in 2000. With a thriving commercial centre and strong trade links to Asia, the state attracts many UK emigrants each year, many of whom base themselves in Sydney, along the coast in Wollongong, Newcastle, Port Macquarie or Ballina, or further inland at Wagga Wagga, Griffith, Broken Hill, Bourke or Dubbo.
Australian Capital Territory is home to the capital city of Canberra and lies within the state of New South Wales. It attracts many people from overseas, with over 20% of its population being drawn from English-speaking countries, chiefly the UK and New Zealand.
Victoria is the southernmost mainland state and has a correspondingly more temperate climate, which may be why it is the most highly populated state. The state capital, Melbourne, is Australia's second-largest city and is a main port and a hub of economic activity. It is a major relocation destination for people emigrating for work. We ship to locations throughout Victoria, including Geelong, Traralgon, Bairnsdale, Ballarat, Bendigo, Shepparton and Kerang.
Tasmania is an island state lying to the south of Melbourne, across the Bass Strait. It has a population of just half a million, more than 50% of whom live in the state capital Hobart. The remainder live chiefly in Launceston, Devonport and Burnie. The population is almost entirely descended from British ancestry and Tasmania remains a popular destination for UK visitors and expats, perhaps because the climate is so similar to that of the UK.
Queensland occupies the North East of the Australian mainland and includes Brisbane (the state capital), and many coastal towns, such as Surfers Paradise, Gladstone, Rockhampton, Townsville and Cairns, and inland towns such as Normanton, Cloncurry, Emerald and Charleville. Immigrants, and those born and raised in Australia, settle here for the semi-tropical climate and the lifestyle. Mining and agriculture dominate the economy, but tourism is also a major wealth-generator, with the Great Barrier Reef just offshore.
South Australia includes the smaller but vibrant city of Adelaide and is home to the world- famous Barossa Valley, where many of Australia's best wine labels are located. Along the coast are the towns of Port Lincoln, Elliston, Ceduna and Nullabor, while inland towns include Burra, Lyngthurst, Coober Pedy and Marla.
Western Australia occupies a third of the Australian mainland, but contains just 10% of the population, most of whom live in the cooler south-west of the state. The state capital in Perth is to be found on the south-western coast, surrounded by Albany, Bunbury, Mandurah, Kalgoorlie and Geraldton. To the north lie Exmouth, Karratha, Port Hedland, Broome and Kununurra.

The Northern Territory is home to less than 1% of the Australian population, owing to its extreme climate. But it still attracts many visitors and immigrants each year to see its stunning national parks and natural land formations, most notably Uluru (Ayers Rock). The state capital is Darwin, on the northern coast, but most towns are inland, including Alice Springs, Barkly, Barrow Creek, Renner Springs, Daly Waters and Pine Creek.


Removals to Australia - Contact us now for a free quote and to discuss your requirements for domestic, commercial or corporate moves.
Book a Video Survey
Contact us for your free
24/7 video survey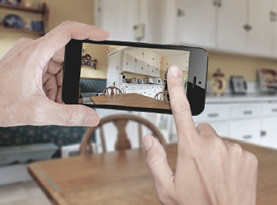 Moving Partnership FX

For more information on our Currency Exchange Service click here:
Please Contact Me
If you would like us to get in contact with you, please fill out your information below:
FREE Quotation
To get a free quote of your move click the button below and fill out our online form:
FREE Quote
"They are by far the most competitive and are always very friendly and incredibly efficient"
Mrs G
Australia
"'Moving day' - very nice and very polite team!!!! All packed and loaded in one day! "
Mrs A
New Zealand