Removals to Belgium - Ghent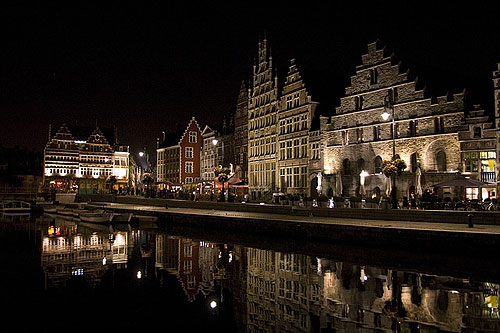 Ghent is a beautiful, international university city with a thriving population and a busy arts scene. If you are an expat moving here, it is a very tolerant place to live and you are likely to feel quickly at home. To organise removals to Belgium, the first port of call is to contact Moving Partnership, who partner with UK and international removals firms to find you the best quote for your move. We organise home content and office moves to all parts of Belgium, including Brussels, Antwerp, Namur, Dinant, Mons, Durbuy, Tournai, Liege. Spa and Bouillon.
Removals to Belgium – Click here for information about high quality low cost removals to Belgium, including house moves to the city of Ghent
About Belgium – Ghent
If you are arranging removals to Ghent, this appealing port city in the north of the country, has a population of 25,000, and is in the Flemish region of Belgium. It has some excellent café/bars, as well as reasonably priced restaurants. And, from marvelling at the fascinating architecture, to visiting one of the many interesting museums, or enjoying a leisure cruise on the canal, there is plenty to do here once you have settled in.
History and Attractions of Ghent
Ghent was regarded as one of the richest cities in medieval times, and evidence of these times still remain in the architecture, including the substantial merchant houses. The city centre is pedestrianised, so one of the best ways of getting out and about for work or sightseeing is by foot or by bike; you can lock your bicycle at one of the many purpose-built stands.
The city has a number of museums and attractions to visit once you have organised your removals to Ghent. Among the many popular places is the belfrey, where you can enjoy spectacular views over the city. The cathedral has all sorts of treasures to discover including artworks such as Rubens' 'The Conversion of St. Bavo'. The castle has a small museum, and great views across Ghent, or you can discover more about your host city at the City Museum. However, if you have the free time and you want to explore further afield, you can reach Brussels by train in 35 minutes, and Bruges is only a 25 minute ride away.
Moving to Belgium in the summer? If you enjoy festivals, two million people descend on Ghent each year for the spectacular ten-day festival, which starts on the Saturday before Belgium's national holiday (July 21st). It is one of the biggest festivals in Europe and you can enjoy live music and theatre at various destinations all over the city.
Shopping in Ghent
Ghent is a great place for shopping. For upmarket stores head to Veldstraat and Bennesteeg, or if you want a bargain, there are various street markets selling anything from antiques to bric-a-brac and second-hand books. One of the many popular markets includes the lively Vrijdagmarkt, held every Friday and Saturday since the Middle Ages. And, if you think your new home needs a two or four legged friend, there's also bird and pet market on Sunday mornings!
Food and Dining in Ghent
The city has a host of restaurants serving anything from Belgium food, including the popular mussels and fries, to Turkish cuisine served in and around Sleepstaat, which has a sizeable Turkish community. Among the most prestigious restaurants are De Vitrine, Brabantdam, which is a butcher's shop with a small dining area at the rear, and JEF on Lange Steenstraat, which serves hearty food. Both of these eating establishments are closed on Mondays and Sundays.
Transport in Ghent
If you are using public transport in Ghent, you can expect it to be punctual, and single tickets can be bought either from the vending machines at the bus stations, or if there isn't a machine at your stop, from the driver of the bus or tram. Ten-trip tickets are also available. For travel further afield, the city's two main train stations travel to various national and international destinations, and you can also take a coach to destinations such as London, Paris, and Amsterdam.
The Moving Partnership Limited offer excellent value removals quotations within the UK, to Belgium, Europe and further afield.
International Removals to Belgium - Contact Moving Partnership to receive prices to and from the UK and Belgium or to other European and international destinations, or click here for a free quotation.
Book a Video Survey
Contact us for your free
24/7 video survey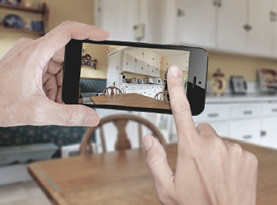 Moving Partnership FX

For more information on our Currency Exchange Service click here:
Please Contact Me
If you would like us to get in contact with you, please fill out your information below:
FREE Quotation
To get a free quote of your move click the button below and fill out our online form:
FREE Quote
"Great service, keep it up. Will always remember MPL"
Mr P
Middlesex
"Best price on the market. Quick reply."
Mr R
Malta