Removals UK to France. European Removals
Moving Partnership provide removals from the UK to Franceat the most competitive rates available. We will source the best price from our France removals partners catering for all commercial, domestic and corporate moves.

Removals UK to France click here to read more about our removals service.

Or click here for a free online moving quote

We can also assist you with moving specialist items such as pets, vehicles and machinery and can also arrnage removals insurance and help you with any packing and storage you might need.

We have put together the following moving guide to help you research your new life in France. Please note that all information is believed to be correct at the time of writing. Any important details should be checked with our European removals department before your departure.

Moving to France: Visas and Work Permits
EU nationals can live and work in France without the need for a visa or work permit. All they have to do is find a job. This can be difficult though due to the high unemployment rate in France and the law which states that employers must try and fill each position first with a French citizen. If they are unable to do this, then EU nationals will then be considered, followed by non-EU nationals.
Non-EU nationals who wish to live and work in France, must first find a job. The opportunities open to them are fairly limited due to the strict selection process. Therefore they will usually only be considered for positions in highly specialised areas such as medicine or IT. Once they have a formal offer of employment, they can apply for a work permit and obtain a visa de long sejour. They can then enter France, and on arrival apply for a Carte de sejour.
Business and Taxes in France
EU nationals can set up a business in France without the need for a visa. However there is a lot of bureaucracy, and complications that can make the incorporation process lengthy and frustrating. If you don't speak fluent French then it is advisable to seek professional help to get the business registered.
Once set up, the costs for the first three years are extremely high due to the cotisations payable. These are similar to national insurance payments made in the UK, and cover health, pension, child and unemployment benefits. These start off at a high rate and rise yearly for the first three years, even if you are not making a profit. Around 70% of French businesses fail in the first year due to these high costs and it is therefore advisable to be able to finance yourself completely for the first three years to get your business off the ground.
Some industries in France are regulated, which means that controls are placed on access. The process to get regulated can simply require that the business owner register with the local chamber of commerce. Other industries will require the business owner to hold a particular licence, professional qualifications and/or a clean police record.
Schools in France
Children in France must attend school between the ages of 6 and 16. Many start younger than this however by attending nursery school from the age of 3. There is a full range of schooling options available including public schools, private schools and International schools. Some schools within large cities teach an English style curriculum, which can be useful for children who will only be studying in France for a short time.
Students can attend the public school of their choice as long as there is a place available for them.
On completion of compulsory education, students have a number of choices from which to further their education. The most academic option is for them to attend college (lycee) and study for the baccalaureat. Entry to this programme requires the student to have achieved good examination results. A second option is for students to study a vocational based course, which leads to a baccalaureat professionel. The government are currently working to increase the status of the vocational courses and get more students involved in apprenticeship programmes to reduce unemployment in the country.
French Health Care
France is known for its excellent health care and good choice of general practitioners and medical specialists. There are no big waiting lists for treatment, like there are in the UK and the level of care offered by private and state hospitals is much the same.
The health care system in France is paid for out of people's salaries, and costs an employed person approximately 20% if their income. This entitles all legal residents of France to health care treatment and hospitalisation as required. Foreign nationals who are living in France, but not working, must take out private health care insurance for the first five years of their stay, or until they reach state retirement age, as until this point they will not be allowed to join the state system.
The state health care does not cover the cost of treatment in full, and so most people in France take out top up health care insurance to pay the percentage of treatment costs that are not covered.
The bill for minor health care procedures and prescriptions is usually paid by the recipient at the time of treatment and then reimbursed ten days later. Major operations and treatments are paid directly by the Securite sociale and top-up insurer.
Removals UK to France
- Contact us now to discuss your
move.
Book a Video Survey
Contact us for your free
24/7 video survey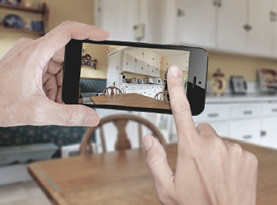 Moving Partnership FX

For more information on our Currency Exchange Service click here:
Please Contact Me
If you would like us to get in contact with you, please fill out your information below:
FREE Quotation
To get a free quote of your move click the button below and fill out our online form:
FREE Quote
"Great service, keep it up. Will always remember MPL"
Mr P
Middlesex
"Best price on the market. Quick reply."
Mr R
Malta